Guest author: Darren Smith
"Why do I need a running coach?"
It's a fair question.
With the vast array of information found online, what is there to gain, really?
I'm no coach but I know, first hand, the benefits of having one.
For years I trained to progress, yet my efforts ended in injury, illness or a flat fizzle to the start line. I had myself pinned down as talentless with no natural gift and fighting a losing battle against my own body.
Then, after a third consecutive injury I decided to do something about it.
The seed was planted by a friend who shared this video of a guy performing single leg squats while balancing a tightrope. The same guy was a running coach who happened to live just 5 minutes off my doorstep.
So, I picked up the phone to begin the conversation which would uncover all the answers I'd been looking for. And here's why…
1. They'll build your confidence
Lack of confidence can lead to poor decisions, or worse, no decision. I call this sitting on the fence – you neither push hard nor hold back.
A running coach can give you confidence in your plan and real direction. Imagine running a race with the security and belief that your training has been spot on.
You're ready and you can push harder than you've ever pushed before.
2. It's someone to motivate you
Running can be lonely at times and it's hard to stay motivated.
A coach can help you set achievable goals and then create mini goals in training. Small, bite sized goals will help push you forward. By reporting your progress to someone each month, you can be held accountable too – this is far more powerful than you may think.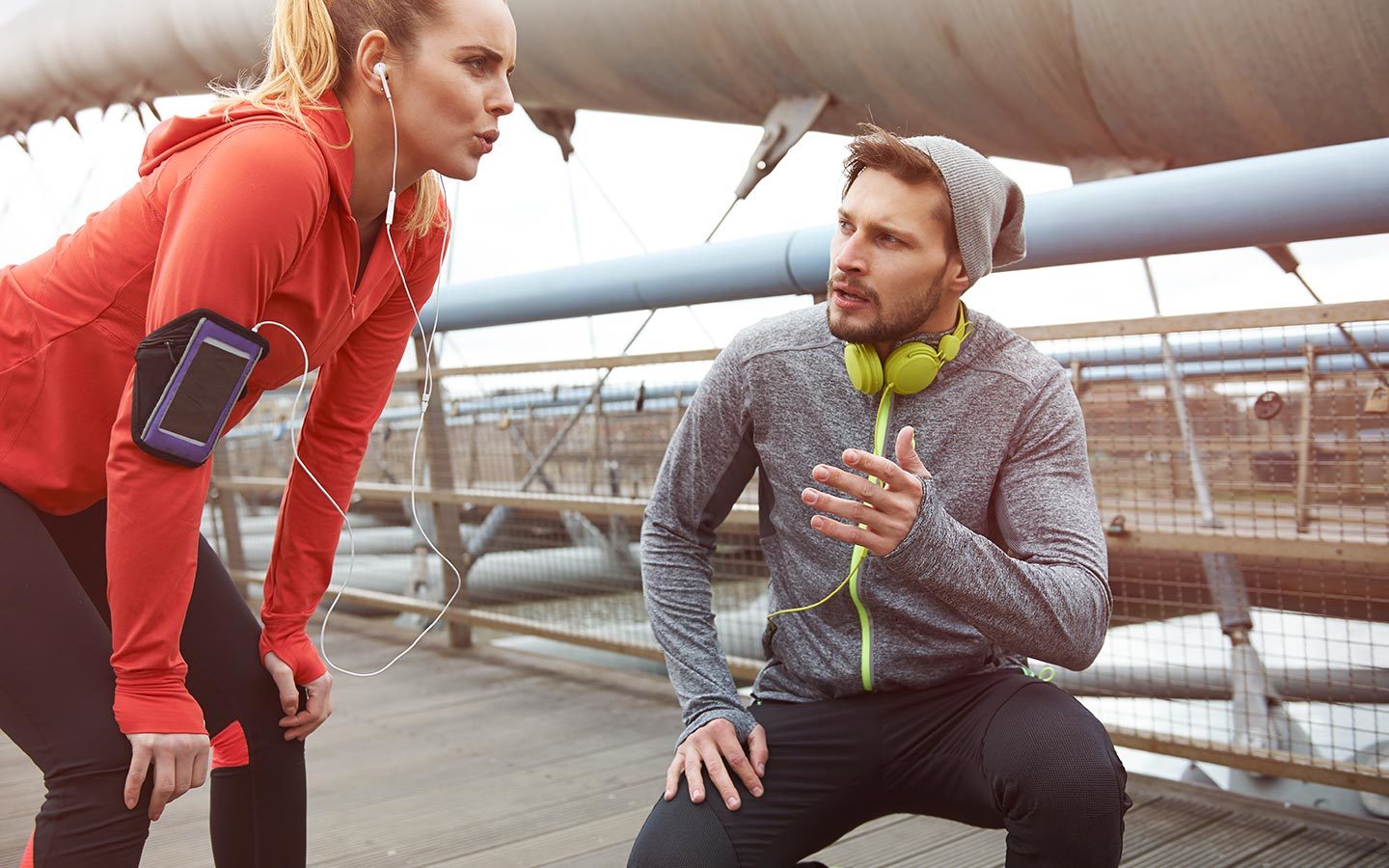 3. Focused strength work
Without the expertise of a coach I would not do strength work.
This has been a real breakthrough for me. It may not seem like much, but getting strong muscles is the only way to stay injury free. And the longer you stay injury free the more you'll improve. And the longer you stay injury free the more you'll improve.
A good coach can tailor your strength work around weaknesses and specific race goals.
4. Progressive plans that work
How often do you get carried away in training, push too hard and wind up injured?
I was shocked at how long my coach spent building me up, I'm talking months but it has worked and I would never have had the patience to do it on my own.
5. Keeps it fresh
When you make your own training plan, it's really easy to fall into a trap of doing what worked before. We're creatures of habit after all.
Do this and your progress will become stale – improvement happens with a varied regime.
A coach can keep switching things up with a vast knowledge of how to create diverse training plans. Stagnant training will only demotivate you and halt progression.
6. Invaluable experience
There are some things you just can't learn without experience.
Most coaches have been there and done it. They know when to pull back and when to push on. Basically, imagine going back four years with the knowledge you have now – how differently would you approach running?
This is what a coach can offer, without waiting years to learn from your own mistakes.
7. A second opinion on everything
We have a tendency to misinterpret what our bodies tell us and what we need.
A good running coach can assess tiredness, tightness, whatever we go through without the analogue of guesses and offer a balanced plan to deal with them.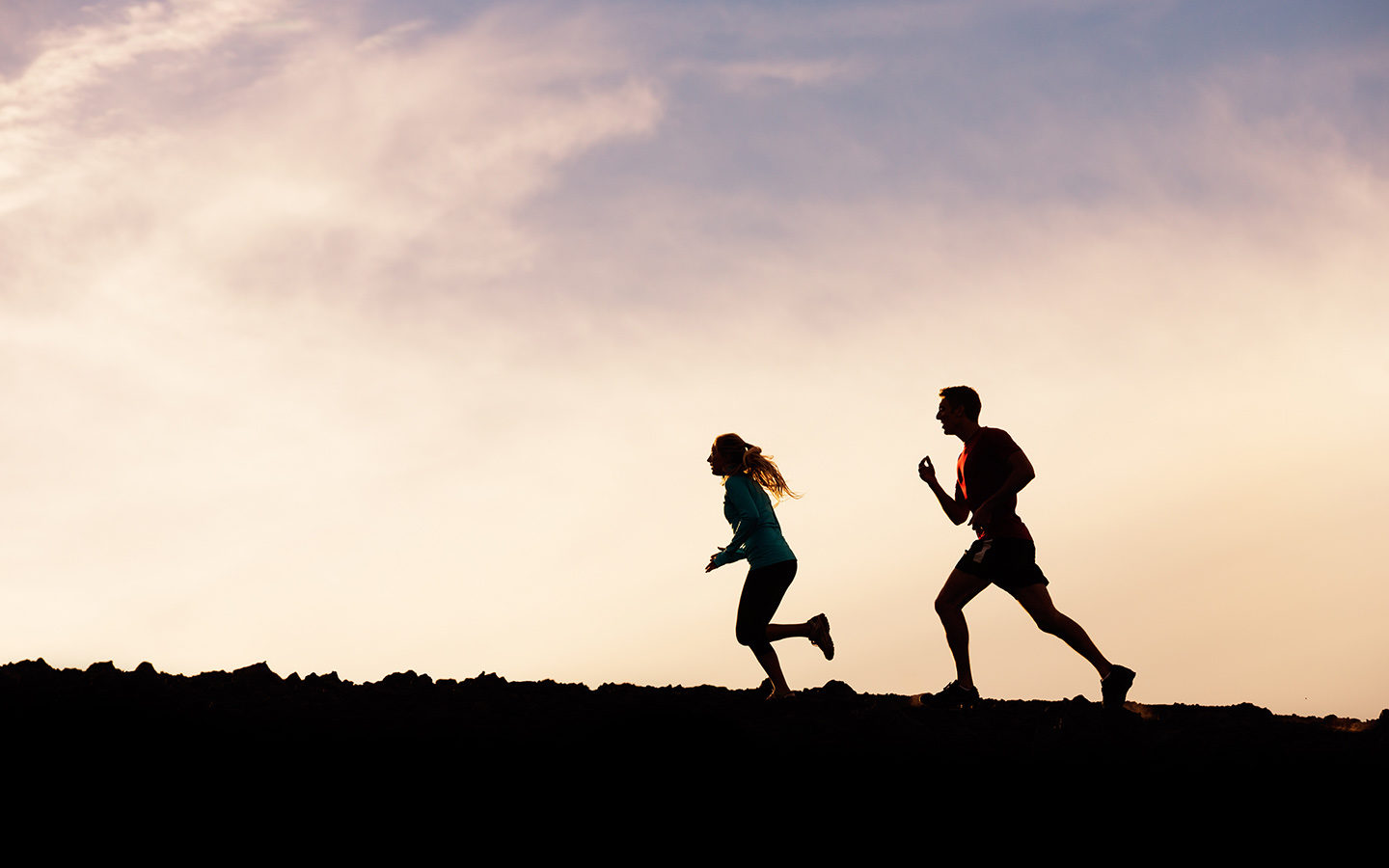 8. Introduction into a new community
The general running community is full of lovely people and a coach will have many contacts you don't. Open your horizons and meet new people!
9. Gear and book advice
There are many great books to read and lots of wonderful gear to try. But they are all quite specific and fairly expensive.
Your coach has been there and done it, he/she can tell you what to try and probably save you a lot of time and money in the process.
10. Results
Simply put, if you want the best results in the quickest time frame, then you need help, professional help.
I went from struggling through my first half marathon in 2 hours 10 minutes causing injury, to flying round a 17 mile trail race in 16th position. This took six months of patient hard work, but it was six months I'd have lost without a coach.
That I am certain of.
Progress, please…
Looking to up your game for 2018? The autumn and winter seasons are a great time to knuckle down and focus on your strength, conditioning and personal progress.
If you're looking for a running coach, be sure to do your research, talk to people who've used coaches before, and find the best fit for you.
Guest author: Darren Smith is a keen trail runner. When not pounding the dirt, he puts his passion into his blog Trailing the Pack. You can follow Darren on Twitter at @trailingthepack.