People
27,000 ft and still climbing: Everest
The ultimate challenge. The peak of many climbers' fiercest fascinations. Around a thousand people attempt Everest every year, but only half will make the summit. 
Bonita Norris became the youngest British woman to reach the peak in 2010, Matthew Thornton carries a similar title by becoming one of the youngest Brits to make it. 
And Teodor Johansen, who has taken on a raft of impressive challenges over the years, yet remains twice defeated by Everest. 
A pipe-dream turned reality for these intrepid climbers. They took bold steps into the relatively unknown. Here are their stories from the top…
WHERE IT ALL STARTS 
Desire. The burning fire needed to fulfil any dream, and the main driving force behind those who take on Everest. 
Bonita Norris remembers the feeling, "I've never been certain of anything in my life, I knew that I was going to climb Everest." Starting her journey as a beginner, on indoor climbing walls, she quickly progressed through gritty determination and 2 years later found herself staring up at her unrivalled ambition.
Matthew Thornton, one of the youngest Britons to reach the peak, recalls similar tunnel vision, despite lingering doubts. "It was always seemed like a distant fascination to be able to climb, too wild and inaccessible for someone like me." 
Matthew turned his dream into reality in 2012, "I had no idea how I would pull it off, but something about the idea just resonated with me, I had found something I was truly passionate about."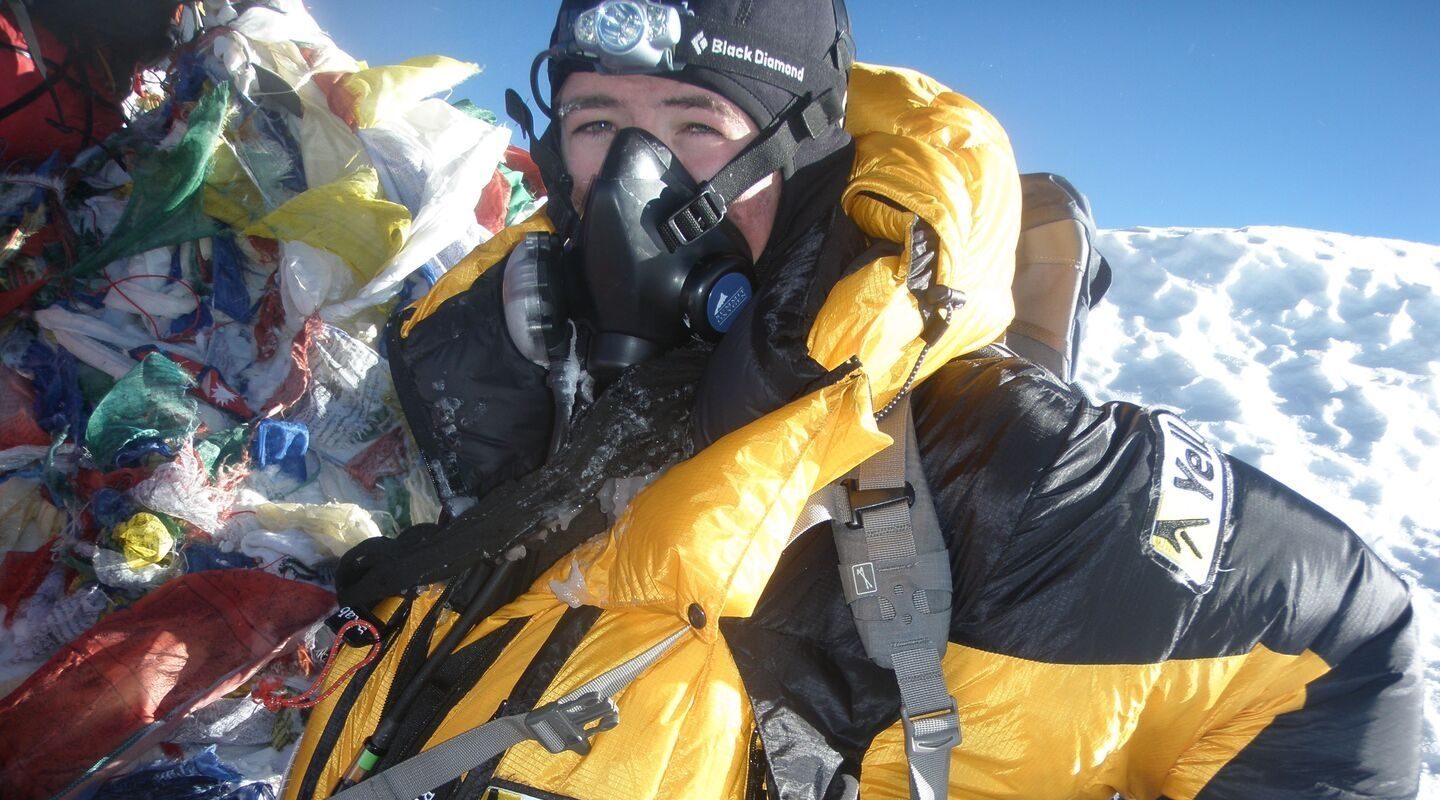 HOW TO TRAIN FOR THE NEAR IMPOSSIBLE
Even extensive training will only scratch the surface of the multitude of mental and demands such a feat puts on the body. 
"Scotland was where I completed much of my training, the unique conditions mean you can climb in the most appalling weather, which puts you in good stead for taking on Everest." explains Matthew. "I got lucky, the weather wasn't much of an issue. However, there had been a lack of snow that year, meaning the chance of rock-fall was higher, and if that happens it's more about your reactions." 
Weather fortuity alone isn't enough. Learning from other climbers provides real-life context into completing the feat.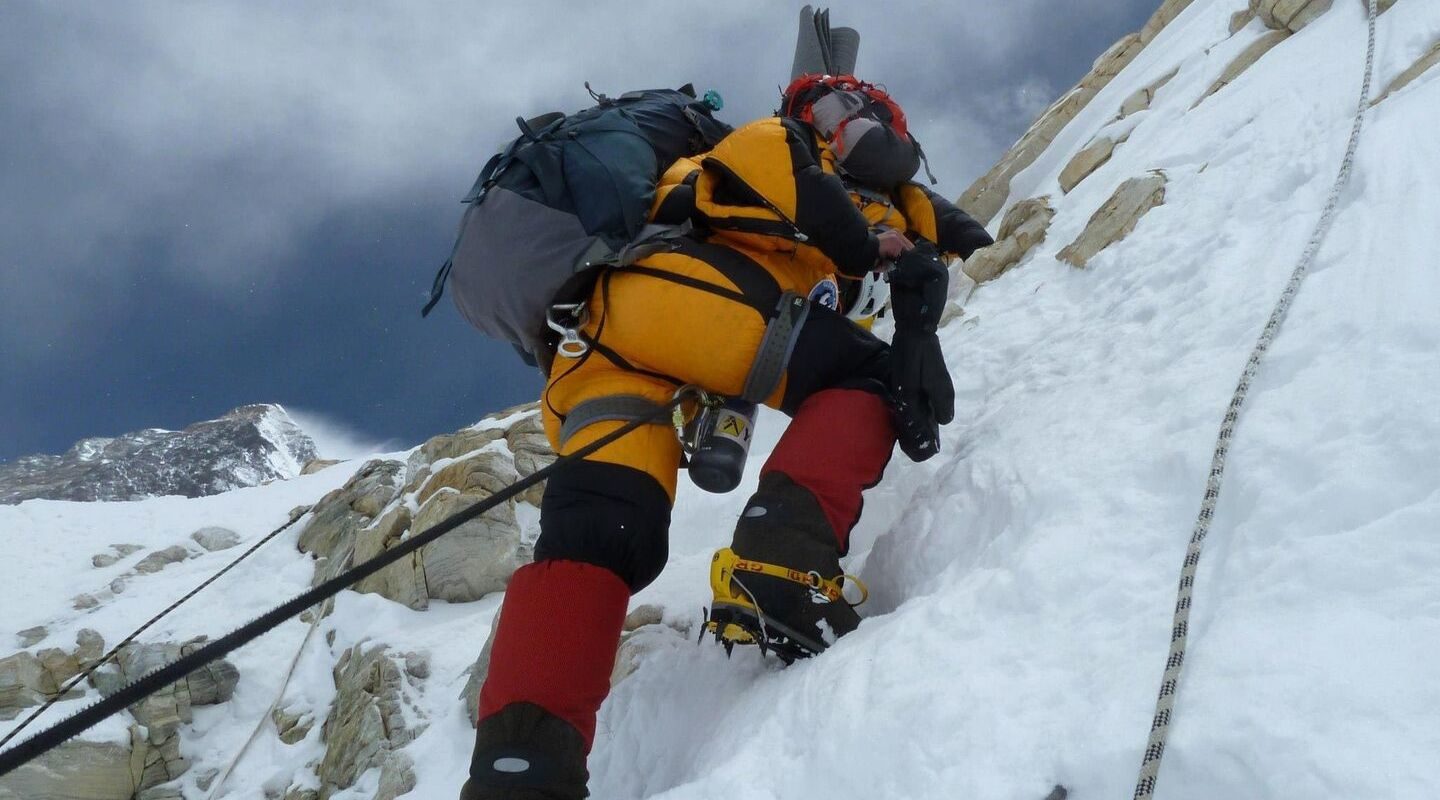 Teodor Johansen became the youngest person to transverse Antarctica, well used to cold and severe conditions he highlights the importance of knowledge sharing "Surround yourself with people who have greater knowledge than you. Ask them for advice and work out what your strengths and weaknesses are, learn from them." 
Combining knowledge and full understanding your own ability will put you on the front foot for any climb. 
While working out in the gym will help build strength and stamina, the key is specificity – train outdoors and in extreme altitudes often as you can, this will improve your mind and body state ahead of the climb and put you in the best possible position to cope with pressure. 
Reaching the peak of Everest and the training that comes with it isn't just a tick-box exercise for climbers, it's about the journey you're taken on. 
"I don't train to just complete an expedition, I train to enjoy the expedition," says Teodor. 
Go sky-high and prepare with these 6 mighty hikes that go to new altitudes.
DEALING WITH THE EXTREME 
Poor conditions, avalanches and injury can be potentially life-threatening.  
Teodor, who faced severe weather conditions on his attempts to reach the peak, praises his Sherpa for safety guiding them through the worst areas "Small decisions led us towards changing plans on the way, thereby avoiding the rough weather. It's mainly because of Mingma Sherpa that we managed to avoid being hit by an avalanche." 
Close living and harsh environments will also cause tensions to fray. 
When it comes to managing the team dynamic, Bonita says it's all down to the micro-behaviours of individuals "It's the small things that hold a team together, consider what language you are using be thoughtful, little acts will go further than you think." 
Need help training for endurance? Learning from the best: how to prepare for endurance events.
SUMMIT: 29,029 FT
The highest place on earth and a literal birds-eye view of the world below. For the select few who reach the top after years of training, multiple expeditions and a gruelling climb it's near impossible to pin just one feeling on completing it. 
Relief, ecstasy, accomplishment… 
…it can also be bitter-sweet. Bonita talks about the impending feeling of the dangerous descent lingering in the back of her mind. "Base-camp is where the real celebration starts, when you know you're safe."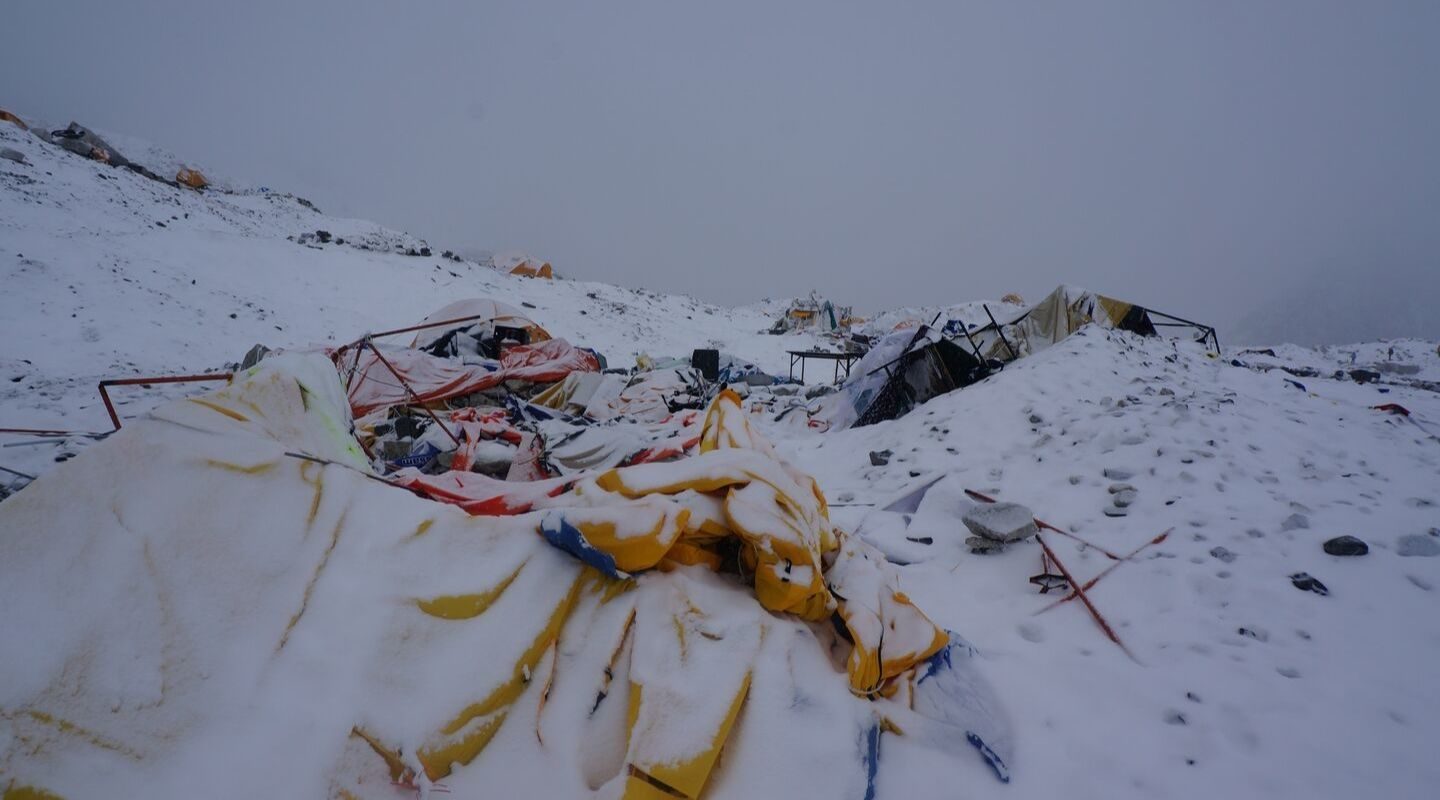 Spare a thought for the ones who don't make it. Two failed attempts and having to turn back 400 meters from the summit because of an impending avalanche and earthquake was a harsh reality for Teodor.
"I was defeated by Everest in 2014. As the story goes, when a person fails they come back stronger to try again. I never expected 2015 to be even harder, I was wrong." 
—
Everest isn't for the faint-hearted, it takes years of training and pushing your body to the absolute limit. Taking on such a challenge is a decision not to be taken lightly. Do your research and consult those who have completed it before deciding whether this adventure is something you want to pursue. 
READ MORE: