Performance
BABOLAT: THE PERFECT PARTNER FOR A SUMMER OF TENNIS
From the most exciting French Open in years, to the return of Wimbledon and a delayed Tokyo Olympics, it's a special time to be a tennis fan.
You've got Roger Federer's quest to break his Grand Slam tie with Rafael Nadal, and Novak Djokovic aiming to join them on 20 major titles after his triumph at Roland Garros.
Then there's Andy Murray seeking to cap his comeback with a third Olympic gold medal. And Naomi Osaka, the world number two who withdrew from Wimbledon but will be gunning for gold on home soil … well, hard courts … in Japan.
They're the kind of storylines and spectacles that will have people all over the world itching to get back on the courts or pick up a racket for the first time. If you're among them, you'll want to make sure you've got the right equipment and the right footwear for the surface.
A HISTORY OF INNOVATION
Whatever your level or playing style, you need look no further than Babolat.
Few sports brands have its credentials: Founded in 1875, the inventor of tennis strings, a pioneer of racket technology and design.
Now owned by the fifth generation of the same family, you'll see Babolat in action throughout Wimbledon, as it provides the official tennis racket, shoe* and sport bag of the Championships.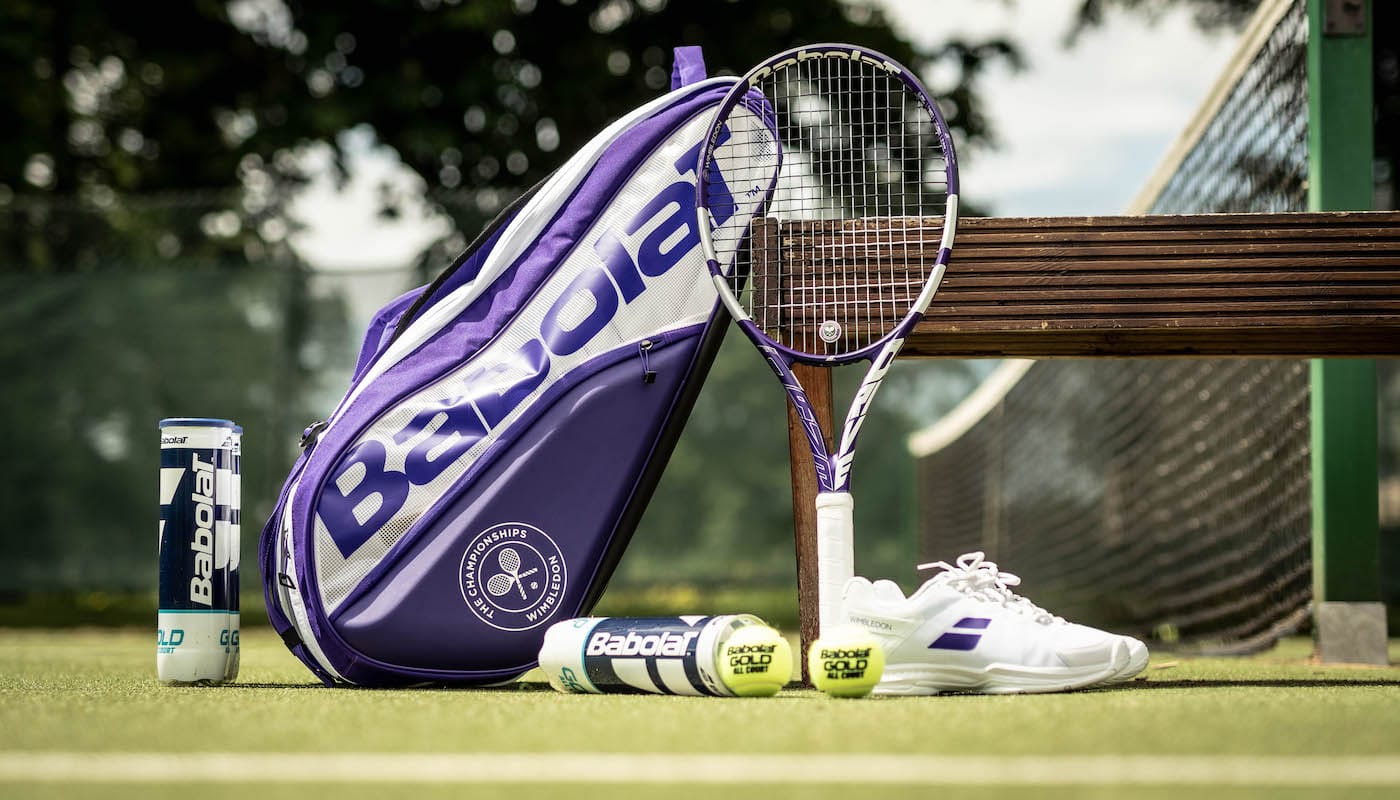 It's a natural fit, the first Championships having been hosted by the All England Club just two years after Babolat was founded. Both organisations take pride in their heritage and tradition, while looking to the future and pursuing innovation.
The result is an impressive collection of products that reflects the history of Wimbledon and Babolat, and caters to beginners as well as more experienced players.
READY FOR ANY SURFACE
At the heart of this collection is Babolat's SFX3 All Court Wimbledon shoe.
Designed for comfort and performance on any surface, the shoe is equipped with a tube compression system for exceptional shock absorption and includes additional space at the forefoot that is particularly beneficial for those with wider feet.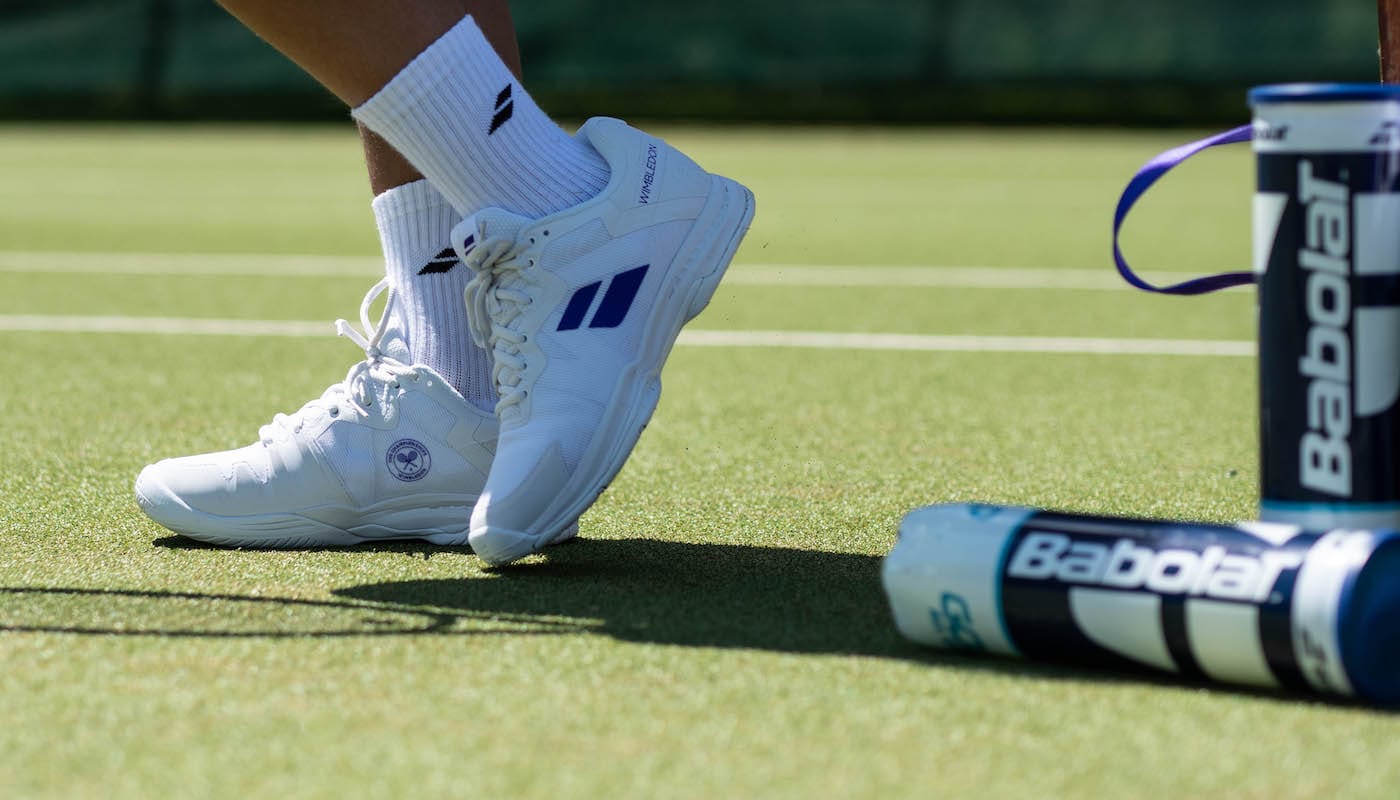 It also features a durable rubber sole by MICHELIN, part of our own partnership with Babolat that stretches back almost 20 years.
It's a collaboration rooted in innovation, with Babolat recognising tennis players' need for optimum grip, sliding balance and durability.
All qualities found in MICHELIN high-performance sports tires.
Over the years, Babolat tennis shoes have benefited from technology inspired by a century of expertise in rubber. At the Michelin Technology Centre in Ladoux, France, we develop compounds and design sculptures that resist abrasion and improve control.
And now, advanced models like the Jet Mach 3 are tailored to the needs of players on all surfaces. And are designed specifically to withstand the high impacts and sharp changes in direction that characterise the modern game.