Products
Are you using the right tennis shoes for the surface you're playing?
Tennis demands the perfect combination of quick stops and swift starts – meaning players have to be able to make short, sharp movements. This alone makes it a very demanding sport.
But then there's the challenge of adapting your skills to suit the different court surfaces…
And this is where your shoes come in. The right shoe can make or break your performance.
Unlike standard sports shoes, tennis shoes require a specific set of features to aid superior performance and take the impact off your ankles.
The effect of surface changes
There is a reason why even top seeded pros have their favourite surfaces. The court you find yourself on has a direct effect on the game played.  
And the shoe you need to wear.
While you need to be equipped with superior traction to enable fiery sprints and twists across clay and grass courts, hard courts require a more durable outsole with optimum cushioning for those hard hitting stops.
So let's take a closer look at these surfaces and what each ones demands from a shoe…
Clay court
What is it?
Clay courts are made of crushed stone and bricks.
It is the slowest playing surface and provides a much higher bounce in comparison to other courts. Making for longer, more attritional games, where fitness and movement are more important than the ability to hit winners.
Interestingly, the French Open is the only Grand Slam tournament to use clay courts.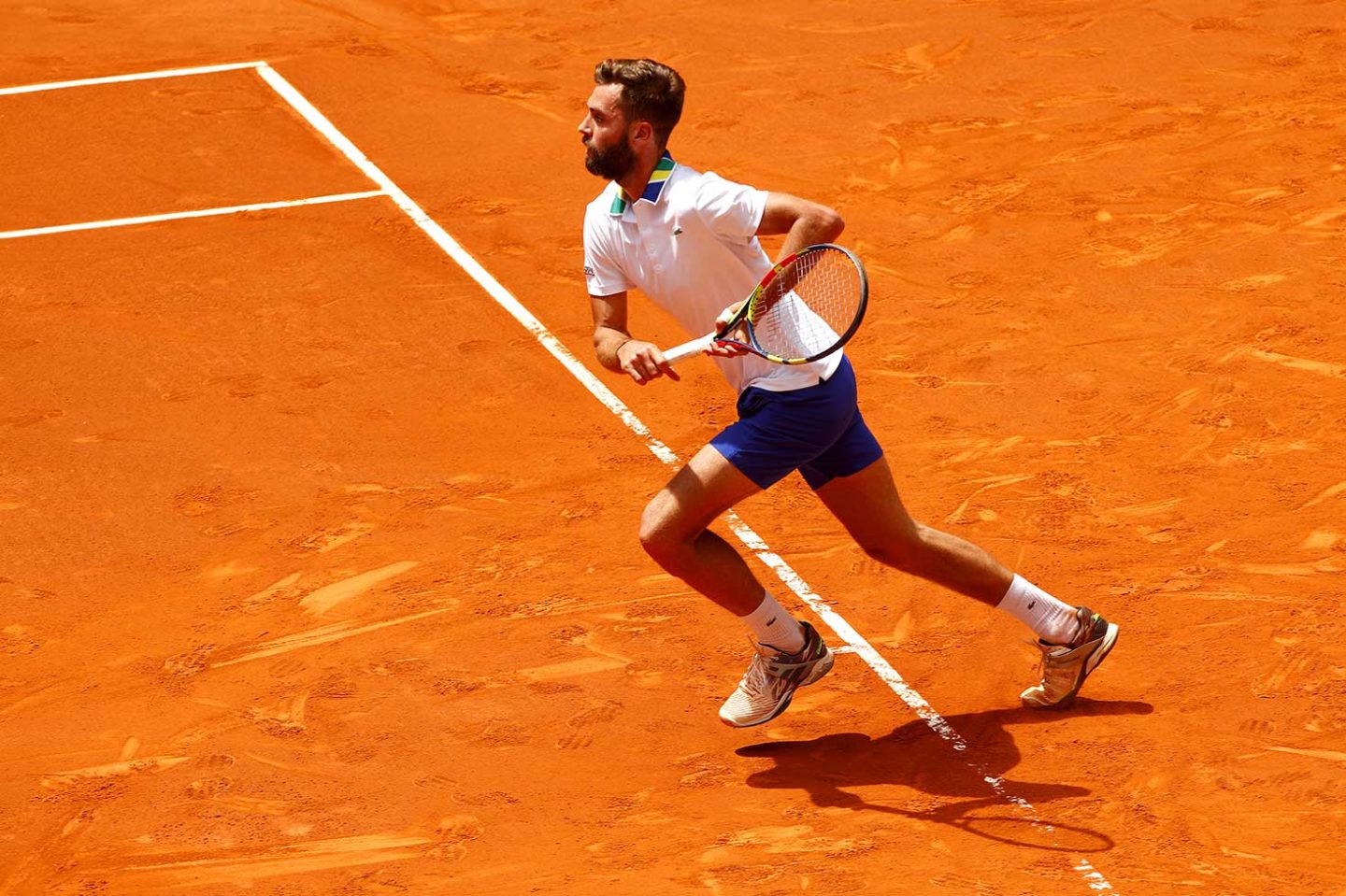 Tennis shoes for clay courts
The supporting shoe requires strong traction to allow you to spring off into action.
The herringbone tread pattern on the bottom of clay court shoes is what provides this. This unique, zig-zag pattern won't allow the clay to get lodged to the outsole, providing a better grip when you need to change direction rapidly on clay and omni-clay surfaces.
And when it comes to clay, looks aren't everything.
With high risk of staining from the clay (predominantly bright red), we suggest leaving your sparkling white shoes at the door. Instead, find darker shoes that will help to mask the stains…
Grass courts
What is it?
Grass courts are the most traditional of all surfaces.
They are also the most demanding on maintenance costs.
Historically referred to as "lawn tennis", grass courts are made up of different types of grass dependent on the tournament being played.
Most common in Britain, and famously at Wimbledon, grass courts reward speed and power of play.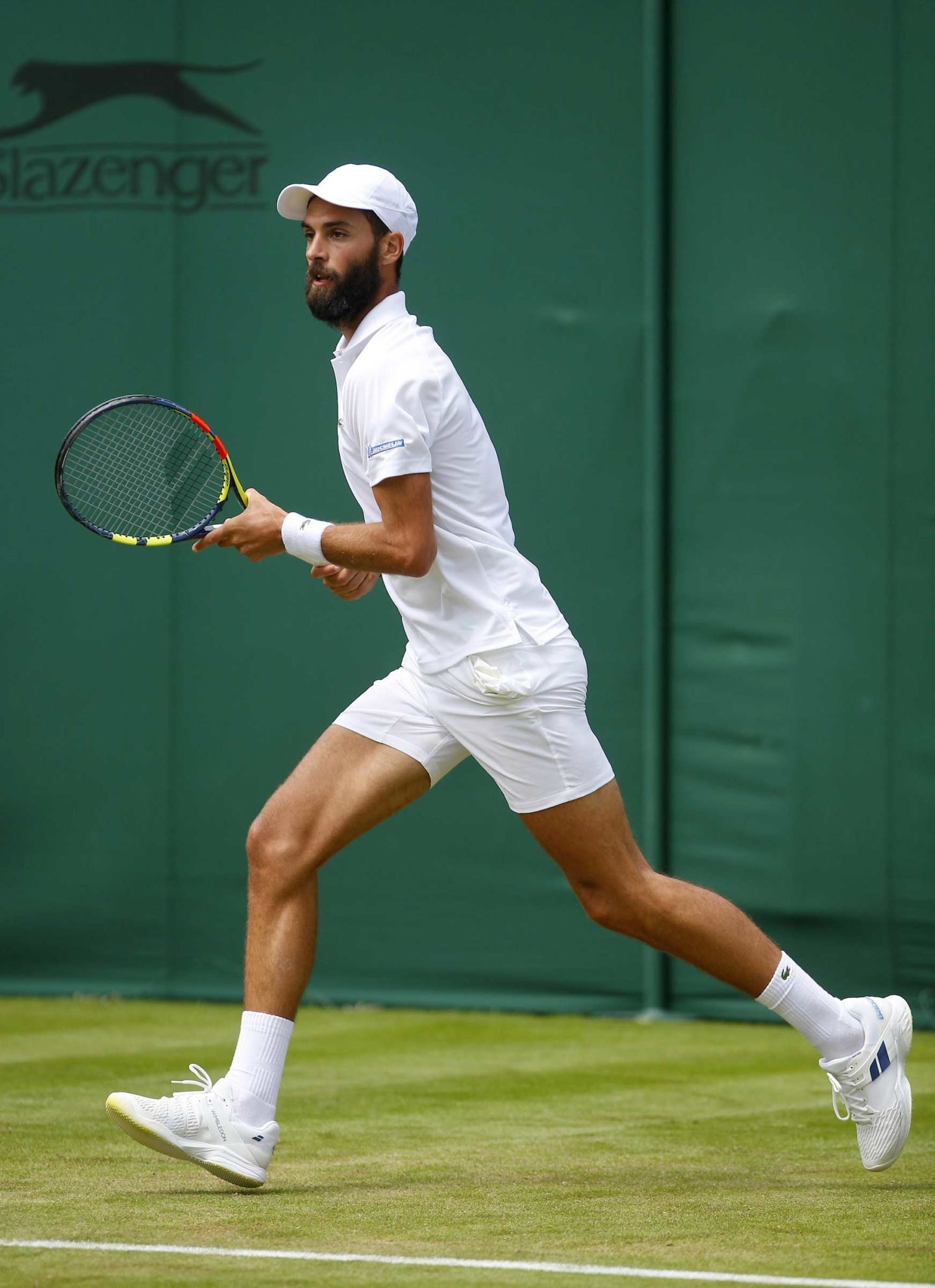 Tennis shoes for grass courts
Renowned for its slippery qualities, grass calls for superior traction on the outsole of the shoe, at similar levels to the clay court shoe.
To prevent sliding while enjoying outstanding agility, look for a shoe with a herringbone pattern that can stand up to the challenges of this fast-paced court.
A rounder flatter sole is usually preferred so as not to gouge out the ground you are playing on.
At Wimbledon, players must wear completely flat shoes on grass courts.
READ MORE:
Hard court
What is it?
A hard court is the most popular and used tennis surface in the professional game due to its durability and low cost.
This court is typically made of concrete with a layer of synthetic/acrylic material on top.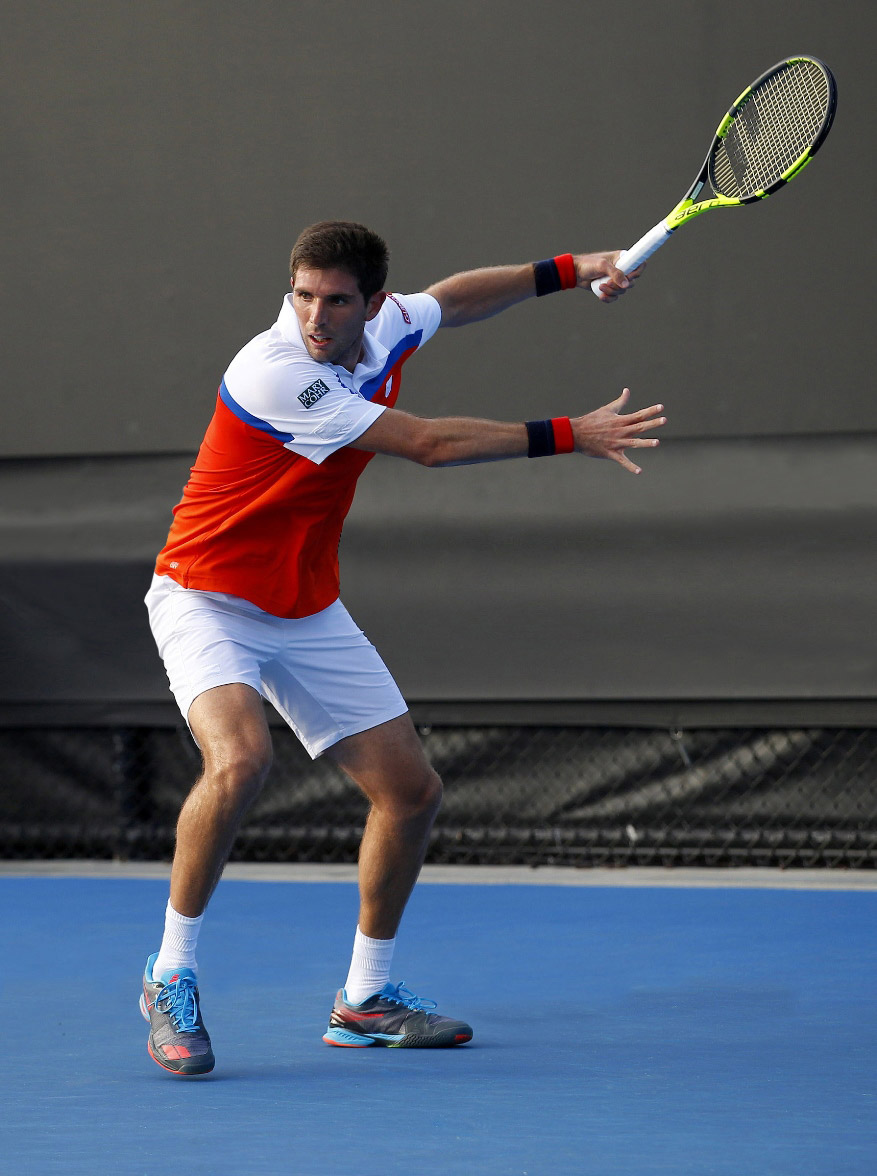 Tennis shoes for hard courts
Durability is key to a perfect hard court tennis shoe.
The clue is in the name, a hard court means that the court is tougher on your shoes and will wear them down quicker and easier. This calls for a durable outsole and a reinforced toe cap to protect the high wear areas and keep them going for longer.
Support is the other key part to buying a hard court shoe.
If the court is wearing down your shoes this quickly, it also means it's wearing down your feet this quickly. A hard court shoe needs to be both supportive and cushioning. You want the shoe to take the brunt force of the impact and absorb the shock when your feet come into contact with the ground.
A superior outsole also means you can enjoy the shoes for longer and can concentrate on the game without the distraction of pain.
Rule the court
A game of tennis will test your range of movements and the speed you are able to deliver them at. So whatever court you choose to play on – look for stability and traction in your shoes.
Boost your performance with a shoe specifically designed for your sporting needs – and don't let your footwear choice stop you from ruling the court!
Want more like this? Read: Generation next: The rising tennis stars set to unseat the fantastic four