People
COMFORT? DURABILITY? GRIP? WHAT DO YOU LOOK FOR IN HIGH-PERFORMANCE FOOTWEAR?
Every MICHELIN sole, like every MICHELIN tire, is the product of countless hours of research, innovation and testing.
Whether you're a runner, a hiker, a cyclist, a skateboarder or a tennis player, you can find a technically advanced outsole that will help you perform at your best. They're informed not only by decades of experience and unrivalled expertise in rubber and tread design, but also by what we know sports enthusiasts need from their footwear.
So what is it you look for?
We recently conducted a survey of over 2,200 of our fans and subscribers and found that, across the board, comfort and durability are the most important things an outdoor sports shoe can offer.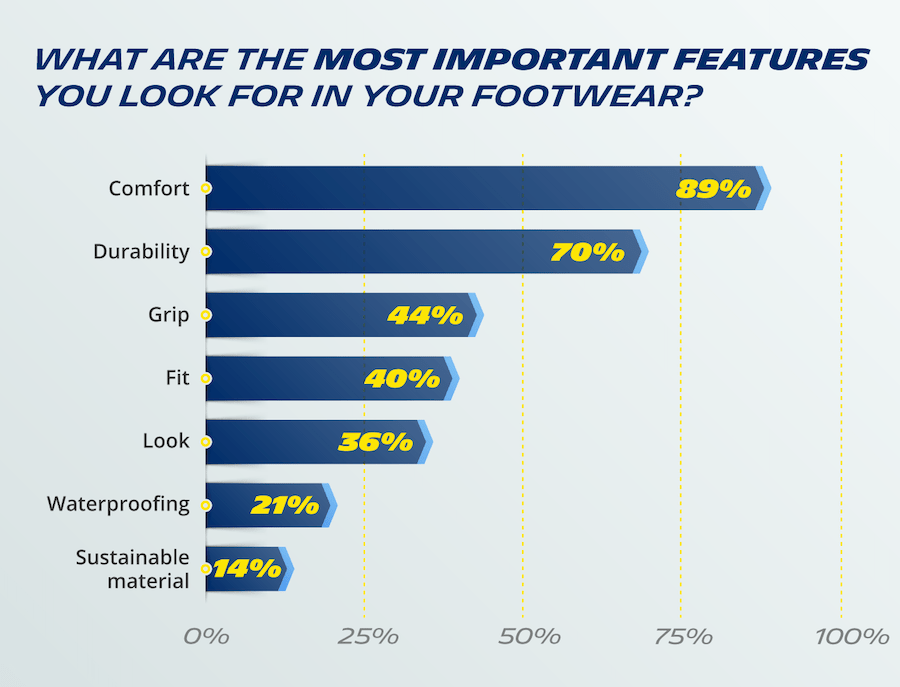 Grip ranked third, ahead of fit, with 44% of respondents naming it in their top three features.
We heard from a particularly active group, with 87% taking part in outdoor sports and pursuits at least once a week. More than half are walking and hiking enthusiasts, 40% enjoy running and 31% are cyclists or mountain bikers.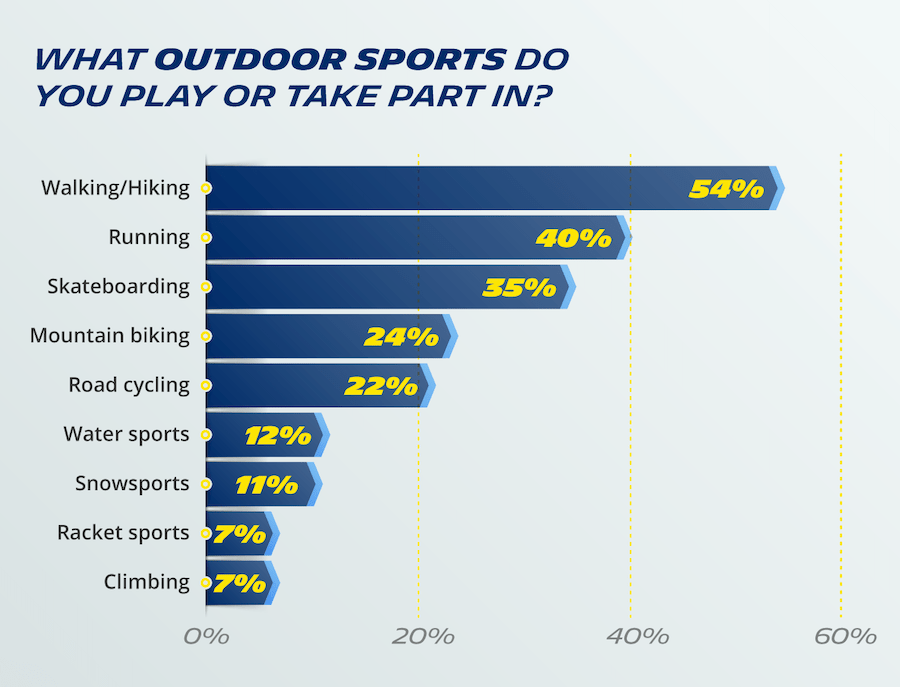 Skateboarders made up 35% of the audience, which helps explain why over 16% of people named etnies as their favourite footwear brand.
The science of grip
Only 1 in 5 had purchased shoes with MICHELIN soles, but the overwhelming majority (95%) of those who had would recommend them.
Why? Well, there were a few reasons.
For many it came back to that all-important durability.
"Very good, reliable and the most durable sole I have ever had in a shoe," one person told us. Tennis players are particularly keen on Babolat shoes, with another respondent saying it proved "impossible to kill them".
And then there's the grip.
Just like tires, grip is key to the performance of soles, and different approaches are needed for different situations. Tribology – the science of grip – is all about understanding how surfaces in motion interact with each other. It's why motorcyclists and mountain bikers alike notice the difference.
"Thought it was a gimmick at first, but after using TCX boots with Michelin soles I fell in love with them for the amount of grip they gave," one biker told us. "Great grip on slippery rocks, and durable on my MTB shoes," said another.
"Very good, reliable and the most durable sole I have ever had in a shoe."
A sustainable future
Our audience is also an eco-conscious group, with runners, walkers and hikers being particularly keen on footwear made using recycled or sustainable materials. Half of this group said it is 'very' or 'extremely' important that shoes are environmentally-friendly, while another 42% said it is somewhat important.
Sustainability is at the heart of MICHELIN's plans for the future, with 100% of our tires set to be made from renewable, recycled or otherwise sustainable materials by 2050. Shoes are following suit, thanks to partnerships with brands like Ecoalf and the development of our first sole made with rubber recovered from the manufacturing process.
New technology will continue to open up new possibilities, but no matter what the future holds, you can be sure that MICHELIN soles will evolve with you and your sport.