Products
CONQUER THE TOUGHEST TRAILS WITH THE MIZUNO WAVE MUJIN 8
The Wave Mujin 8 looks great, doesn't it?
Sleek design in the upper. Bright, contrasting colours. Perfectly formed lugs framing the outsole. Stunning.
Although, of course, it's not about how it looks. The real question is: What's it made of?
The answer: Layer upon layer of premium Mizuno technology – all designed to help you conquer the toughest of trails.
Each new generation of Mizuno trail running shoes builds on the last and the latest incarnation was created with comfort and safety in mind. It's lightweight, but durable, with a MICHELIN outsole that maintains grip by adapting to the terrain.
Let's take a look at the features that make the Wave Mujin 8 ideal for any trail run:
MIZUNO ENERZY
The revolutionary new MIZUNO ENERZY foam is a game changer. The brand's engineers set out to create a material that would maximise rebound (conserving as much energy as possible when your foot hits the ground).
The results are sensational.
It's 17% softer and recovers 15% more energy than the materials traditionally used in a midsole, and one of the main reasons the Mujin 8 is so comfortable even in the toughest environments.
MIZUNO WAVE
Like the Wave Daichi 6, the Mujin 8 features technology that improves stability on rough terrain.
The MIZUNO WAVE plastic 'plate' is equipped at both the front and back of the shoe and its shape allows it to not only disperse the shock of an impact, but even redirect the energy to propel the wearer forward.
Picture a wavy, fan-shaped plate that's flexible in one direction, but stable in the other, so your foot is cushioned, guided and supported.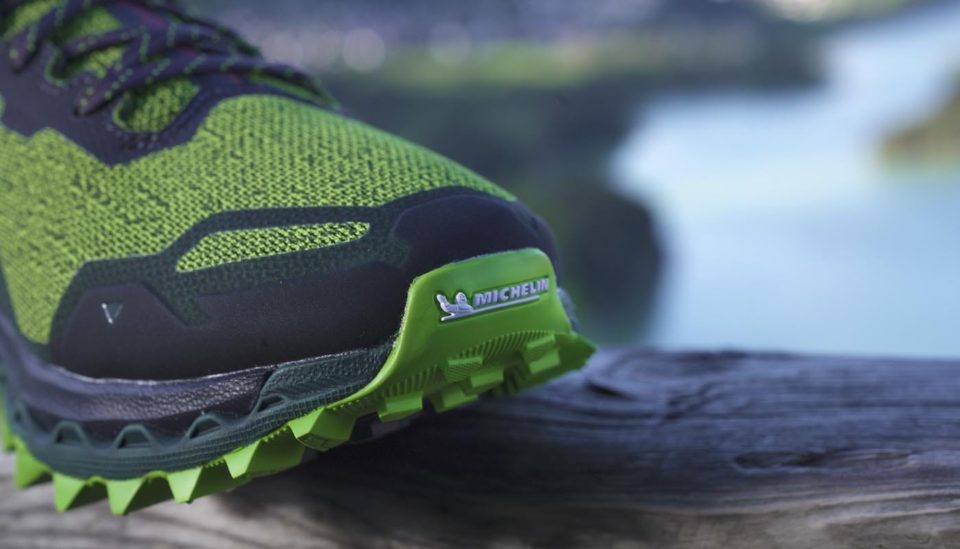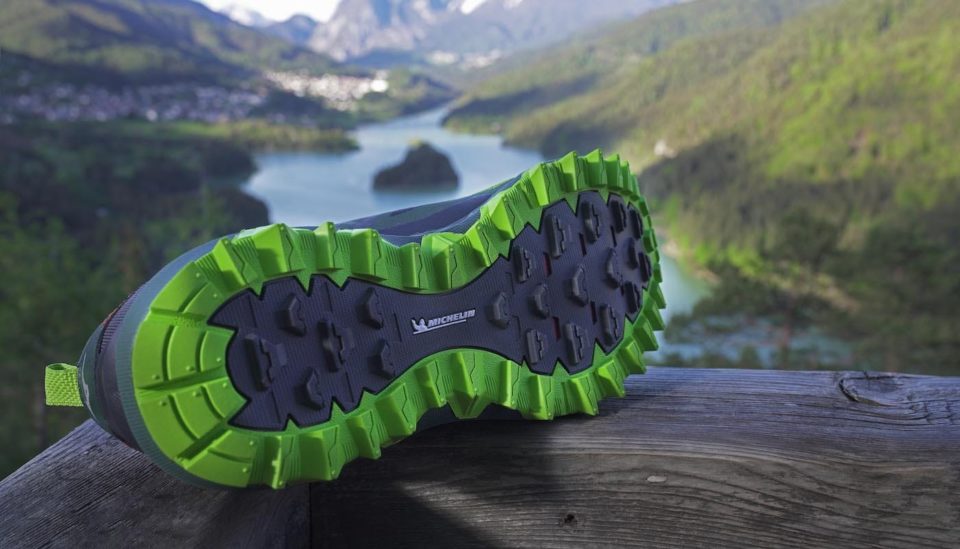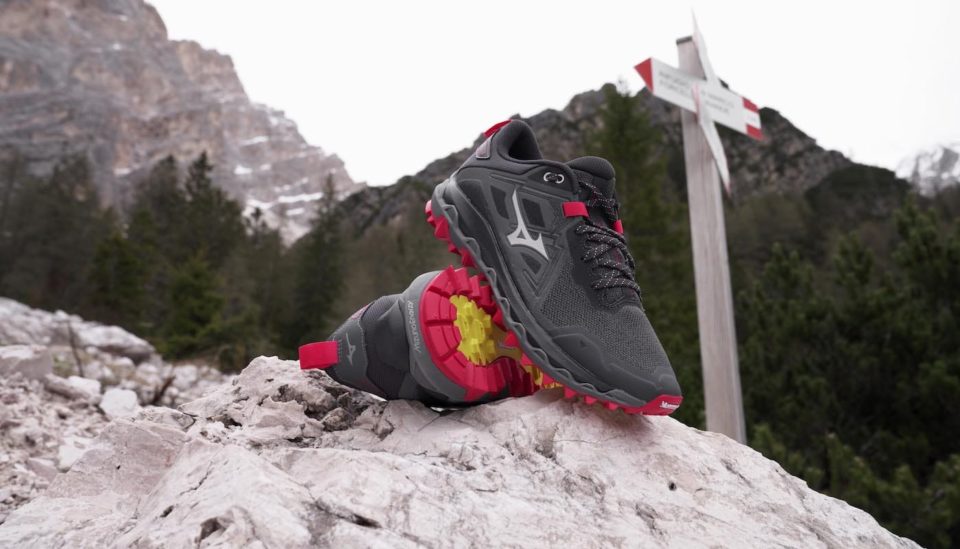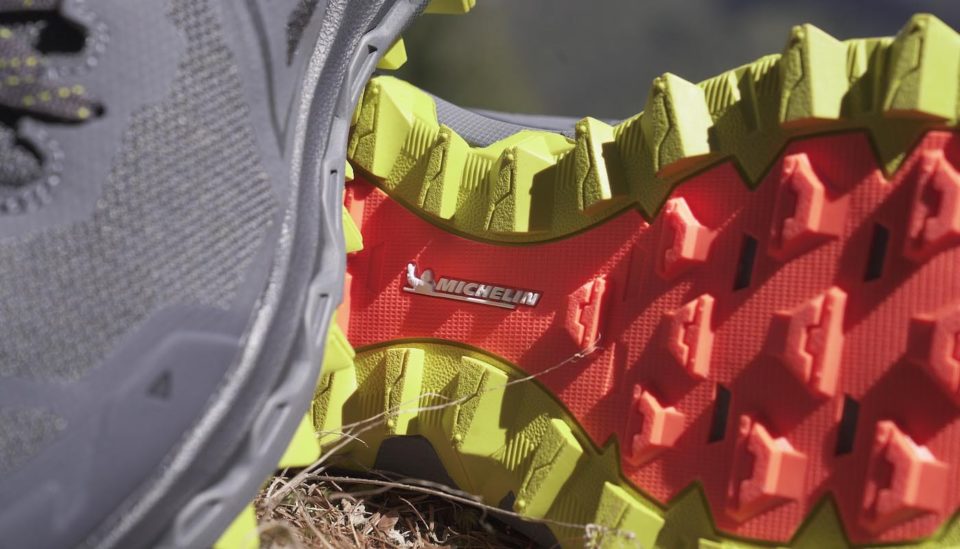 U4ic and MICHELIN outsoles
Both of these technologies are enhanced by the presence of Mizuno's unique midsole compound – U4ic (pronounced euphoric). It's extremely lightweight, but ensures peak comfort and performance, perfectly complementing our sole design.
We've included robust shoulder sculptures for stability and the arch design offers better traction when encountering obstacles.
As for the lugs, the stepped shape helps the shoe adapt to different terrains, front slopes offer reinforcement, while side slopes facilitate self-cleaning so you can run for longer in confidence.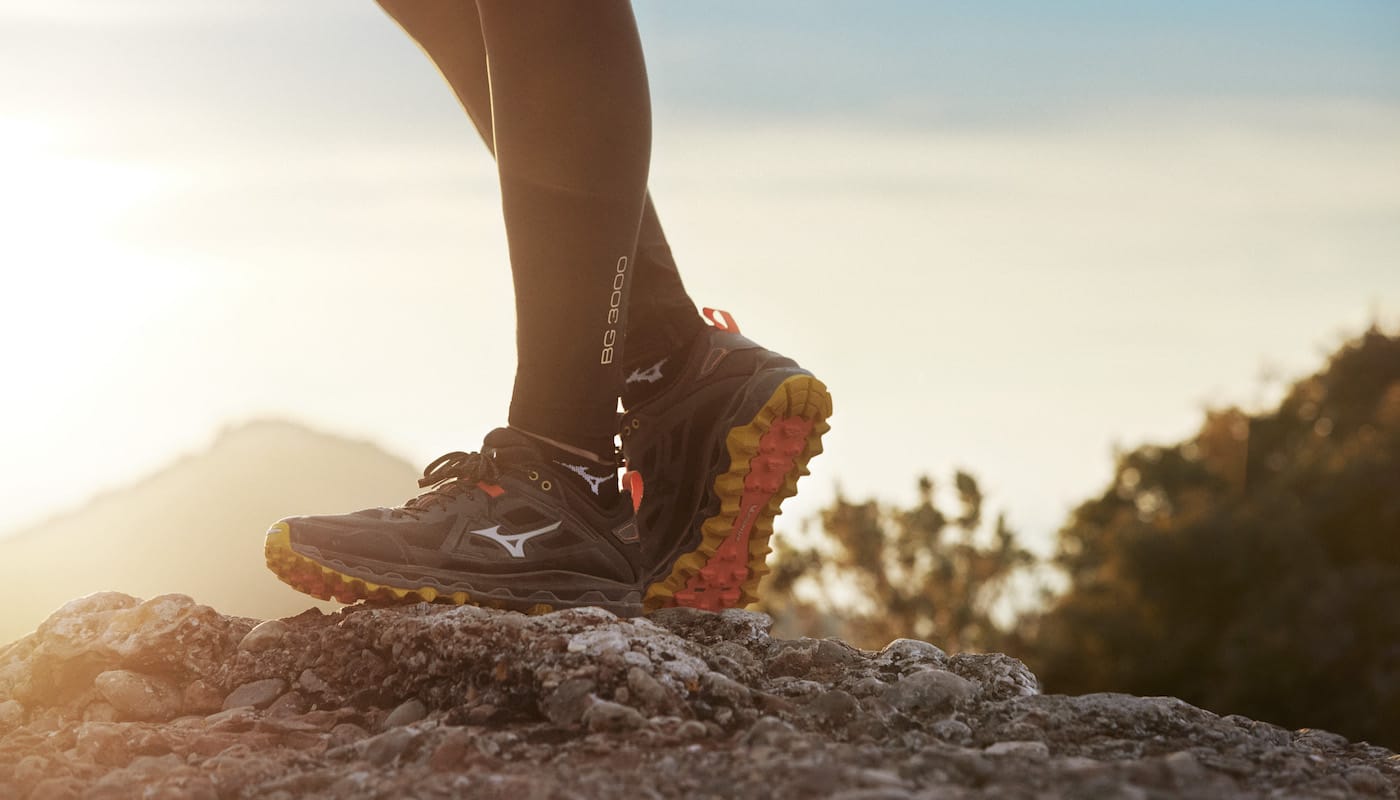 Add to all this a protective toe cap to shield from loose debris, as well as a lightweight gusset tongue that will hold the shoe firmly in place at speed. The result allows you to tackle the toughest trails in comfort and with confidence.
From the cushioning of the MIZUNO ENERZY foam, to the stability of the WAVE plate and the grip of the MICHELIN outsole – the Mujin 8 may look great, but it performs even better.