Performance
ESC Tempest: Introducing the most amphibious shoe Vivobarefoot have ever designed
Say hello to the ESC Tempest. 
Vivobarefoot burst onto the "barefoot" shoe market in 2004 and have since carved out a distinguished name for themselves in the Swimrun community. 
The Primus was one of Vivobarefoot's earlier releases for the arduous trail-to-water sport, which secured the brand's place in the race for designing ultimate endurance shoes.  
And now they've served up a new offering. A reptilian shoe that looks equally at home in water as it does on land.
FOR THE AQUATIC ATHLETE
Smoothly timed with World Oceans Day on June 8th, Vivobarefoot unveiled their design and the first release from their Extreme Survival Collection. The ESC Tempest takes its inspiration from natural growth patterns found in oceanic brain coral structures. The distinctive pattern allows breathability and flexibility without sacrificing protection, and features a unique water drainage system.
Staying true to the Vivobarefoot minimalist design attitude, the structure uses only essential materials that maximise durability and adherence and provide that signature barefoot feel. 
Swimrun is unlike any other sport. Born from a drunken bet in 2011, it's morphed into a trail-meets-water endurance event and grown into a sport in its own right. ÖtillÖ now hosts world series events all over Europe, fuelling a new generation of stamina-pumped athletes.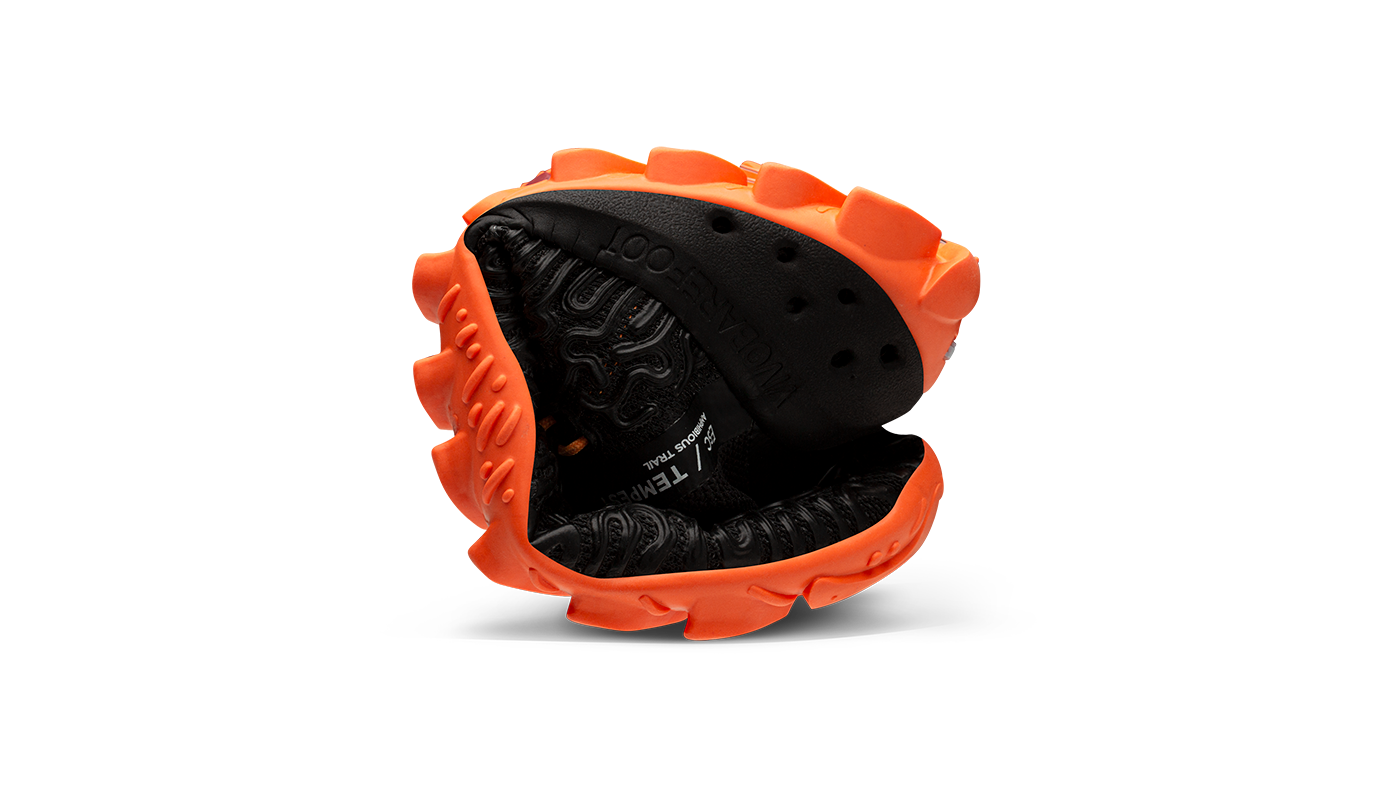 BARELY-THERE SOLES
Working in collaboration with Soles by MICHELIN, the sole focuses on the natural shape of the foot. The result? Lightweight, ultra-grippy soles that guarantee high performance. 
In light of the trail-meets-water discipline, swimrun depends on a tread pattern that performs across a variety of terrain – asphalt, trail, sand – in both wet and dry conditions. The tread was designed exclusively for Vivobarefoot and features a super sticky compound that provides traction and adaptability even in the most unpredictable terrain. 
SUSTAINABILITY WINS 
In a nod towards both Vivobarefoot and MICHELIN's sustainability ethos, the algae-based BLOOM foam heel adds protection on the hard terrain and buoyancy in water. The use of the algae also helps clean and restore ecosystems when it's harvested, improving biodiversity in natural habitats. BLOOM technology lays a claim to being the first sustainable alternative to synthetic and petrochemical EVA foam. A win for both eco-conscious consumers and the environment.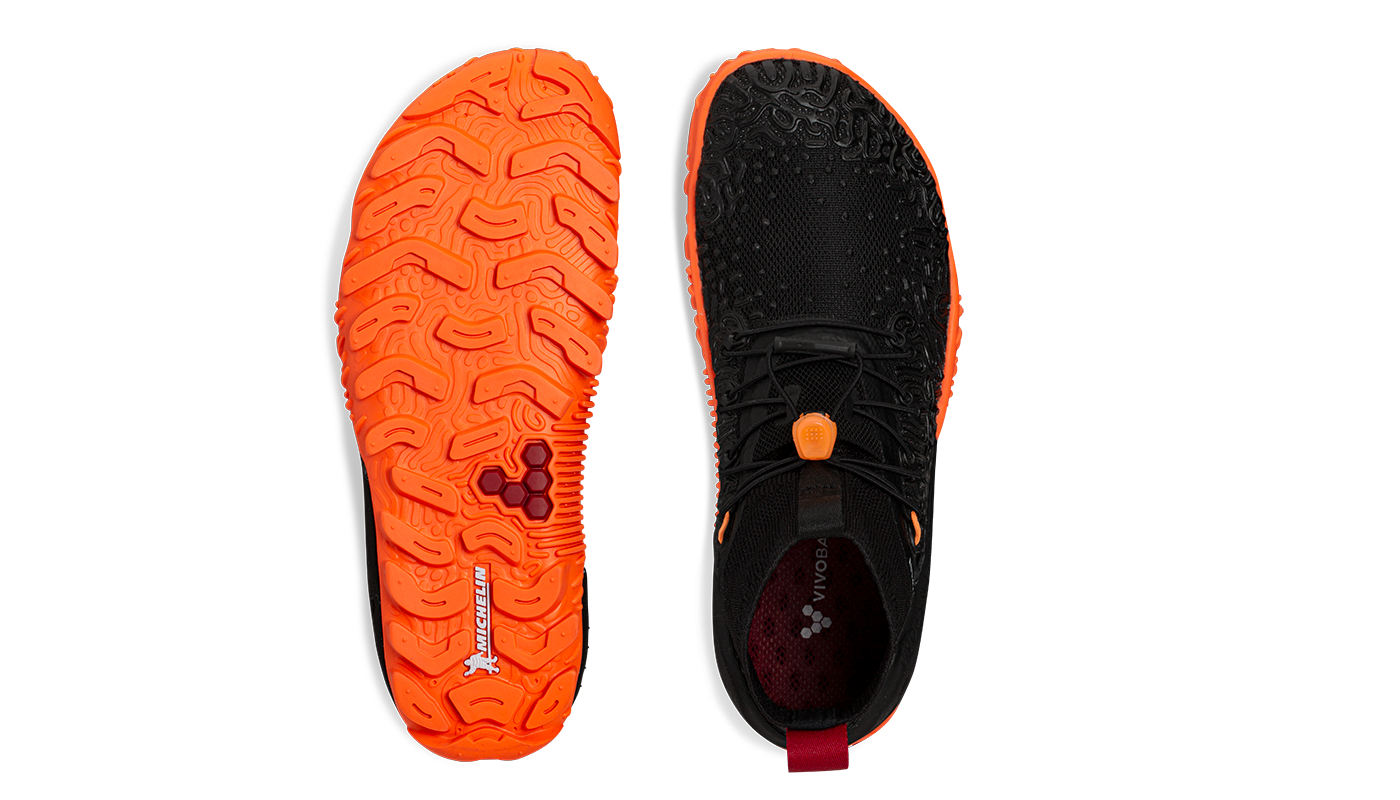 Slip into a seamless sock construction for a second skin feeling. The Tempest draws on a lace locking system and streamlined lace pocket to aid hydrodynamics, which reduces inflaming hot spots when transitioning from trail to water.  
As sustainability is the cornerstone of the brand, Vivobarefoot construct their shoes without using animal products and by repurposing plastic waste, "giving it a second life in our shoes". 
Inspired by aquatic organisms, crafted with modern technology. The Tempest is set to supply a new wave of endurance racers with high-performance shoes that adapt seamlessly from land to sea. 
Ready to jump in? 
The ESC Tempest is available at Vivobarefoot, head to their site to check your size.
Read More: