Products
Etnies vies for space in MTB and proves they're about more than just skateboarding
Synonymous with skating, Etnies has designed some of the toughest skate shoes out there. And now they've diversified their range to include MTB shoes. It makes perfect sense as both sports demand unrivalled footwear durability. 
With Michelin's expansive knowledge in high-performance soles, the collaboration has helped the skate brand carve out space in the mountain biking industry. 
Rick Marmolijo, Director of Footwear Merchandising and Design explains more about how the partnership has helped Etnies achieve what they set out to do.
Michelin x Etnies 
A relationship that stretches back to 2017, the collaboration between Soles by MICHELIN and Etnies is built on understanding consumer needs. 
The Marana was already a best-selling skate shoe for Etnies, credited for its durability and support. Yet, some consumers found that the upper was outlasting the rubber outsole. 
So it made perfect sense to retool the Marana with our technical soles, sparking the start of a relationship between two brands who hold the same values…
"We knew Michelin has the most innovative and durable rubber in the market, the partnership between the brands made all the sense in the world."  –  Rick Marmolijo. 
And when Etnies discovered our extensive expertise in MTB they jumped on the chance to work with us to diversify their range.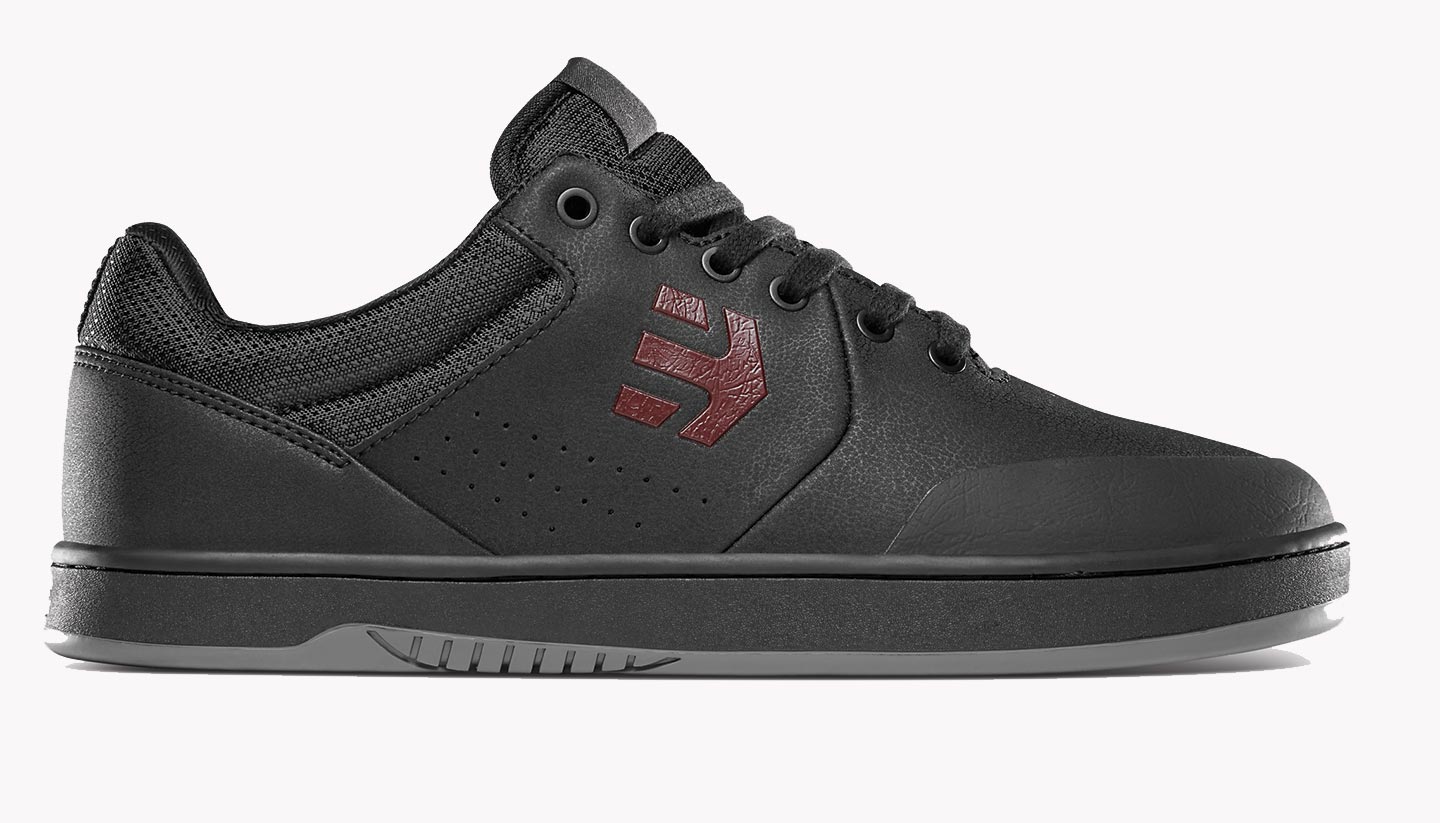 Etnies expansion into MTB 
Famed for serving up high performing skate shoes, Etnies have added an MTB range to their collection. Rick shares how the brand planned to crack the market "When we learned that Michelin also has experience in developing MTB shoes with various compounds, we knew Etnies had an opportunity to expand into the mountain bike world." 
But, with both sports demanding the same functionality from their footwear what is the real difference between skate and MTB shoes? 
"Typically, skate shoes need to be flexible right out of the box with a suede or canvas upper, whereas MTB shoes are quite the opposite, they need to be more rigid," explains Rick. 
What started in skating led to Etnies becoming masters of downhill shredding.  
Introducing the Marana Crank 
The Marana Crank and Crank Two are an extension of the fabled Marana family, both designed with Michelin soles. Dubbed as having "the potential to be one of the best skate shoes ever" by Skate Deluxe, the Crank upgrade into MTB has taken it to new heights for cross-discipline riding. 
The tongue is constructed with a gusset to prevent water and dirt from getting inside, and you can stop your laces from catching in the gear by tucking them into a pocket at the top. A possible life-saver at break-neck speeds. 
"The upper is made from Action Nubuck, which is water and stretch resistant. The Marana Crank also has a TPR rubber toe cap for added durability," explains Rick.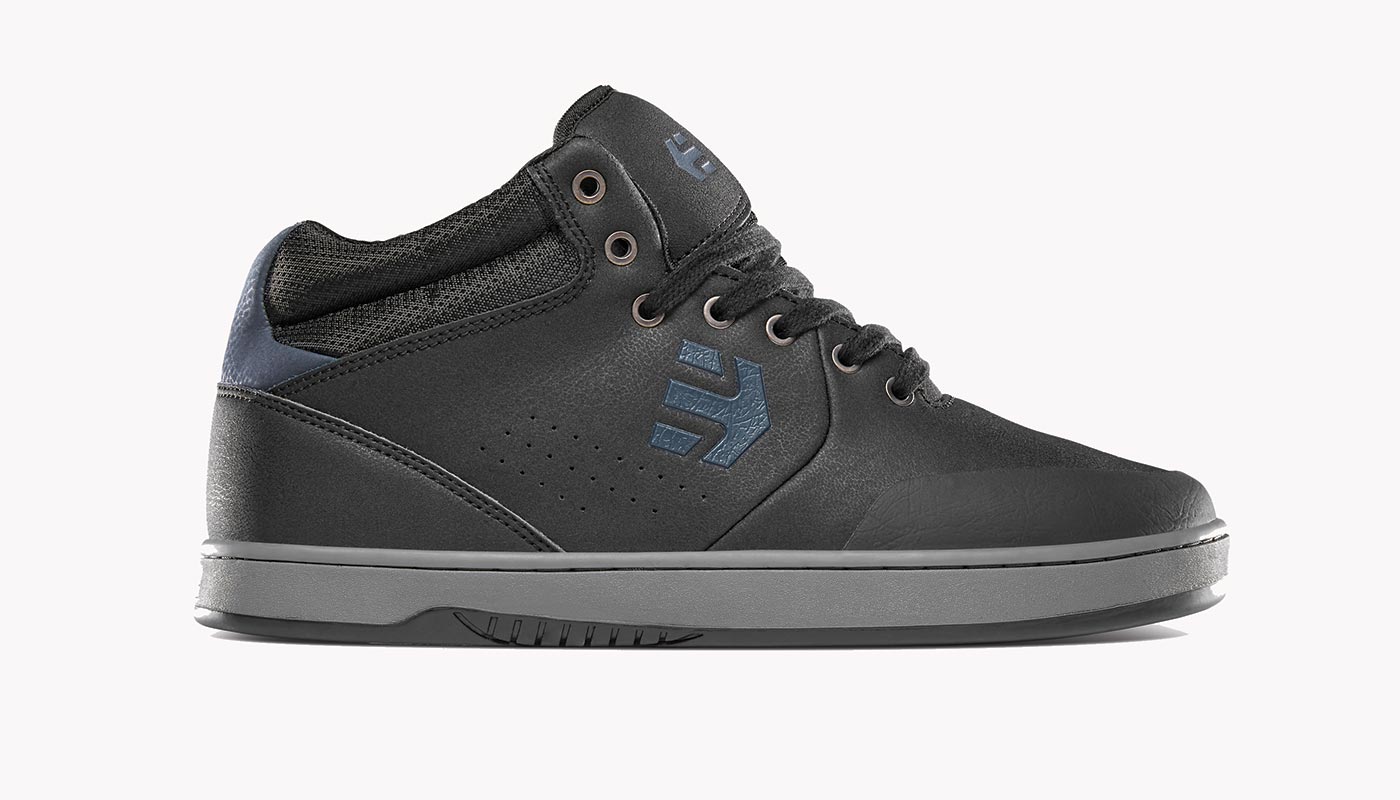 TPR rubber is credited for its lightweight texture and abrasion resistance and it performs as well as vulcanized rubber which is often favoured by skaters. 
And you'll appreciate the lining which is made from Thinsulate technology to keep feet warm and dry all year round. 
"The sole is made using a Michelin compound that provides superior grip to the pedals as well as excellent dampening when going downhill." The high-spec sole also features an STI Pro Foam 1 insole and an STI Evolution Foam midsole for support and comfort. 
We're proud of our heritage in disruptive innovation. It has enabled us to create products that lead in durability and help our partners like Etnies reach new heights. 
Rick highlights how the Etnies and Michelin relationship is built on shared values for excelled performance, "The Michelin compound is 3 times more durable than a typical rubber outsole. With the Marana Crank, the compound gives our MTB shoes a grippy and dampening performance aspect." 
Watch out as Etnies takes on more space in MTB and proves that they're about more than just skating.  
Check for your size in the Marana Crank range on the Etnies website.
Read more: