People
Team Matryx running coach talks returning to the trails
Trail running is wild at its core. It's the rush of the remoteness and rasping for breath at altitude. It re-energises as quickly as it depletes. And most importantly, it's an escape. 
For many, exercise has taken a hit through the lockdown period. Unable to get out there as often as we'd like, our physical ability might have suffered. While it's important to get back on the trails, we need to do so safely. 
Simon Gosselin trains athletes to an elite level across a range of sports and French running club Team Matryx is his latest prodigy. 
Whether you're a trail running pro or just starting out, here's his step-by-step advice for getting back out there.
TRAINING FOR THE TRAILS 
Not everyone is lucky enough to have a treadmill in the house, but getting hold of a home trainer is the next best thing. Home trainers target hips, knees and ankles, so you're still working the joints that carry you over rugged trail terrain. 
"Crank up the resistance and it'll boost your endurance levels. Try it on max and you'll really feel the burn," enthuses Simon.
Team Matryx runner Baptiste Ellmenreich explains how he focused his efforts with a home trainer…
"I torched my legs on the home trainer with steep hill climbs at a moderate intensity, followed by short sprints."
And plyometric exercises nicely complement home trainer workouts. 
These exercises are explosive. Movements like skipping, jump squats and lunges. "The muscle behaves as if you're running, by fast active stretching, followed by a shortening contraction." 
All of these exercises will build strength and balance in your legs and improve trail running performance.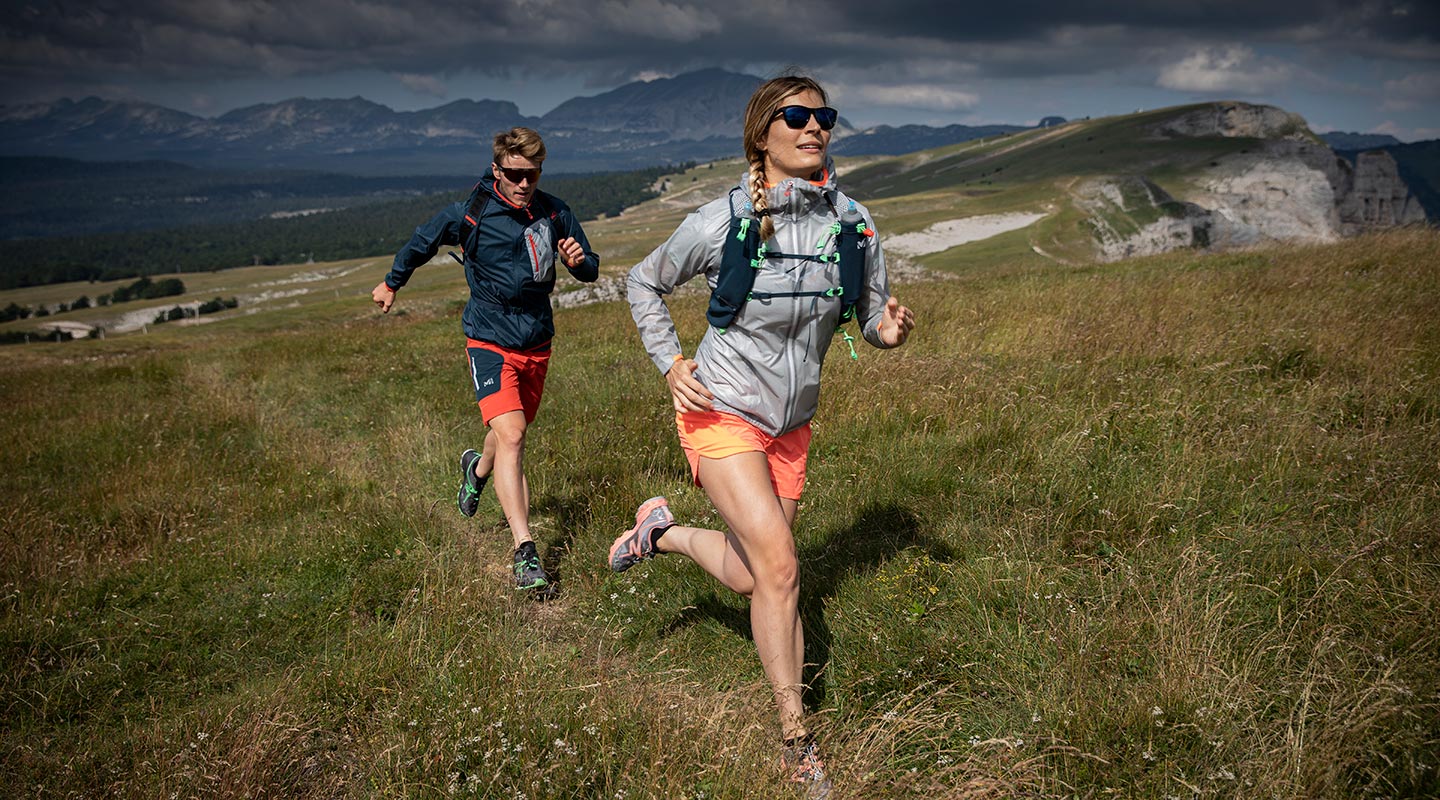 DON'T RUSH 
Most likely, you're ready to go blazing back out on trails. But don't put yourself at risk of injury, ease back in. 
"Start with basic endurance sessions on various terrain, then play with natural obstacles and change up the pace," Simon says. "After a week or two, gradually restart the specific high-intensity work." 
Slowly increase running time and work up to where you want to be. 
Psst. Need some help? Check our running pace conversion chart.
Consider your gait. Does it feel natural and in tune with the rest of your body? You'll use your arms more than road running to improve balance, particularly on more technical trails. 
"It's important to have a natural stride and adapt your gait according to the terrain–technical, uphill, downhill, flat. Remember, there's no gold standard, just run relaxed and warm up," Simon explains.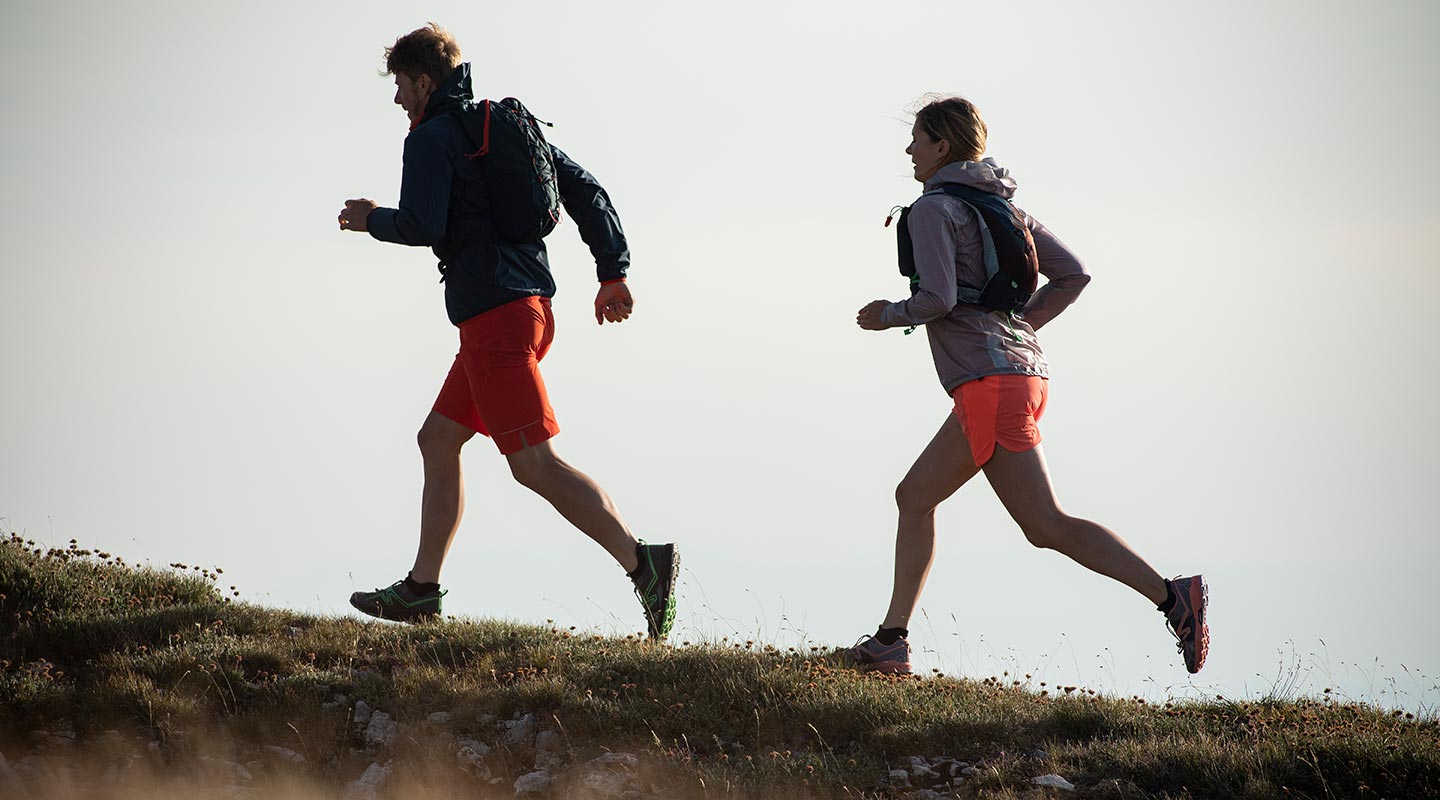 TRANSITION FROM ROAD RUNNING
Pounding the pavement is the most convenient form of running for most of us. And plenty of people took it up during lockdown. Baptiste explains that they were restricted to one hour outside per day, which meant the only option for many was running the concrete jungle.
"I used plyometrics and stride work whenever I ran to build muscle in every part of my legs, which will keep me balanced on trickier trails," he explains. 
Trail running is much more taxing than road running, it requires precision and mobility. Whether you're getting back on the trails or just starting out, think about the additional strain on your body. 
Simon adds: "Trail running will stretch your muscle differently to road running, particularly in the downhill sections. Work your way up to the trails by incorporating slope gradients into your route."
Expect trail running events to be longer than road races and keep the pace high on flat sections to work your stamina. Incremental steps will make all the difference when training and increasing slope gradients on roads will prepare you for the trails.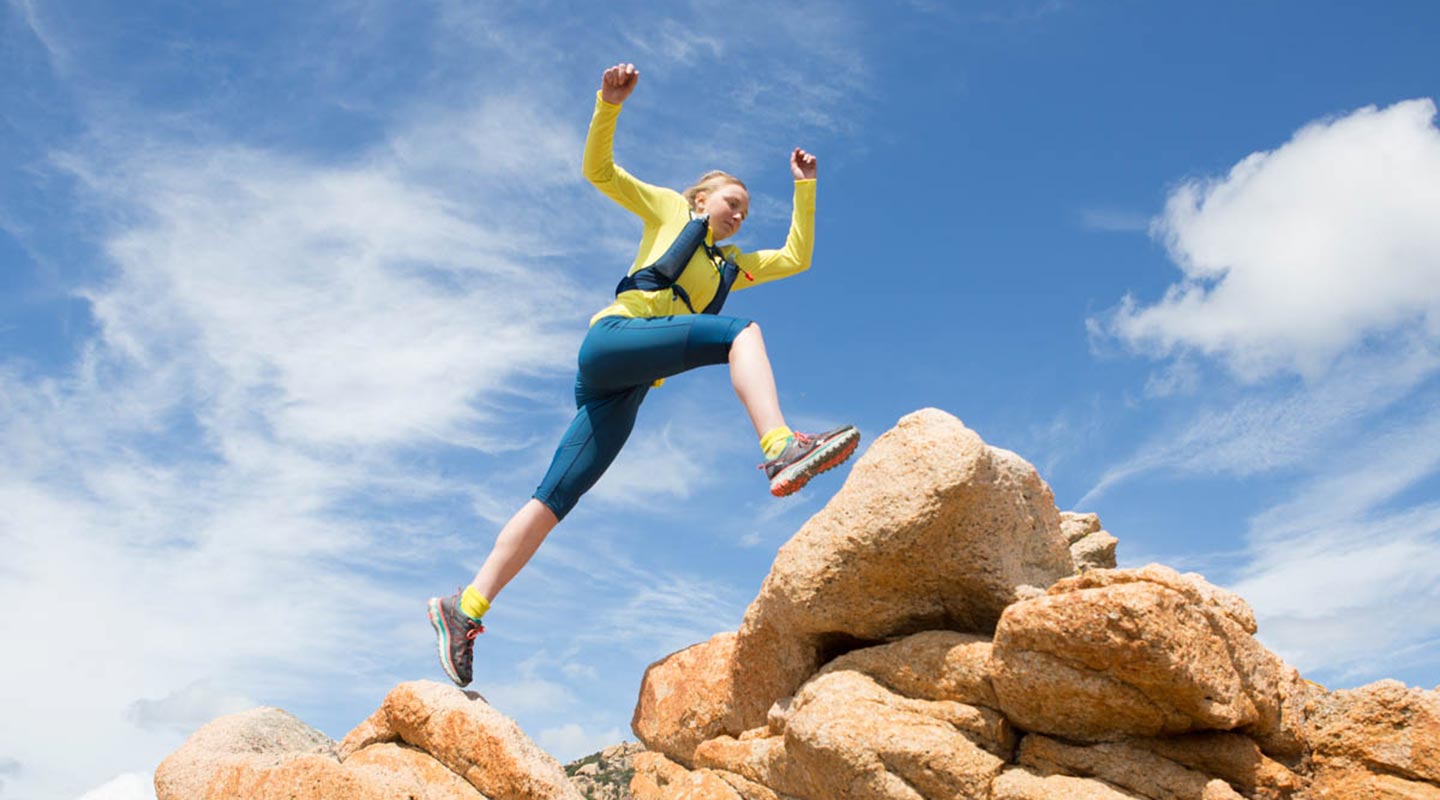 ABOUT SIMON 
Elite coach and seasoned athlete Simon Gosselin works to develop performance across a range of sports, including running, road cycling and ski-mountaineering.
In 2019, Simon took a new route and created Team Matryx with co-founder Thomas Janichon. Together, they offer comprehensive support to athletes. 
Athletes can expect bespoke training programmes and support through an ongoing relationship with the coaches. 
Team Matryx wear the Millet Light Rush. Click here for more information about the trail running shoe engineered for the outdoors. 
Read more: