Products
High and dry: The waterproof kit you need to know about
We've all been there. Out on the trail, doing what we do best. Then an unexpected downpour leaves you drenched and disheartened.
If there's one thing we've learned – whatever the season – it's to keep waterproofs on you at all times. Even if it's cautionary. It's also vital you invest gear that does what it's meant to.
Staying dry in the great outdoors isn't always easy – especially when you're miles from shelter and underprepared. Choosing the right gear for the right conditions is crucial when faced with unpredictable weather conditions.
With waterproofing technology advancing at a real pace, there are some really exciting products hitting stores right now. So, having recently covered essential winter gear – and with Spring just around the corner – we've been trawling through the glut of kit out there to help you find the waterproof clothing you need to stay high and dry on the trail.
Jackets
Under Armour Swacket
Under Armour's Swacket takes the conventional lightweight waterproof jacket and introduces the innovative Swacket fabric for ultimate comfort and protection from the elements.
At a glance, this jacket looks more like a sweatshirt – and it feels like one too! But Under Armour have managed to develop a material like no other. When caught in a storm, the rain water simply rolls off, keeping you dry and ready for more.   
It's important to stay warm during your time in the rain, but it's equally important to regulate body temperature. The Swackets' windproof bonded construction guards the wearer from the bitter gusts that come with seasonal downpours. While woven overlays and lycra cuffs help to hold in warmth (and keep water at bay) without feeling stifling during tough, wet slogs.
Salewa Fanes GTX
If you're looking for a more heavy duty jacket to guard you from sudden cloudbursts, the Salewa Fanes GTX has been designed to do just that.
From the brand that prides itself on creating performance outerwear to withstand even the harshest mountainous climates and terrains, this jacket ticks a whole lot of boxes.
Hours of rigorous waterproof testing have gone into the Fanes. All seams are sealed to keep the jacket watertight at every possible entry point. The fabric itself uses a sophisticated water and windproof design and GORE-TEX technology to ensure ultimate dryness.
The Fane remains breathable, while being thick enough to fight the cold at any altitude, and, of course, this means there's all the more layers to safeguard you from brutal thunderstorms up in the peaks.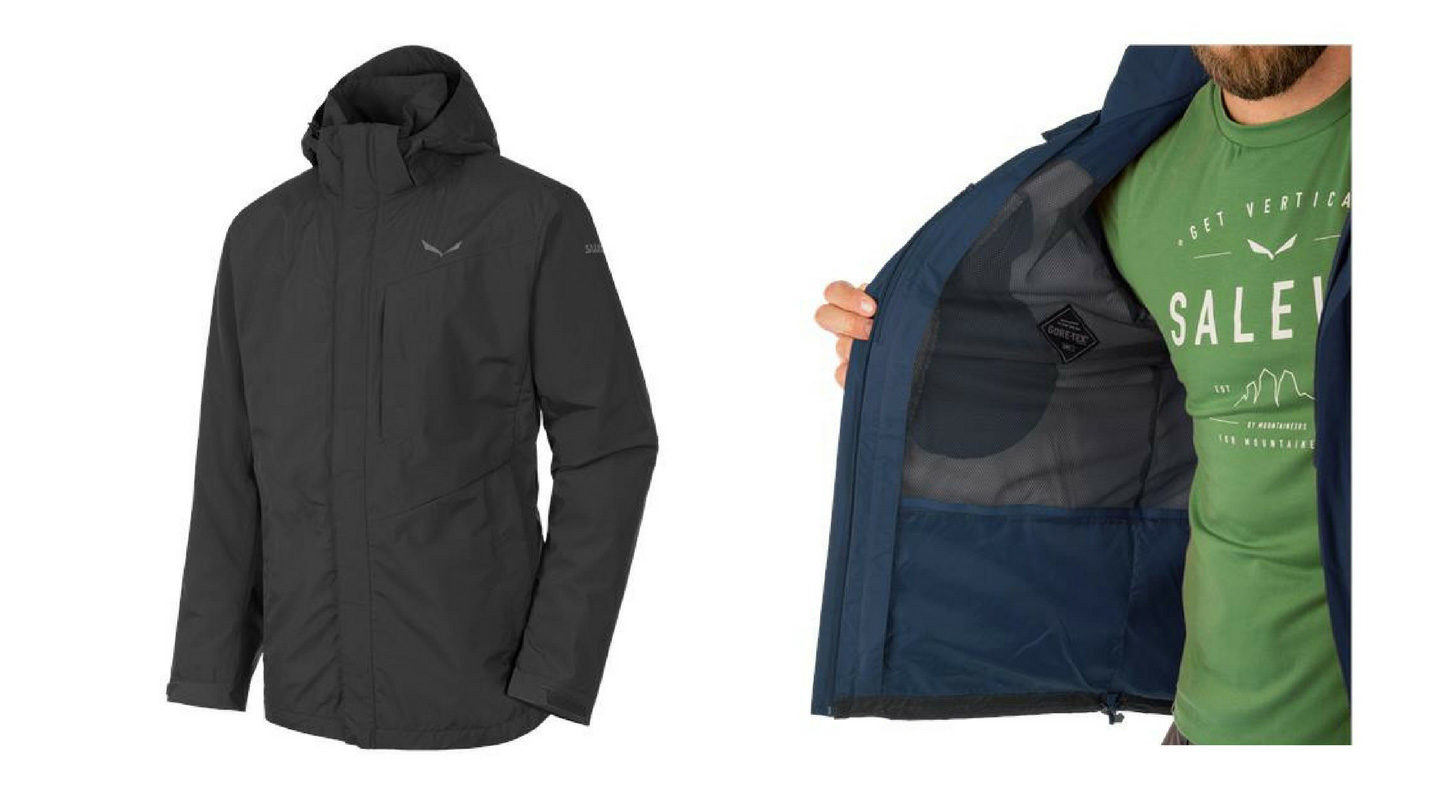 Watches
Garmin Forerunner 630
Tracking progress, keeping tabs on technique and recovery rate, and navigating across expansive outdoor environments. All necessary practices for those of us looking to get ahead on the trail and monitor performance.
Smart watches are quickly becoming an essential piece of kit for the dedicated trail runner, and Garmin are innovating in this space. The Forerunner 630 provides users with a modern touchscreen display with an integrated GPS system to help you stay on track.
This neat piece of kit can also record advanced running dynamics such as ground contact, balance and stride length – as well as your stress score, a sophisticated rundown of your lactate threshold and performance condition.    
The Forerunner 630 comes in with a water rating of 5 ATM – which translates to water resistance up to depths of 50 metres. The watch is extremely resilient, whatever the weather, so no need to worry when the forecast signals rain!
Shoes
Northwave Gran Canion 2s GTX
For all the keen mountain bikers out there, Northwave have created a winter MTB shoe that's impenetrable. With a reinforced design and GORE-TEX Pique water and windproof membrane, we're confident you won't be stuck in the mud with wet feet anytime soon.
GORE-TEX themselves are certain that the technology is 'guaranteed to keep you dry'. Pair the membrane with a smart GTX footbed and there's simply nothing to hold you back.
The MICHELIN Rock'r sole – developed in partnership with Northwave – helps to finish off the shoe. With a tread design and dual compound technology derived from top of the range Michelin mountain bike tyres, the soles provide excellent grip and stability on all surfaces, including wet, slippy ones.
Northwave know mountain biking. Their products are consistently able to maintain superior performance in the most adverse weather conditions – which is why we're staying with them for the last product on our list…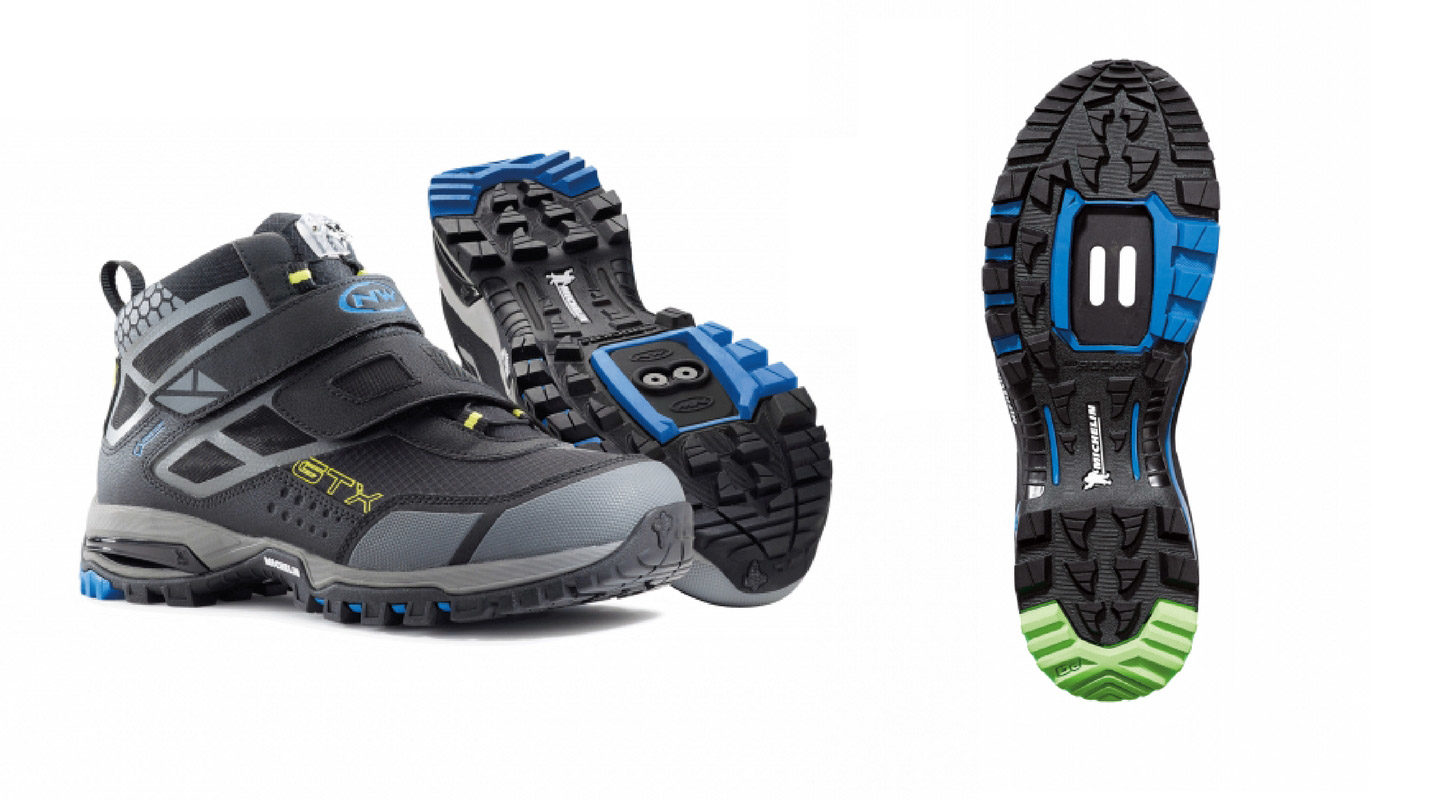 READ MORE:
Gloves
Enduro Winter
We've discovered the painstaking testing and collaborative design process that's gone into making the Northwave Enduro Mid MTB shoe, so naturally we were intrigued by the Enduro glove.
These gloves use a synthetic leather palm with strategically placed prints, and silicone finger tips. These additions bring enhanced levels of grip, eliminating any issues when handlebars get wet.
The backs of the gloves use a membrane that's both water and wind resistant, to ensure your hands stay dry and toasty when the going get's tough.
Simple, yet effective. The Enduro glove is a must have for any mountain biker looking to take on the elements and beat them.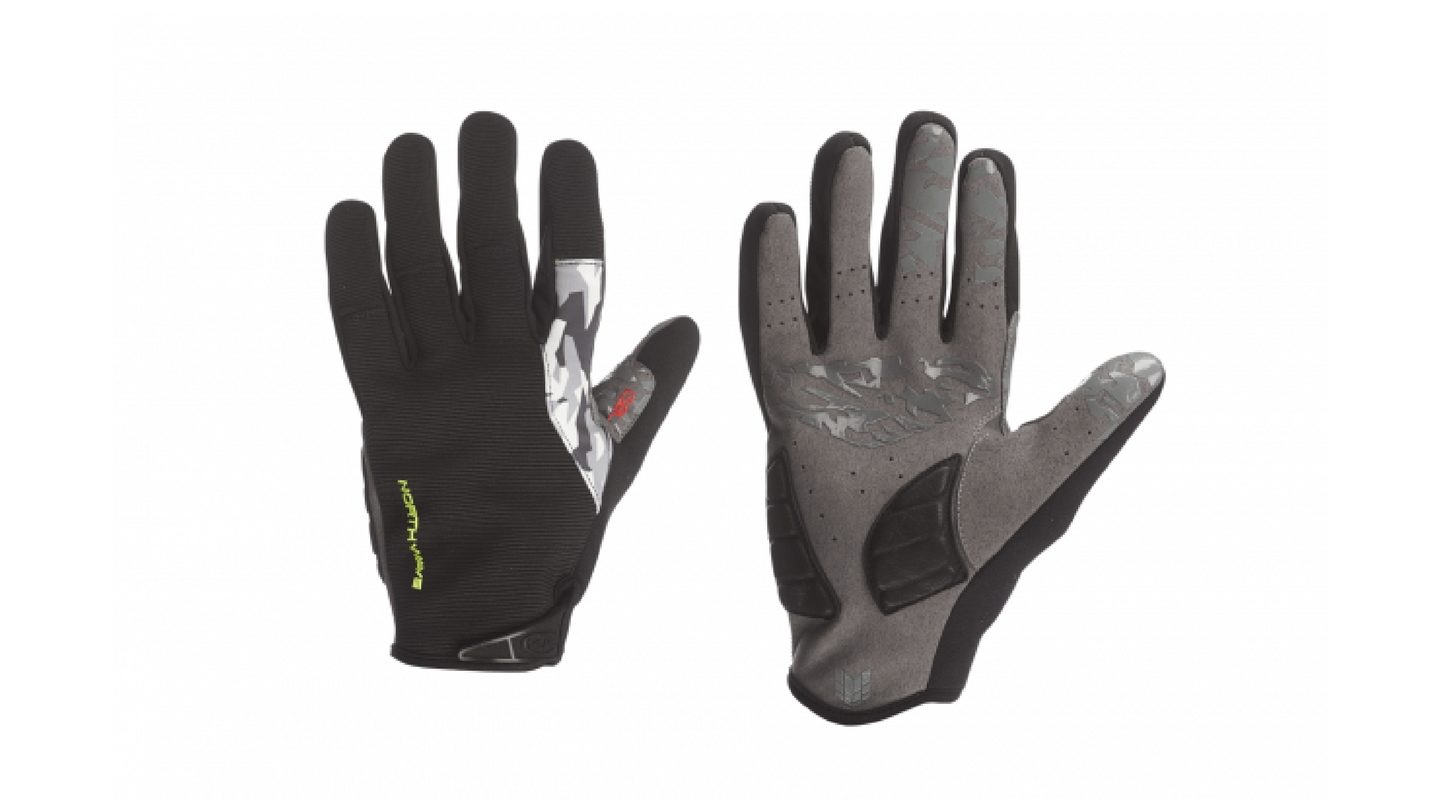 Let nothing stand in your way
Finding the perfect waterproof gear for your pursuit is a must. There's nothing more empowering than biting back at Mother Nature and showing ultimate motivation, even when the weather is against you.
Getting battered by the rain isn't enjoyable, but it's an experience that can be made far more manageable with the right kit. So get out there, find your fit and let nothing stand in your way!