Michelin has been forging a better way forward for over 100 years.
On our journey we've spanned millions of miles on the mission to develop groundbreaking multi-surface contact for vehicles operating in the most challenging environments all over the world.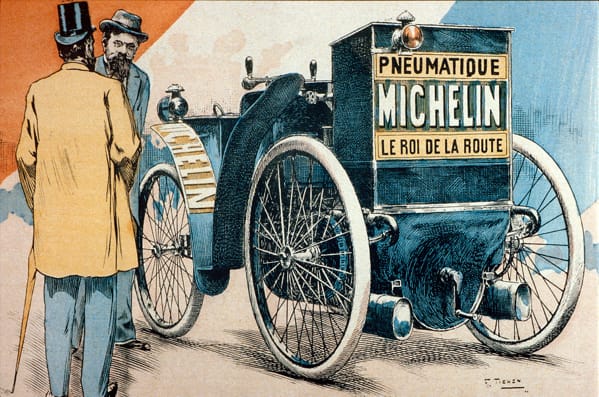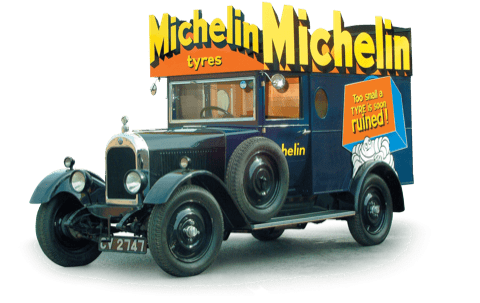 track tests carried out every year
kilometers per year in longevity and endurance tests
1
circumference of the world every 12 minutes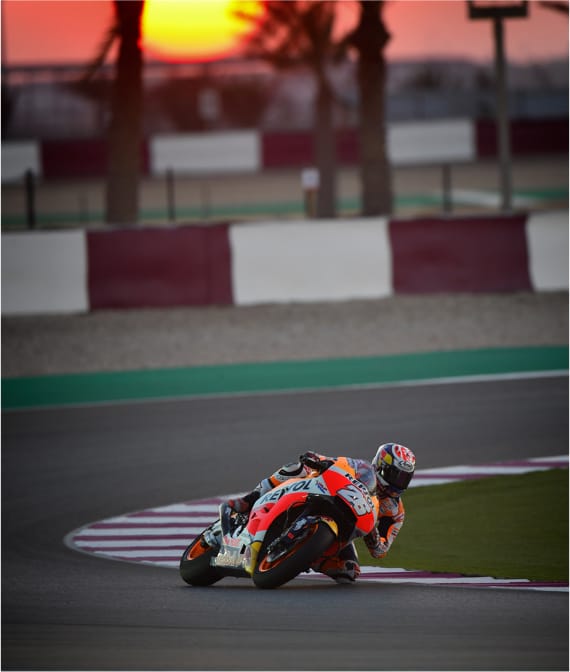 It's been a real ride. But the adventure's just getting started.
You can now go off-road, off-piste and out into the world with the power of MICHELIN fixed to your footwear. We're developing some of the most advanced technical soles to help you find a better way forward, however you choose to move.
Scroll down to explore Soles By MICHELIN.
The parallels between tire technology and technical soles are as intimate and striking as the connection between the soles of your feet and the ground beneath them.
It's why we're using our unrivalled expertise in rubber and tread design to equip the world's leading performance footwear brands with technically advanced outsoles.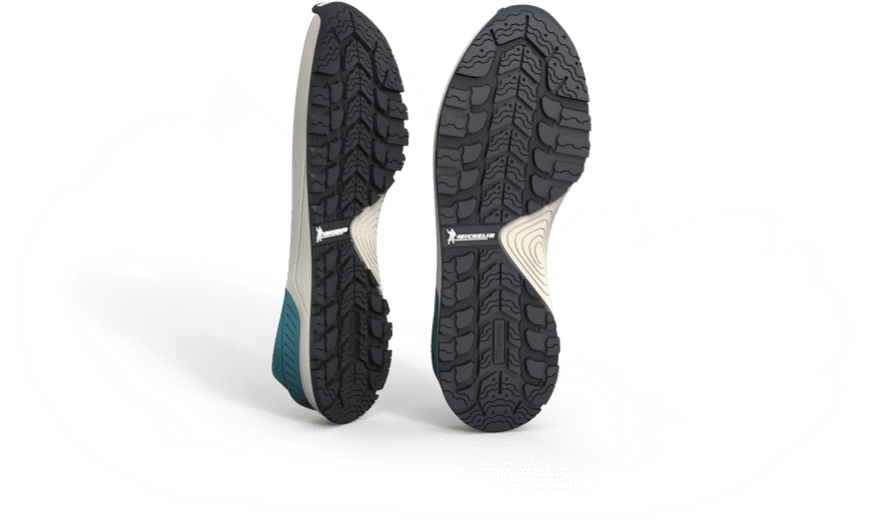 Walk, run, ride, climb.
However you choose to move, you count on your footwear to do the hard graft, to get you where you need to be—no exceptions, no excuses. Soles By MICHELIN power the way you move in work, sport, leisure and everything else life throws at you.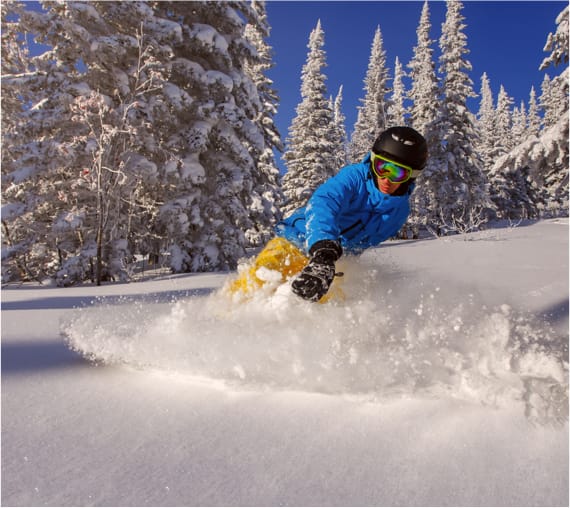 "Michelin has always pushed the boundaries of what's possible.
We want people to truly experience that innovation first-hand.
We want them to feel, what over a century, creativity and discovery has taught us. We're creating a new breed of technical soles that outperform and outlast anything you've seen."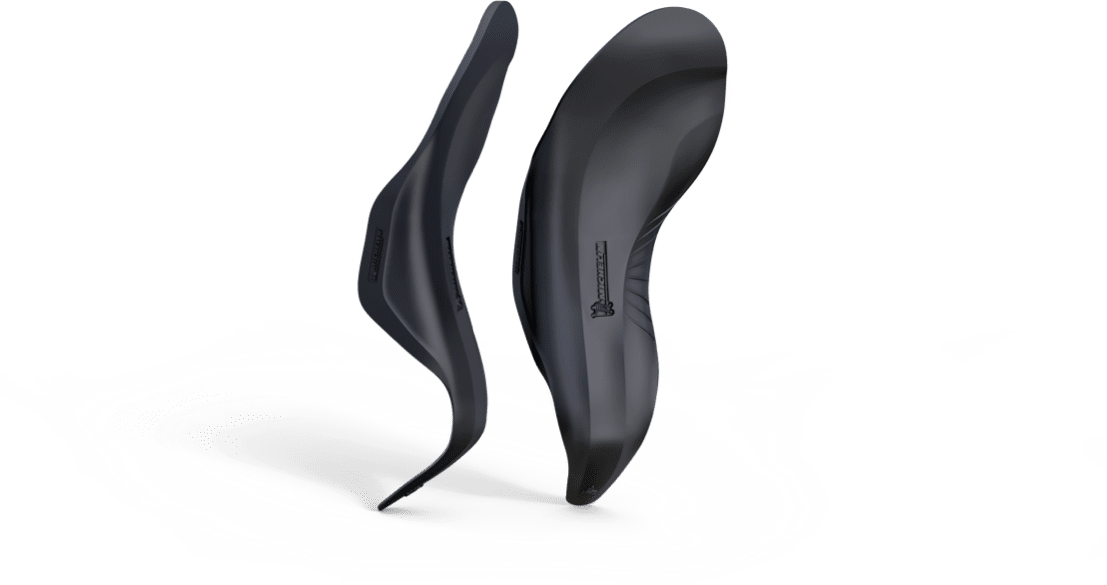 Lightweight rubber compounds provide benefits across a wide range of specialist environments. Packed with proven MICHELIN tire technology, Soles By MICHELIN are adaptable, enduring and offer extraordinary performance in tough conditions.
Now you can experience the innovation and attention to detail that's fuelled premium performance through the years…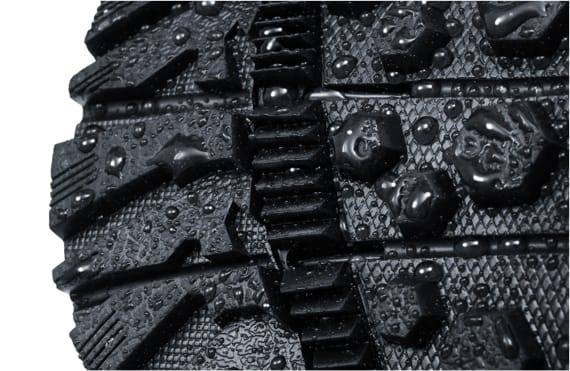 DON'T MISS OUT
Join our mailing list for the latest giveaways, footwear releases and training tips.
Sign Me Up
Soles By MICHELIN promise superior durability, stability, comfort and
 all-important grip across multiple terrains.
We're reimagining technical performance for professionals and outdoor adventurers. Four core design principles, inspired by movement, ensure every shoe is able to react to its surroundings, the elements and forces at play.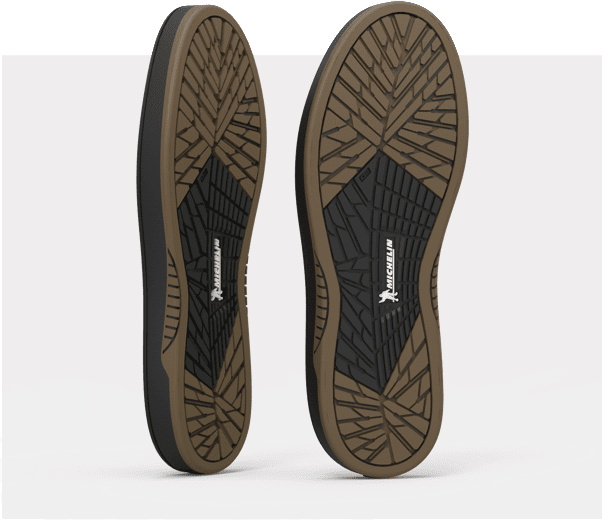 "We've developed technical soles for sheer rock faces, hard-hitting motorsports, rugged mountain trails, sweaty boxing rings, fiery kitchens, backcountry peaks, wild highlands and even icy airplane-wings during wintertime.
There really are no limits.
The technology, the precision design, the product performance.
It's extraordinary."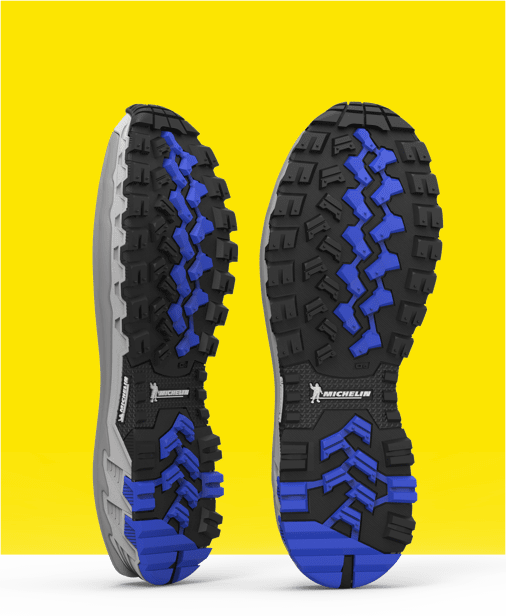 Purpose and precision put you in control when it matters most, so you can focus on your passion and chase the impossible. With Soles By MICHELIN you're not just in the world, you become a part of it, you live it, you move with it.
With Soles By MICHELIN you #ExperienceTheInnovation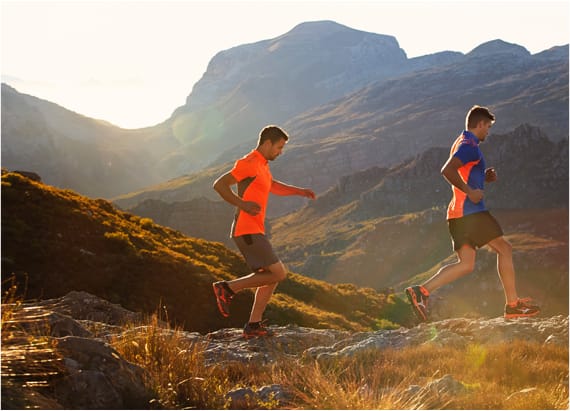 DON'T MISS OUT
Join our mailing list for the latest giveaways, footwear releases and training tips.
Sign Me Up