People
PREPARING BODY AND MIND FOR PEAK PERFORMANCE, WITH ENDURANCE RACING DRIVER DYLAN MURRY
For Dylan Murry, motor racing is in the blood. His father David was a professional driver for over 40 years so Dylan grew up around the tracks of Daytona and Le Mans.
Now, he's a member of the Team Nederland endurance racing team, competing in the IMSA MICHELIN Endurance Cup in the Le Mans Prototype 2 (LMP2) class.
For drivers in 12 and 24-hour events, being in prime physical condition has always been a prerequisite. But Dylan knows that to truly compete, it takes more. That's why he's helping to develop innovative new racing shoes, as well as learning how to prepare his mind to gain a critical edge over other drivers.
The family business
Dylan grew up around the track, but it was watching friends in go-karts that truly captured his imagination. He recalls watching a night race at the age of 5 or 6 and being mesmerised by the spectacle of neon lights whizzing by.
"For the next three weeks I kept begging my parents: 'Can I please get a go-kart? Can I please get a go kart?' My dad finally said: 'OK I'll make you a deal. You have to do six months of chores, anything I ask, and then maybe you'll get a go kart.'"
As Dylan recalls it, those chores mostly involved rubbing his dad's feet and trimming his toenails. But once he had proved his commitment, his parents were all in and Dylan's own motor racing career began.
His father would be at the track when he could, changing motors between races because Dylan was competing in different classes over the same weekend. "It was a family thing – I would get the gears, my mom would get the weight, my dad would get the motor."
Sometimes David couldn't be there because he had his own races, but the job still had to be done.
"I was 7 years old so I couldn't lift a motor – my mom would take it up, change it herself, change the gears. In my entire life my mom has only missed 3 of my races."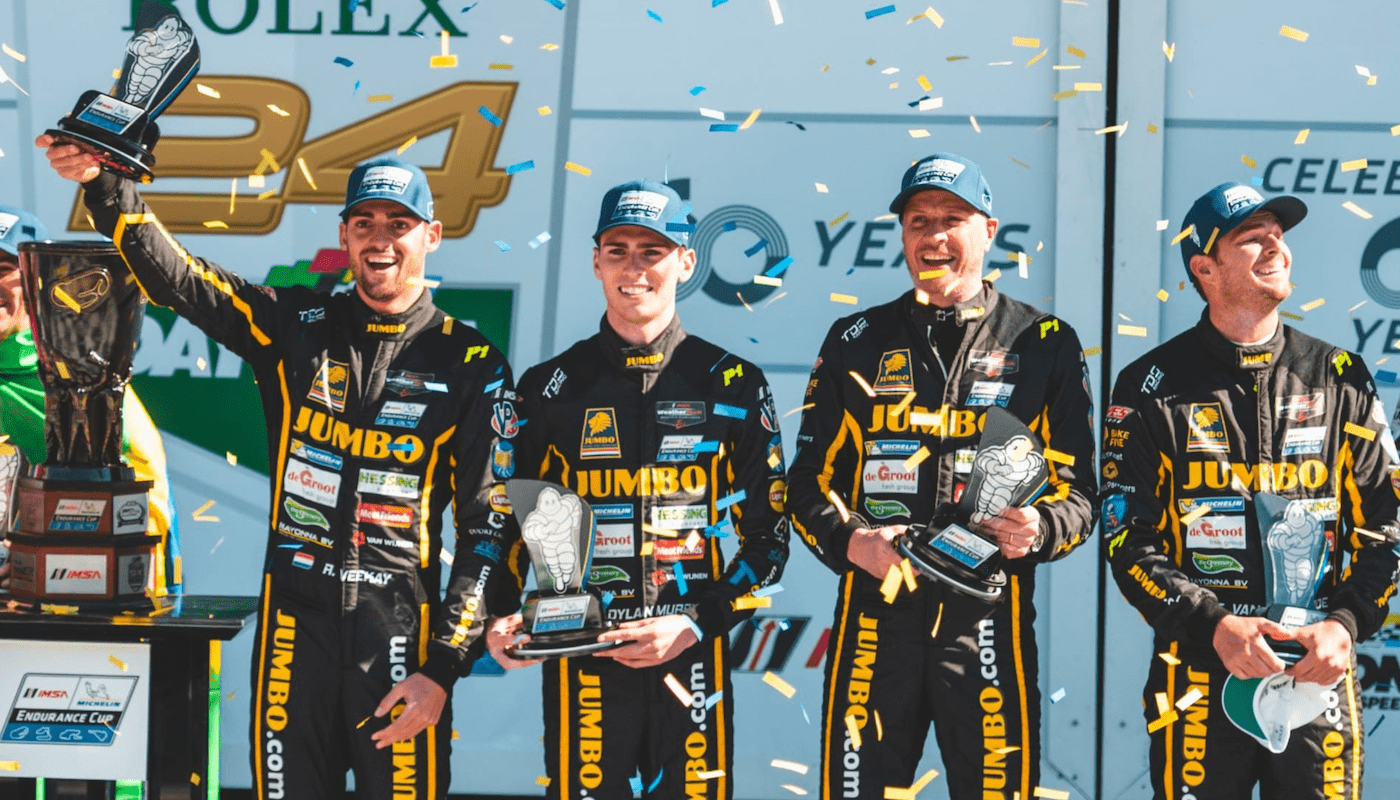 Dylan progressed from go-karts to the NASCAR K&N Pro Series and then the MICHELIN Pilot Challenge. In 2021, at the age of 19, he joined the WeatherTech SportsCar Championship in the LMP3 class, before stepping up to LMP2 in 2022.
With the move to sports car racing came a partnership with Chicane – a new footwear brand created by a passionate team of motor racing enthusiasts.
Game-changing shoe design
Motorsport has long been a breeding ground for innovation. Suspension systems, disc brakes and even rearview mirrors all sprung from the search for a competitive edge on the track before making their way to the road.
Similar leaps are now on the horizon for footwear, with Chicane taking inspiration from racing tyres to produce shoes that can stand up to the rigours of competitive endurance driving. Dylan has been particularly involved with the development of the GT1 – a premium racing shoe with a specialist MICHELIN sole.
He uses a simulator at home to try out prototypes, compare how they perform over time, and make recommendations (check out his Instagram post to see the simulator in action). The expert input helps Chicane understand what drivers need so they can improve both performance and comfort.
And the partnership has already revolutionised sole design.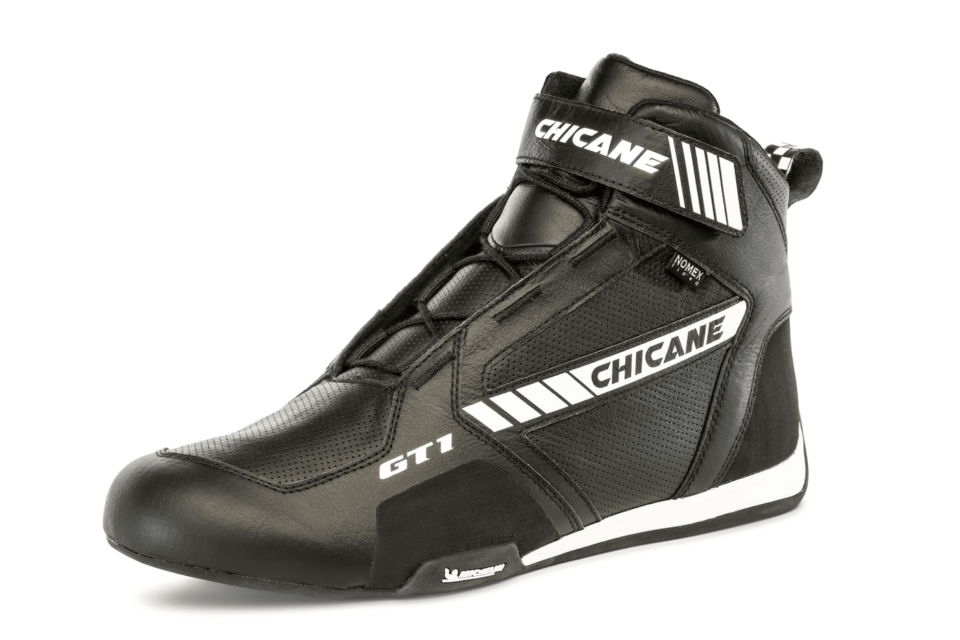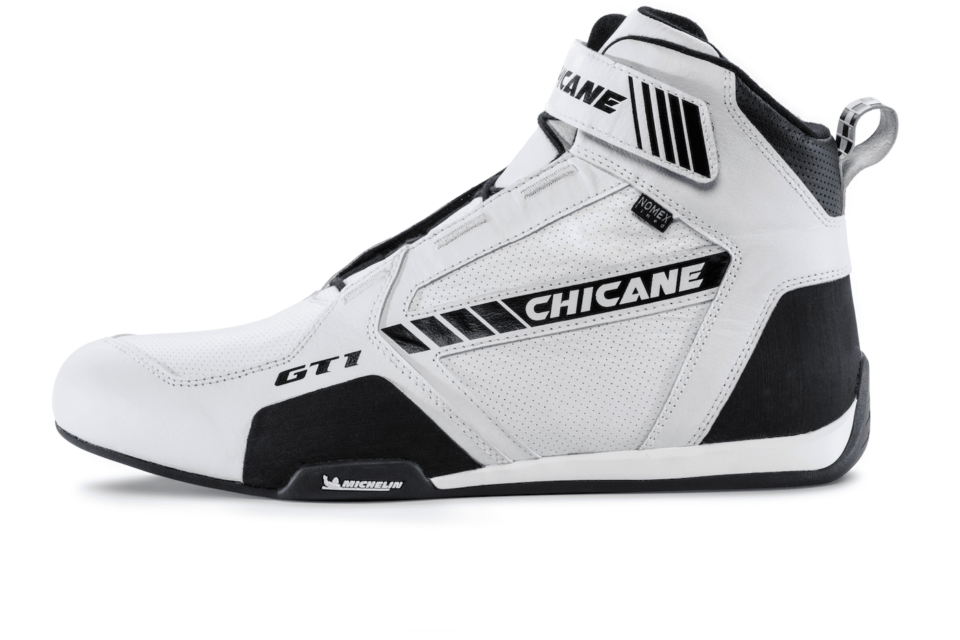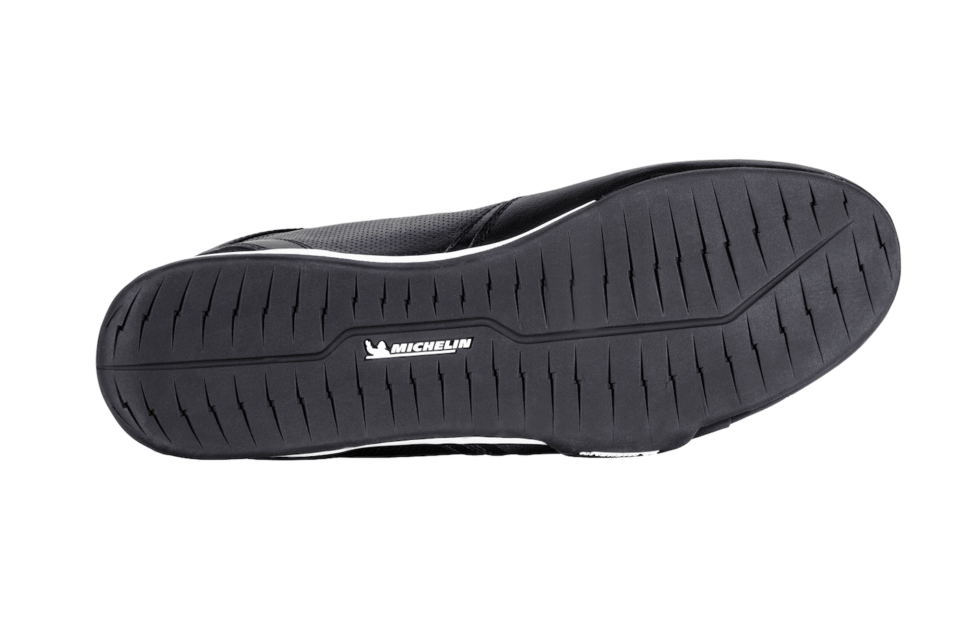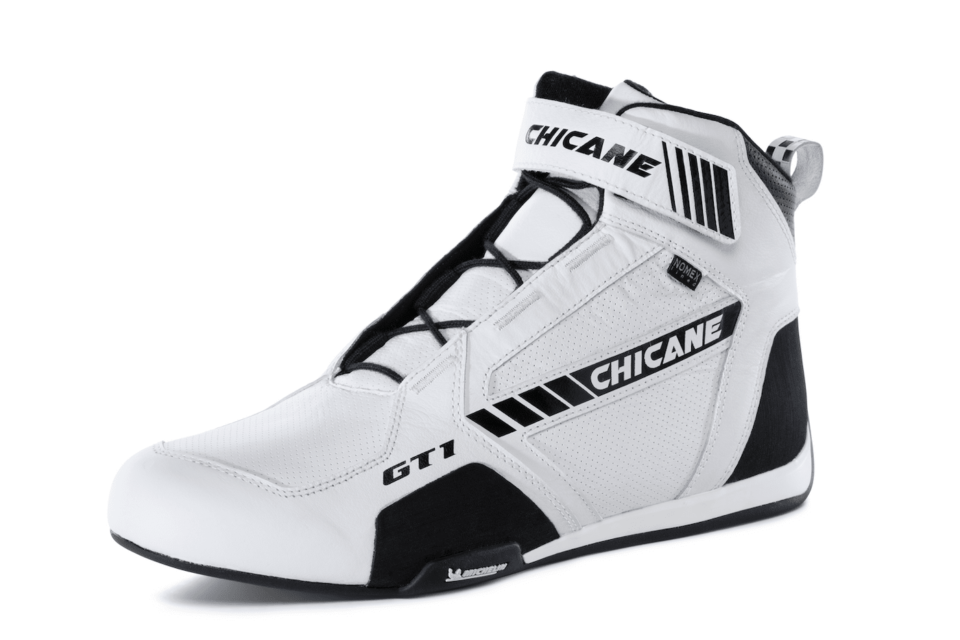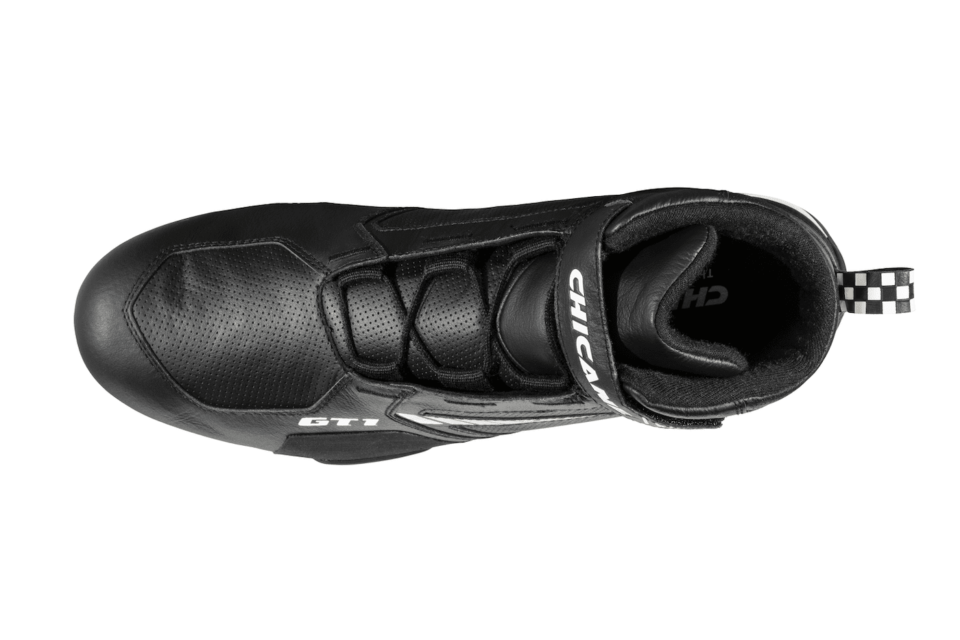 Over the course of a 12 or 24-hour race, fatigue is a major factor – particularly in the foot that presses the brake pedal. Shoes are typically made to be as thin as possible so the driver has a good feel for the sensitive throttle. But the brake pedal requires a lot more force.
"Marathon runners wear shoes with thick soles, because they need endurance," says Dylan. "In endurance motor racing, brakes can be hard to press and after a while you get a cramp in your calf or the ball of your foot starts to hurt."
He suggested adding thicker padding to the left shoe, under the ball of the foot, and tested it out on a simulated 24-hour race.
The difference was striking, giving the braking foot much better protection without sacrificing the 'sock-like' feel the throttle foot needs. Now the GT1 incorporates a subtle difference in thickness between the left and right foot.
"You don't notice it when you're just standing in the shoes, but it definitely helps with the feedback of the brake pedal and the endurance of your foot when you're driving," says Dylan.
The ultimate competitive edge
In a sport where everyone is looking for an edge, the right footwear can make all the difference. But Dylan's search for a competitive advantage doesn't end there.
He's developed something of a reputation as a sardine lover, thanks to his habit of eating them straight from the tin just before a race. His peers might find the sight comical, but Dylan swears by the effects.
"I eat a can of sardines almost every day. It's my go-to for all the nutrients I need and it's great – you don't have to cook it, you don't have to keep it cold."
Racing drivers need to stay in prime physical condition and muscle mass is key to enduring the G forces of high-speed cars. Dylan's physical fitness regime therefore includes weight training as well as cardio workouts, along with yoga to maintain flexibility.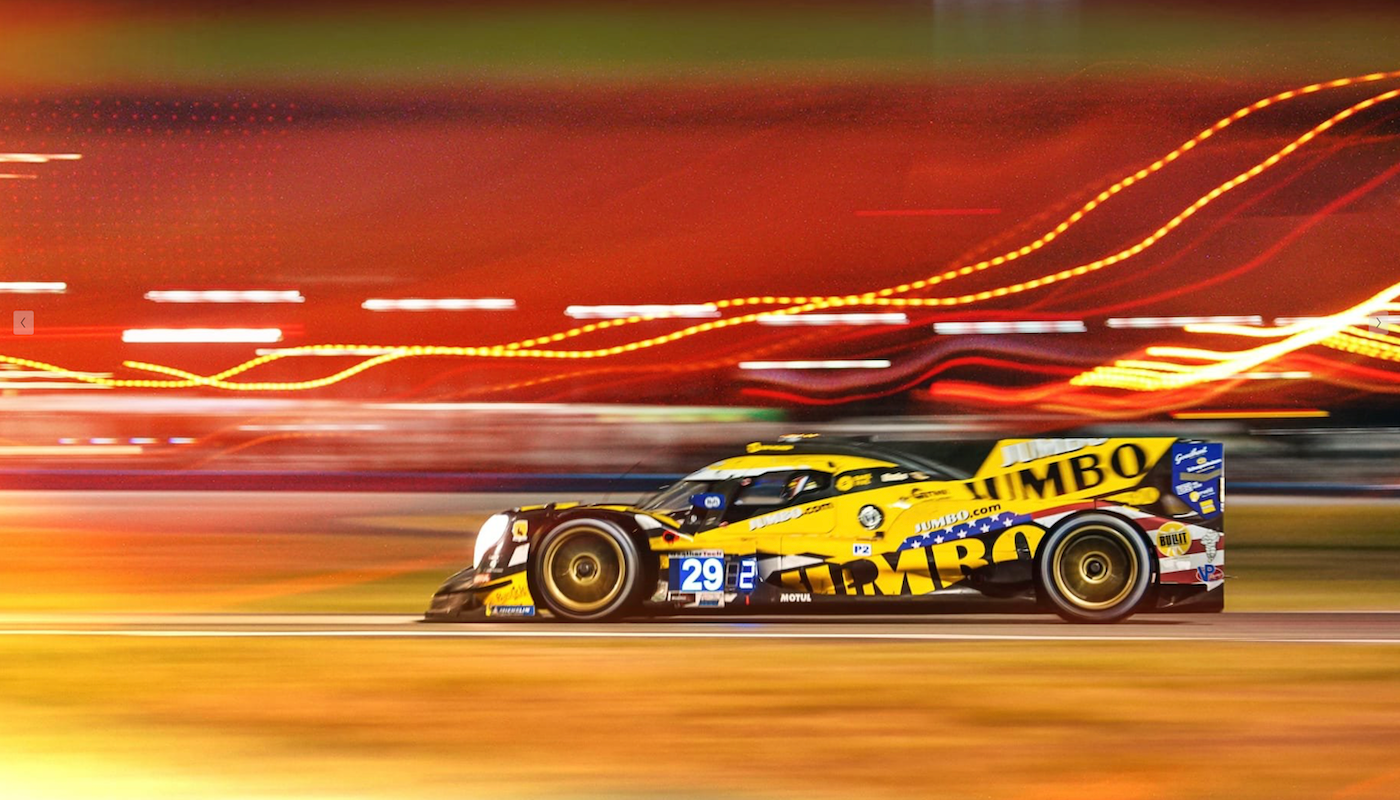 But the biggest edge, he believes, comes from meditation.
It's a practice he discovered through ultra-endurance athlete Rich Roll's podcast. Dylan dabbled a little initially, but really saw the difference when he developed a regular practice.
"You have to be physically fit to drive a race car, but I would say when it comes to endurance it's actually 75% mental," he explains. "You have to be on your game mentally as you approach the race weekend, staying calm in the car, keeping your heart rate low, not getting overworked."
We explored the topic of meditation in sport in a previous interview with Danny Donachie, former Medical Director of UK Premier League football club Everton. He explained how tapping into consciousness is helping elite performers break through barriers.
Dylan echoes that sentiment, explaining that the improvements he saw once he started regularly meditating far outweighed extra time in the gym.
"As soon as I started meditating, even for 10 minutes a day, my endurance in the car was just incredible. It opened up a door into something I'd never thought of."
"Driving a car would have been so much easier if I had meditated all this time."
"It's more than being motivated, having confidence or believing in yourself. It's getting in touch with your inner consciousness and you can see in brain scans that it's altering the brain waves."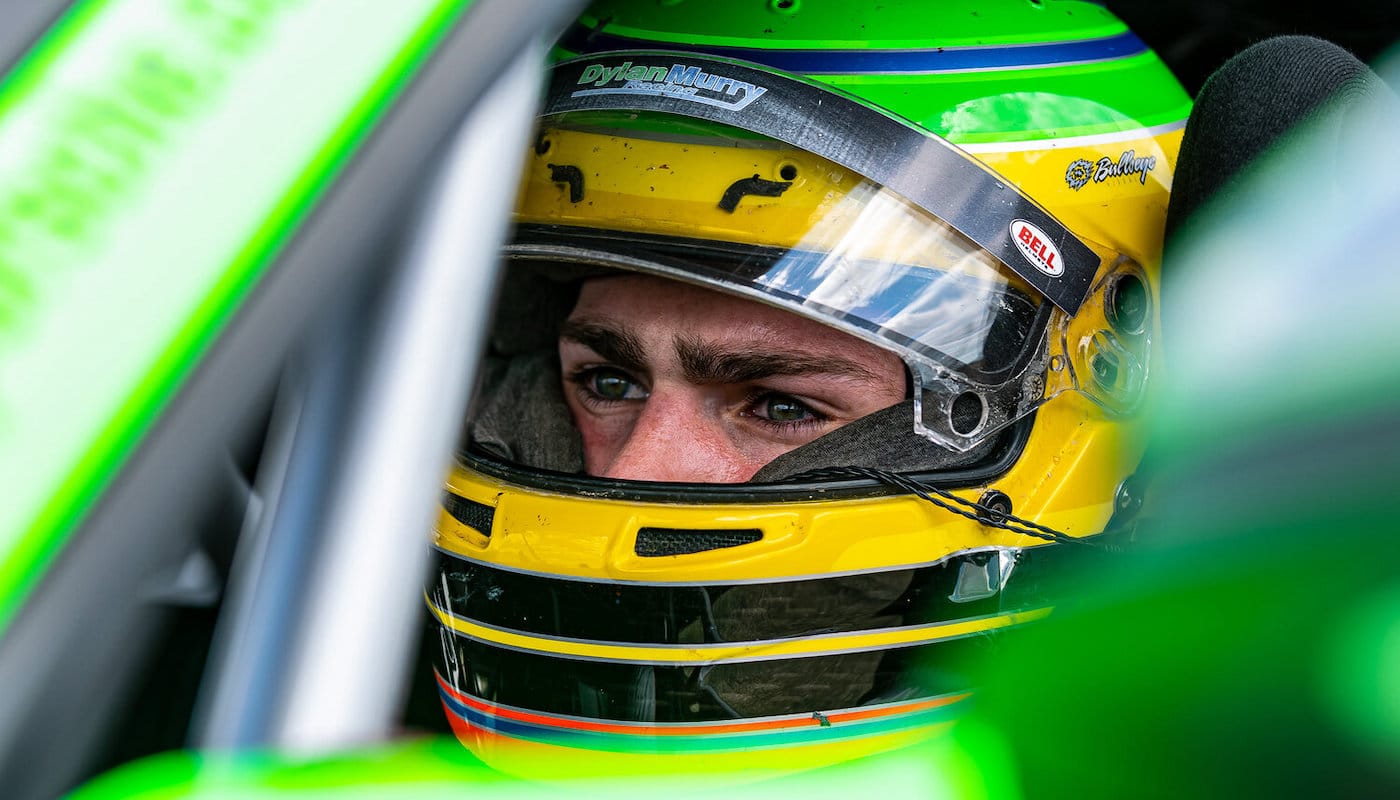 Embracing a new era
According to Dylan, only around 25% of drivers have embraced meditation practices, so he believes it's giving him a vital competitive advantage.
"Talking about it in an interview will give away the secret, but I want to help people!" he says. Although with Team Nederland on course to challenge for the LMP2 title in his first year with the team, the key to his success was unlikely to stay secret for long.
Motor racing was always in the DNA, but Dylan is already creating his own legacy. Between his input on Chicane's innovative racing shoes and his pioneering approach to race preparation, he's leading the way to a new era for the sport.
You can track his progress on Instagram, or visit Chicane's website for more on the GT1.