Places
10 iconic skate parks you have to visit (Part 1)
Skate parks come in all shapes and sizes. And with more skaters hitting the scene each year, the number of parks to choose from is becoming ever more plentiful.
The choice of terrain, facilities and obstacles may have skaters eating their hearts out, but there are still a handful of parks that stand out from the rest. This is where we come in.
In this quick run down, we outline 10 legendary skate parks you simply can't ignore.
However you skate, there's a park out there that's perfect for your style.
You just have to make the journey…
Skatehalle Berlin, Germany
We start our world tour in Germany, at Berlin's Skatehalle.
As the city's largest indoor park, there's plenty to get your teeth stuck into whatever kind of rider you are. We're talking impressive bowl and vert ramps, wallrides, manual pads and pyramids.
You can even venture to the outdoor section and challenge your skills on the 4305ft² bowl and tight-transitioned mini-ramp, fire hydrant and handrail.
Highlights
As well as boasting an impressive 8611ft² large street course made of concrete, Skatehalle Berlin is home to Europe's largest indoor vert ramp measuring 18m wide and 4.20m high.
Parc Central De Nou Barris Barcelona, Spain
A hub for skaters all over the world, we couldn't not feature at least one of Barcelona's coolest parks in our top 10.
Barcelona is the ultimate playground for skaters. With its thriving skate sub-culture and hundreds of streets and squares seemingly made for board tricks, you have to ask 'why bother with a skate park?'
It's true, with places like Port Forum available, there's no end of urban hotspots to challenge yourself on, both in and around the city. But for a different experience, you need to make time to visit the Parc Central De Nou Barris.
Scattered with banks, drops and gaps, you'll find it easy to work on your balance, mobility and technique here.
Highlights
Cruise around and find the wooden triangle gaps – that's if you're ready for a real challenge.
Venice Beach Skate park California, USA
This could be one of the most iconic skate parks in the world, renowned for its hipster vibes and skater lifestyle.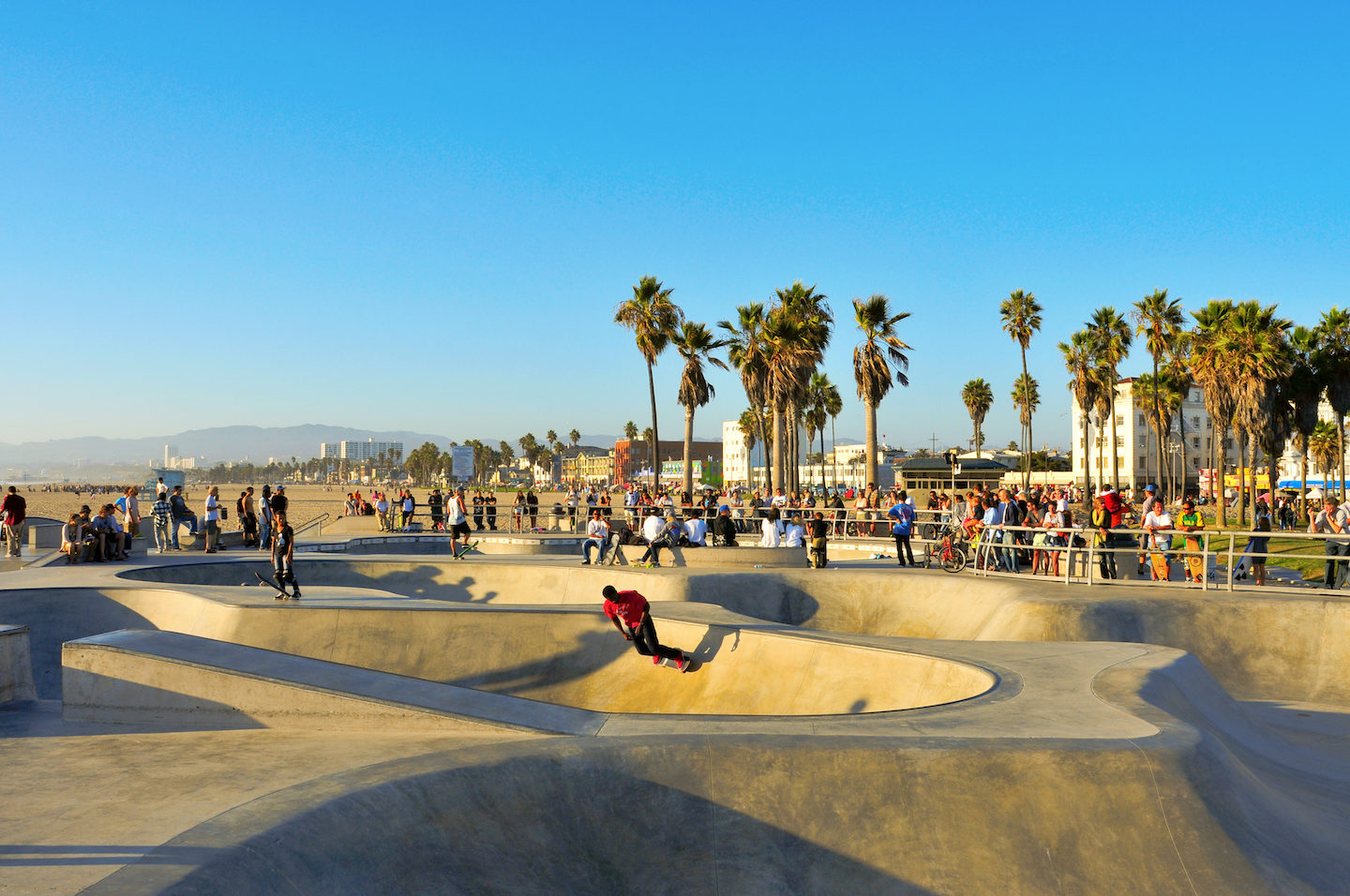 For the likes of Jay Adams, Venice Beach has been the go-to stomping ground since the 70s. In fact, it's often recognised as the birthplace of modern boarding. Located right on the seafront, time sure flies when riding this impressive 16,000ft² concrete street course.
Amongst the array of exciting street features, you'll also find an old school snake run, funbox hubba, and world-class pool you just have to find time to shred.
Highlights
What's not to love about this place? If it's not the unique location and surroundings that catch your eye, the two large pools that regularly draw in world class skaters will inspire you.
Rampworx Liverpool, United Kingdom
Our next stop finds us exploring one of Europe's largest indoor skate parks, found in the North West of England.
Rampworx is a monstrous 70,000ft²! It's a nirvana for skateboarders and BMXers everywhere. From a bowl and big air section to a soft landing area and good rhythm segment, there's more than enough to keep you occupied.
If you're looking to jump, grind and slide, head to the main hall where you can take on rails, ledges, fun boxes and flat banks. Or check out the bowl that just keeps giving; from 5 feet to 9 feet, there's something for every level of rider.
And then there's the 15,000ft² back room a haven for street skaters. With diverse terrain, this competition-worthy park is ideal for skaters of all abilities.   
Highlights
If you're looking to get a new trick on lock, head to Rampworx's unique foam pit which offers three incredible points of entry.
Le Bowl Skate Park Marseille, France
Deep bowls and a variation of vert ramps make Marseille's Le Bowl a must-skate when visiting France. The technical transfers and clean lines, capture the hearts of skaters who journey here from all over the globe.  
And it's not just the challenges of the course that make it a hotspot for Europe's greatest skaters. Adorned in vibrant artwork and jaw-dropping graffiti, the bowls and pipes make Le Bowl one of the world's most eye-catching parks too.
Highlights
Marseille has a significant role to play in the history of concrete skateboarding, so to ride on a little piece of history is the dream for many.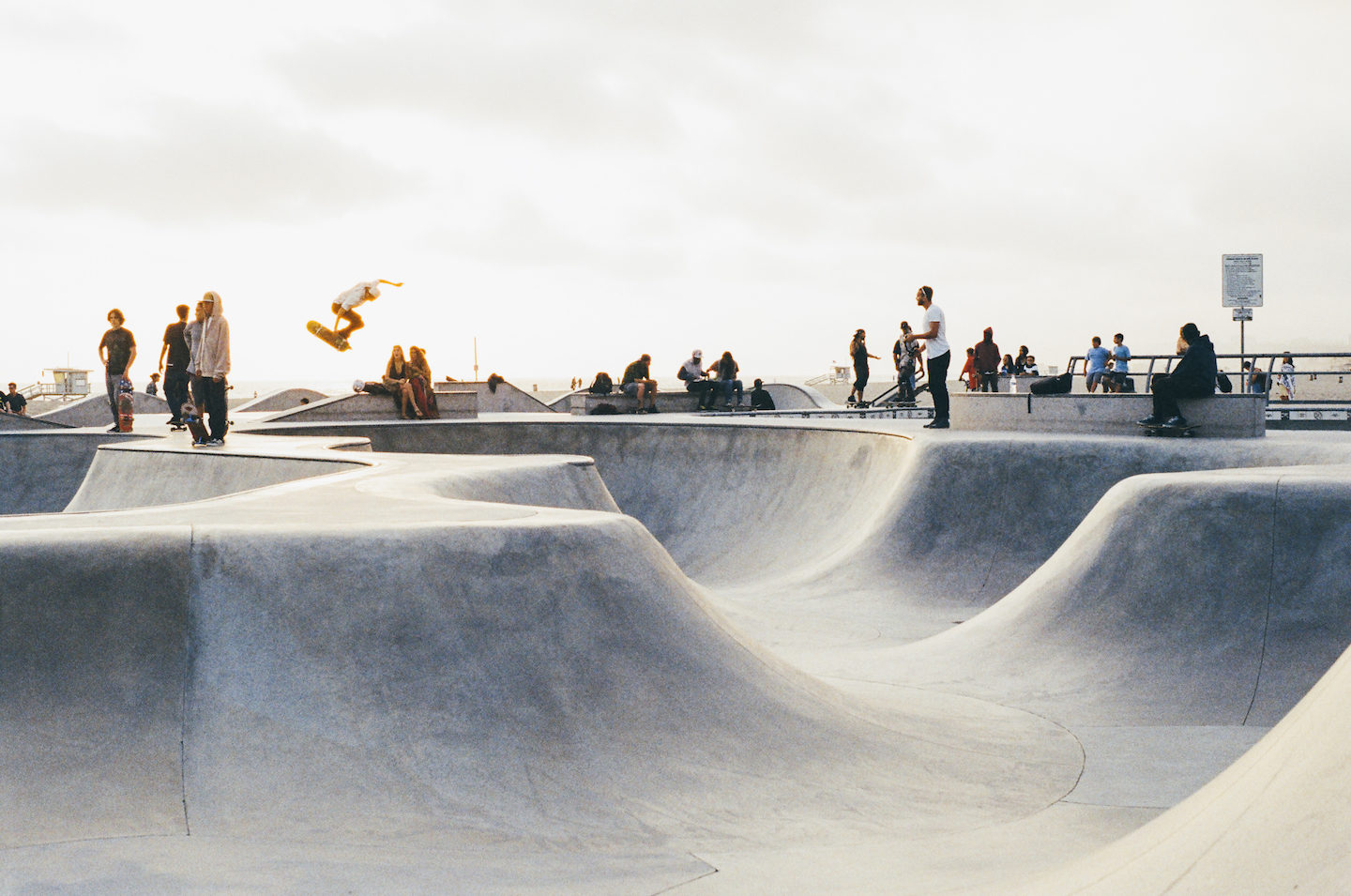 Conquer the world, one skate park at a time
There really is endless opportunity to challenge yourself and push your performance to new heights. With so many awesome skate parks out there, it's no wonder we couldn't fit all our favourites into one post.
So make sure you come back soon to check out our next top 5!
In the meantime, catch up with what skating great Chris Joslin has to say about his journey with boarding so far and his thoughts on the new etnies Marana…