People
Jake Welch: Made in the mountains
Jake Welch lives the life many people dream of—the life of a pro snowboarder.
Based in Brighton, Utah, he spends his time shredding as part of the RIDE team, featuring in a variety of brand videos and film projects. But it isn't all part of a grand plan. In true laid back style, Jake can't quite recall how his hobby turned into a career…
"I was just this super young kid that loved snowboarding and I never imagined it as a job or ever thought about being a 'pro'. I just loved snowboarding, so that's what I did."
Simple enough. And then his talent and 'insane style' was spotted. "One thing just led to another and all of a sudden there were sponsors and opportunities to travel, film and snowboard with the people that I looked up to and watched in movies for years growing up."
READ MORE:
MADE IN THE MOUNTAINS
It sounds serendipitous. It's as if Jake's destiny was written in the stars (or carved in the snow). He remembers the first day he discovered the sport. "It was at my local Brighton resort. My childhood best friend and his Dad took me with them and taught me."
It was love at first ride, but getting the knack took a little longer. "I just remember catching my edge over and over at the beginning, but weirdly having the best time," Jake reminisces. "As the day progressed, I got the hang of it and that was that. I was hooked. I went home that day and asked for a snowboard for Christmas…
…I never looked back."
Watch Real Snow: Jake Welch
Jake's hunger as a young snowboarder pushed him to his limits and he admits to making some questionable decisions as a young dude on the slopes. "I had a few years of injuries early on in my career that were super frustrating. I look back now and think about those years. The older and wiser 'me' would never do some of the things I tried back then. But I guess that's how you learn."
He's travelled far and wide in pursuit of new challenges and environments, and has discovered a world far beyond his local resort of Brighton…
"I remember going to Argentina for the first time thinking it was so crazy. It was like July or August when we went so we came from the summer heat of Utah one day, to riding chest-deep powder and lapping the most insane resort ever the next."
But he still rates his home turf.
"Brighton is number one for sure. It's probably because I grew up there and know it so well that it's just home for me. Laax in Switzerland is also super fun to ride, and Sonnenkopf in Austria is also up there—I've never seen a zone that has so many jumps in one tiny area."
Let's be honest, as long as this guy is snowboarding, he's happy. But while his work sees him ride everything from urban rails to snow parks and deep powder, he admits to he's got his favourite. "They're all different. I really enjoy both sides of snowboarding, the urban side and the backcountry, but I'm finding myself more drawn towards the back country."
"There's nothing quite like riding powder."
As well as the obvious adrenaline kicks that comes with of snowboarding, Jake nods to a meditative side to the sport. The mountains makes for an epic office to work from everyday, even for someone who grew up surrounded by snowy peaks.
"My time in the mountains is really important for many reasons. They're a place where I feel I can escape and get away from everything and disconnect from the rest of the world. It's where I find my happy place."
THE FEAR FACTOR
Jake has an unmistakably fatalistic approach to his career and future, describing a good day in the office as "going out snowboarding with my friends, having a good time", adding that he will "hopefully get a couple of shots if we're filming." His older, wiser head also kicks in after a short pause: "Then return home without any injuries."
Injuries are never far from his mind, and he still admits to feeling scared sometimes. "Usually if I'm hitting a big jump or rail for the first time I'll get those nervous butterflies in my stomach when I hit it. After that first go it's usually way more mellow."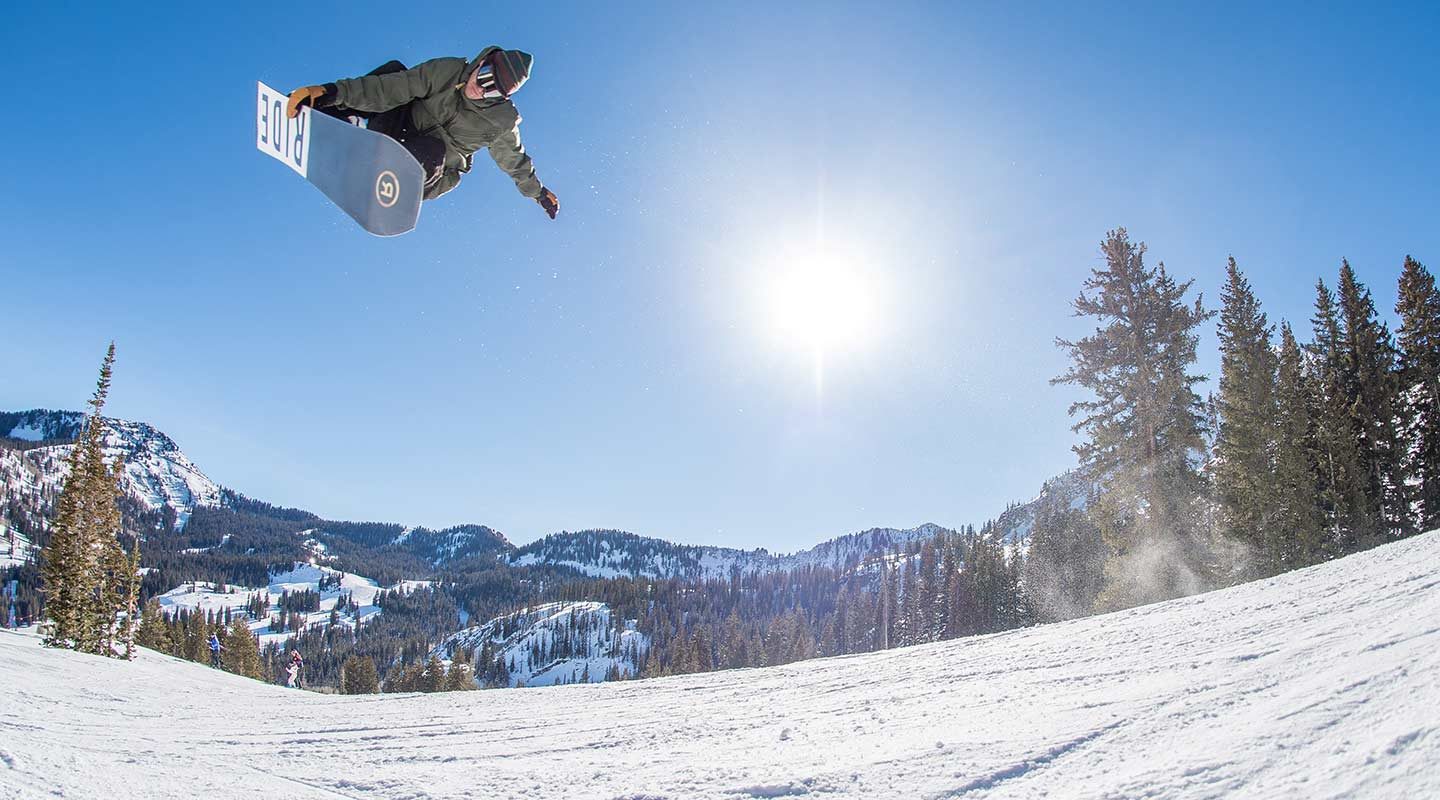 Feeling the fear has its uses for any rider who wants to reach the higher echelons of the sport. It stops complacency, particularly in a high-risk gambol like snowboarding, which Jake says is "evolving like crazy" at the moment.
"The kids are getting younger and the snowboarding is getting more and more insane."
"I remember thinking that all four 900s being done in a contest run was an unreal thing to pull off and that it couldn't get much crazier than that. Now kids are doing a few triple corks in a single run and might not even place. It's mind blowing."
As Jake heads off with RIDE Snowboards to do some more filming, he remains modest. "Really, the goal is to snowboard as much as possible and learn more about the mountains." It's all in the adventure.
READ MORE: