People
A TRAIL RUNNING SHOE FOR THE "NASTIEST" TERRAIN: LIZ CANTY INTRODUCES SPEEDLAND'S SL:HSV
Liz Canty, trail runner and ultramarathon athlete, is no stranger to a challenge. Despite having only made her entrance to the sport in 2015, she has a number of impressive titles under her belt and continues to make bold strides in the world of trail running.
In her first ever race – an unofficial 50-mile run in Alabama – Liz smashed the record with an impressive time of 5 hours 40 minutes. Over the next 3 years, she made it onto 32 out of 38 podiums.
"I'm not fast, but I can suffer," Liz once said in an interview with Trail Runner Magazine. "I can be unhappy for a really long time."
Something many trail runners can relate to.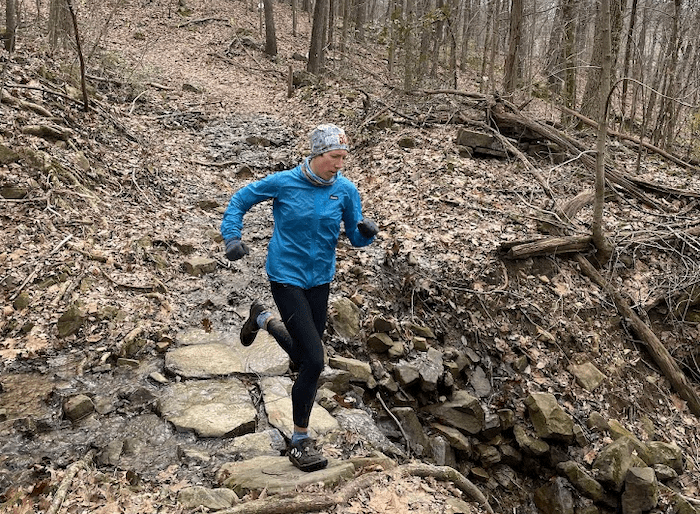 And that's one of the reasons we're eager to know more about the trail running shoe Liz has been working on with Dave Dombrow and Kevin Fallon, the minds behind Speedland.
Liz believes runners should have complete confidence in their running gear and equipment.
"Quality equipment allows a new or seasoned runner the ability to focus only on their run, their breath, and their surroundings. Lacklustre equipment can lead to failures, trips, slips, falls, injuries, chafing (the worst!), and can take away from the running experience."
As someone who often comes up against the wet, slick and slimy technical terrain the Southeastern United States is famous for, she knows all too well how important solid running gear is to performance. So we caught up with Liz to find out how her needs influenced the design of Speedland's new SL:HSV.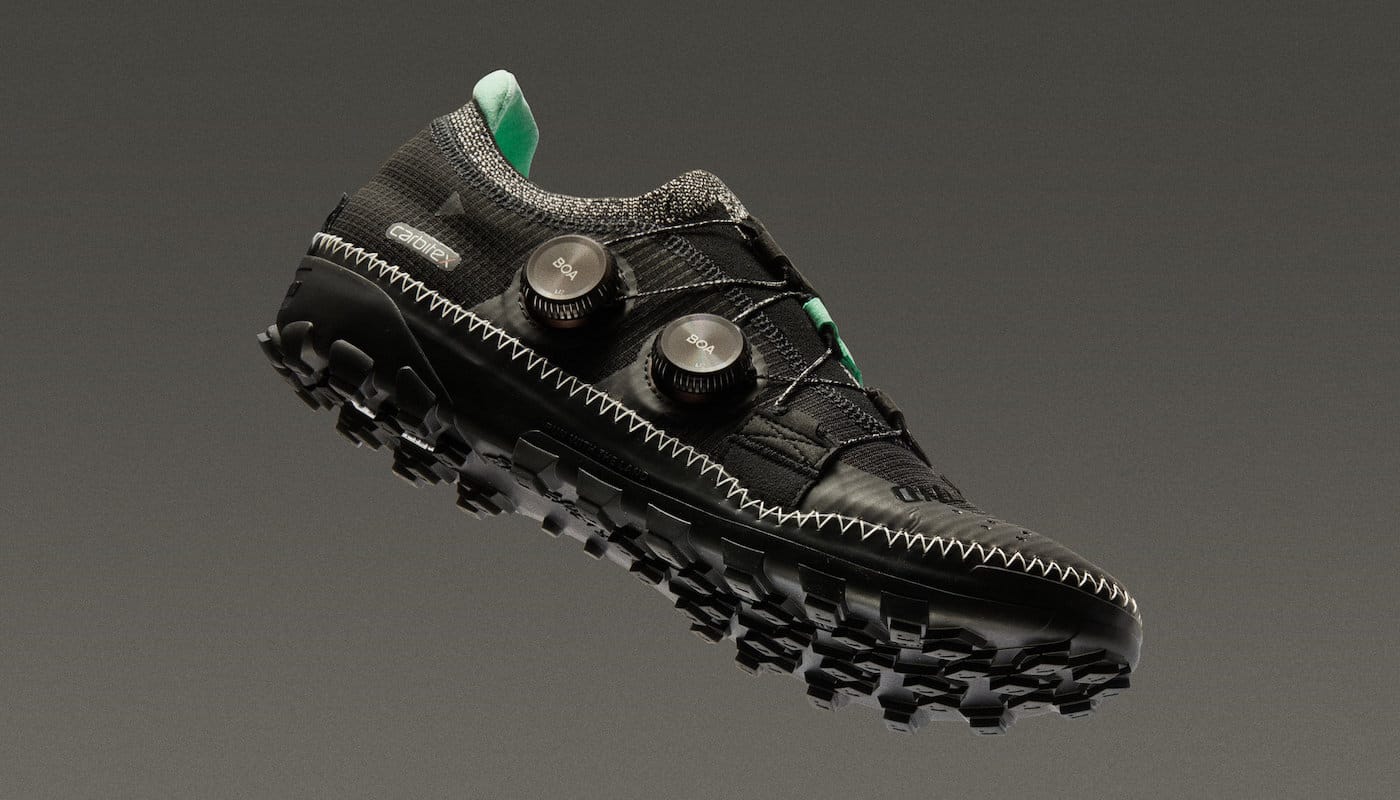 DIFFERENT BY DESIGN
Many trail running shoes cater to dry, dusty and rocky terrain, but don't quite cut it for athletes tackling wet and slippy environments.
The SL:HSV is different.
Liz was asked to introduce Speedland to the complexity of trail running in different climates and over different terrains. As well as voicing her concerns to the designers about shoes already on the market, she took them on a tour to see what an average training day looks like in the Southeast.
Using this insight, Speedland were able to create a shoe Liz believes "is specifically made for the nastiest terrain, but will perform well everywhere".
So what does Liz need from a shoe, and how does the SL:HSV deliver?
1. A reliable outsole
The Southeast is renowned for its slippery, muddy conditions. To combat these while still enabling top performance, Liz believes a shoe needs to offer reliable grip and the ability to shed mud.
"You need amazing grip in the outsole … there is nothing more slippery than a wet limestone slab on a rainy day. The shoe also needs to shed mud – you will encounter a lot. The MICHELIN rubber takes care of that."
The SL:HSV features the OCX 3 outsole, MICHELIN's stickiest compound, which is perfect for even the wettest conditions. This is a resilient and reliable sole that enables you to penetrate and create friction with the ground – providing traction across all surfaces, and especially over wet and rocky terrain.
But don't be deterred from trying this shoe if your usual trails aren't so wet. Even in softer environments, the outsole provides comfort and grip so you can focus all of your energy into your performance.
2. A secure upper
Heading off the beaten track can mean unpredictable terrain, especially in Liz's stomping grounds of the Southeast.
"There is a lot more undergrowth, vines, burrs and briars that can destroy a shoe and rip laces," she says. "But I have yet to have the Dyneema fabric fail."
The Dyneema fabric featured in the SL:HSV's knit collar and moccasin stitch has been recognised as the world's strongest fibre. Engineered to provide high strength in the most testing environments and benefiting from both waterproof and breathable properties, this technology is a strong and durable addition to the Speedland shoe.
The fabric also increases the shoe's resilience against abrasions, allowing the SL:HSV to maintain its integrity across all terrains.
Another significant feature of the shoe's upper is the PerformFit Wrap powered by the BOA Li2 Fit System, which replaces traditional laces. Instead, the shoe features two micro-adjustable dials that work together with superior precision to control the tension no matter your foot type.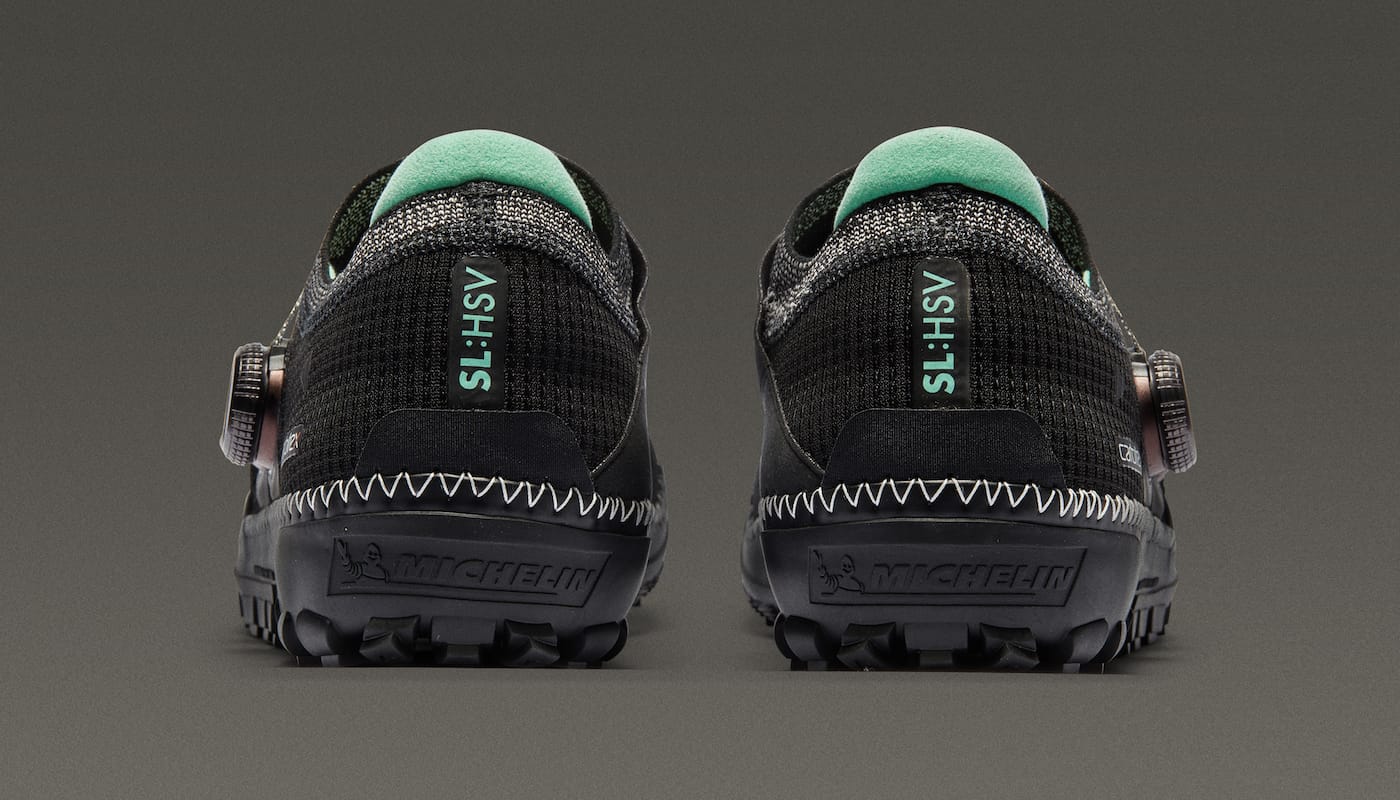 3. Advanced breathability and drainage
You don't have to be training or competing in conditions as severe as the Southeast to need reliable breathability and drainage. Even in warm, dry environments, a trail running shoe should be able to expel excess sweat and give your feet a chance to breathe.
Despite utilising the thicker Dyneema fabric, which helps avoid abrasions, the breathable mesh doesn't retain water and avoids suffocating your feet during runs.
Another benefit of MICHELIN's OCX 3 web outsole is the ability to customise it to fit your unique needs. Inspired by mountain bike tires, the outsole uses cuttable block technology which allows the owner to trim the top lug by up to 3mm if they are taking on trails in super dry climates.
There is also the option to trim the arch area for drainage if you need more than the shoe already provides.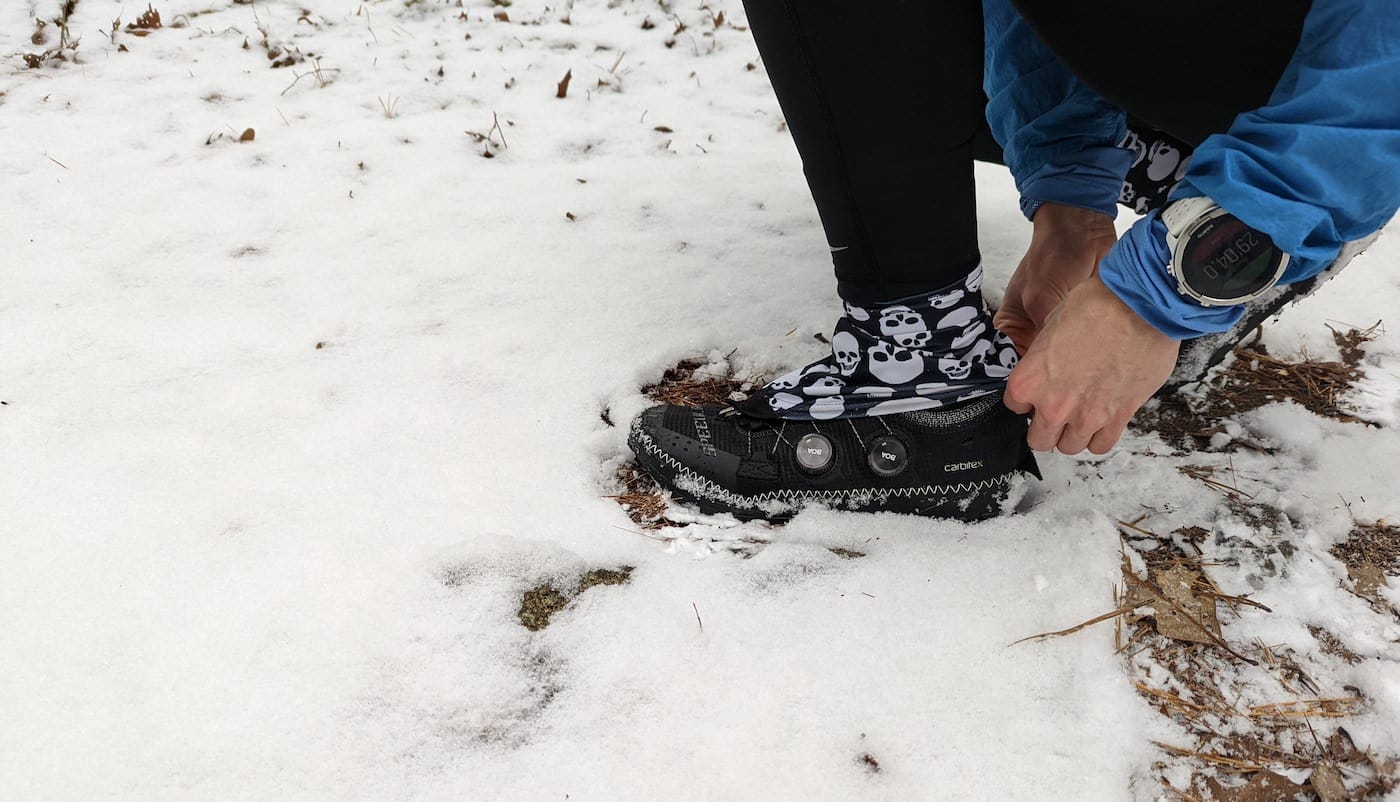 A SHOE FIT FOR ANY TERRAIN
By combining these technologies, Speedland (and Liz) have created a trail running shoe ideal for the potentially "nasty" terrain of the Southeastern United States.
But thanks to its adaptability and the ability to customise the outsole, trail runners everywhere will find the SL:HSV helps them achieve peak performance.
Visit Speedland to find out more about the SL:HSV.