Performance
Secrets of the Sole: our design process laid bare
We care about giving people a better way forward. 
That's why we've dedicated over 130 years of restless innovation to answering consumer needs. And what started with tires, naturally developed into designing high-performance soles. 
Aside from the years of Michelin knowledge and innovation, we've strengthened our corner with experts in science and grip.
Trond Sonnergreen – Director of Product and Innovation for JV International (our strategic partner in developing technical soles) is in charge of the team responsible for the unique design concepts on every Michelin sole. 
Here he digs a little deeper into our design process…
IMPLEMENTING INNOVATION
With a background in research and development, Trond is no stranger to implementing innovation at every phase of the product design process. 
His role is split into two main functions.
First, he's responsible for understanding customer needs, so those insights can fuel ideas for effective new product features and attributes.
"Together with our customers, we can create technical and innovative soles for new footwear collections."
Trond and his team communicate daily with consumers, retailers, designers and material developers all over the world to find out exactly what they're looking for.
They often lead development discussions with each footwear brand, pitching ideas and applying their deep knowledge to solve consumer problems. Although on some occasions, the brand will approach them directly with a specific request to develop the design and the technology they require. 
Either way, the team hones their expertise for each client, and each performance-enhancing sole request, designing a solution that ticks all the boxes for brands and consumers alike. 
The second, equally important, aspect of Trond's role is consistently staying two steps ahead of other industry leaders.
Surrounded by a passionate team of designers, who are all hungry to develop new "technical stories and concepts", Trond is always on the hunt for new materials, suppliers and exciting collabs. 
"New and existing relationships are the key to innovation. In order to design a sole concept, we need a clear idea of construction. We exploit our bank of knowledge to create a shoe that's a precise fit for purpose."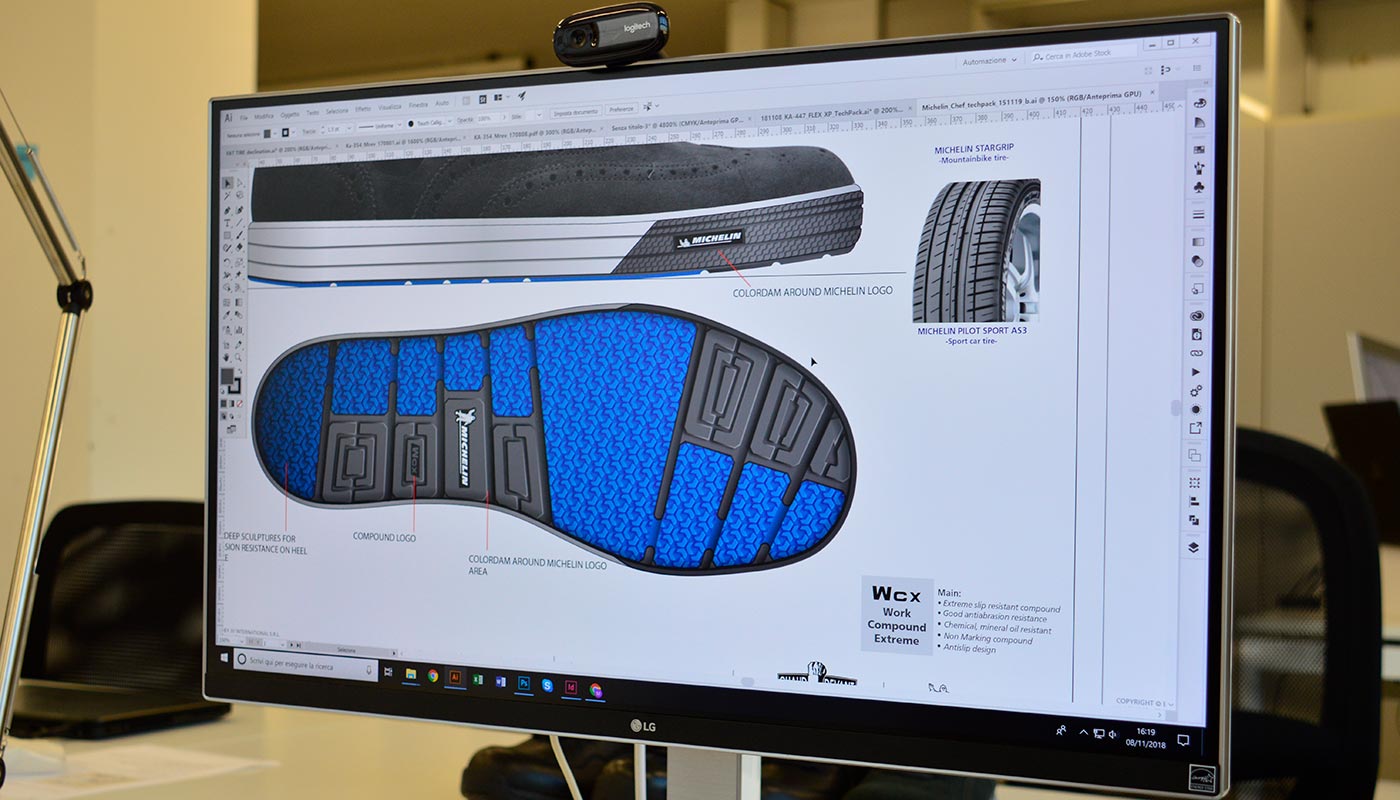 THE CREATIVE DESIGN PROCESS
Once clear consumer 'needs and wants' are defined and agreed, the project framework is established and the design stage initiated.
What most people probably won't realise, however, is that it all starts by hand.
As Trond enthuses…
"Sketches, sketches and more sketches - one after another and all beautifully drawn by hand."
He goes on to explain that: "After the sketches become a lot more detailed and technical, we can then start to develop moulds in aluminium or steel." 
The sole is really starting to take shape at this point. 
But this stage of development is subject to continual refinement. 
"We have to think on our feet all the time and get creative. It's often turbulent, but we adapt quickly to whatever is thrown at us. It's all part of the process to ensure we nail our high-performing soles," he states.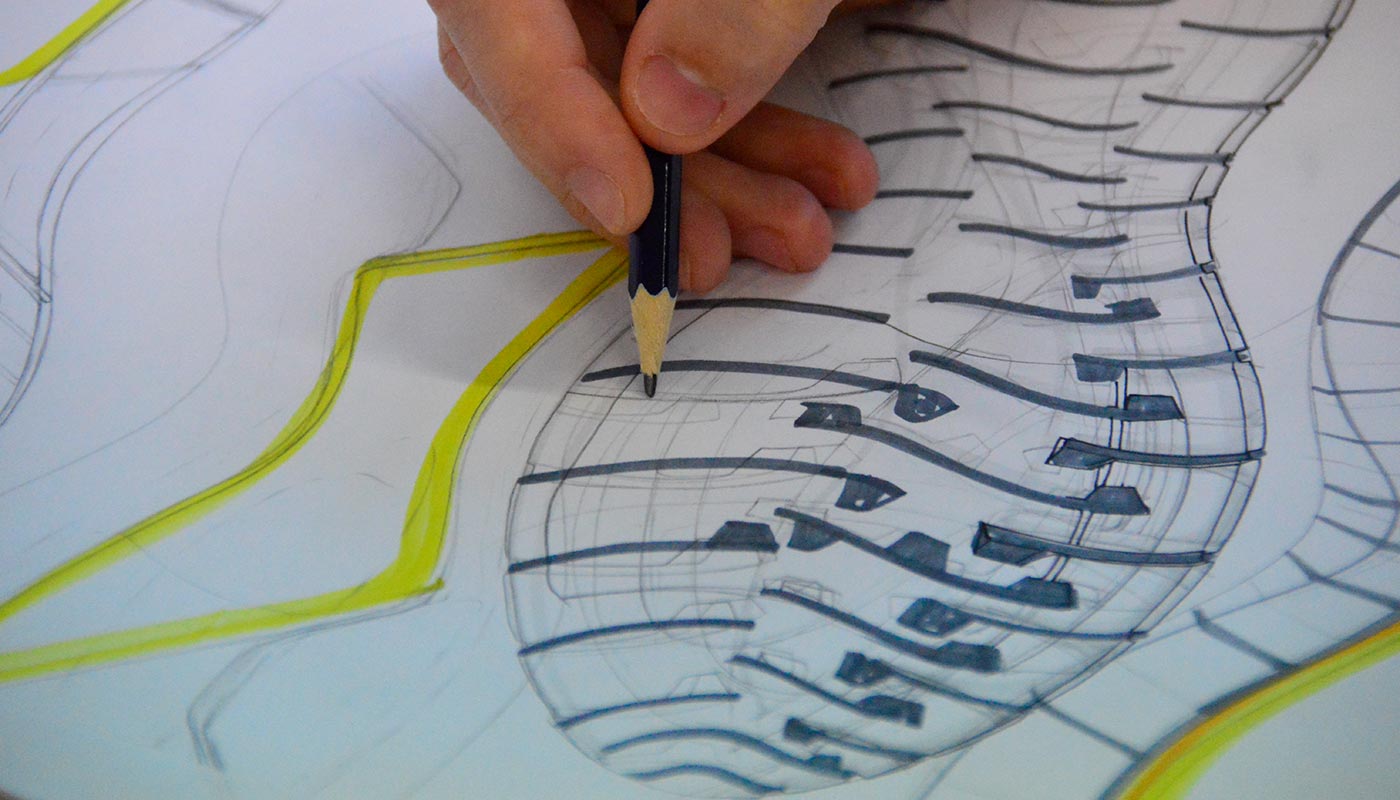 Following several rounds of sketches, his army of designers has to weigh up all of the different factors that could impact performance. For example, cushioning and flexibility are necessary elements, but will change the structure of the sole completely. 
"When you design a sole, you need to consider the whole shoe and its structure. We work closely with the shoemaker to understand the key function of the shoe. And as modern sole-units contain different materials, we'll analyse both the economical and functional aspects as part of the development process."
"The shoe and the sole cannot be seen as independent elements, it is the end result that counts."
Interested in our science? Read more about 'tribology', the science of grip here. 
Once the sole has been fully formed, it's time for testing. 
"After the prototypes have been put together, the sole is then subject to rigorous testing," reveals Trond.
Adhering to countless regional industry standards is just half the battle. "Though these standards are important, the real performance of a shoe cannot be measured only with laboratory testing. Testing on the field is equally important," he explains. 
The shoe is literally put through its paces. Though we can't reveal all of our trade secrets, we can divulge that we have a purpose-built adherence testing machine, which is used in the development of both tires and soles.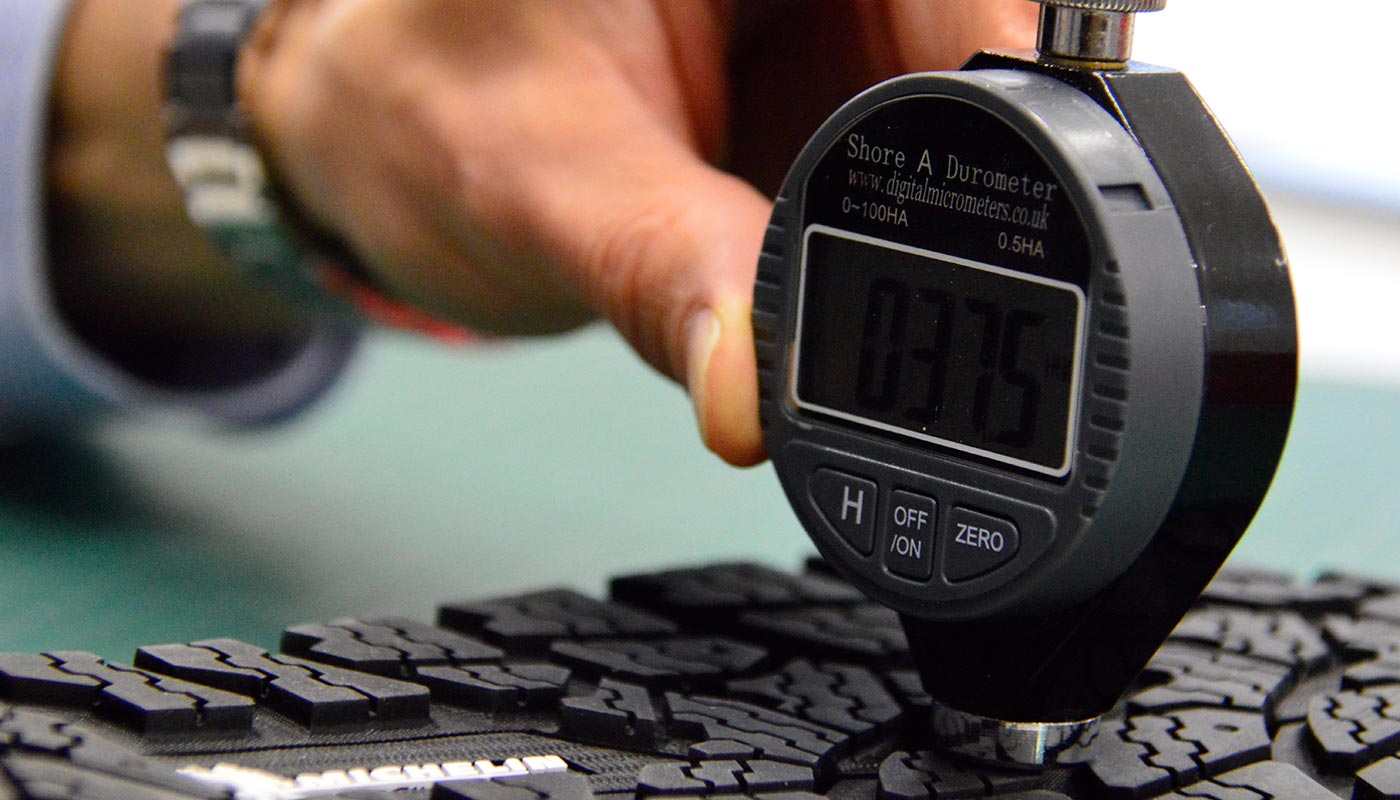 HOW TREAD CHANGES EVERYTHING
Let's talk about one of the most important elements of sole design, tread. 
While our tires are designed for travelling in a relatively linear fashion, human movement is a different story. 
"Because movement of the body, legs and feet is so diverse, we need to feel confident across the whole sole." 
"This is where tread design, multiple compounds, and working with different shoe structures all play an important role," he says.
"Every shoe and every activity needs a unique tread design, meaning each technical sole has a special function."
Take a hiking boot for example, the heel can be used for braking when walking downhill and the forefront used as traction as you propel yourself along.
"The arch on this type of shoe has to protect the foot and provide grip on large stones or slippery roots," Trond explains. "While hiking and trail-running share similar terrain, the exercise is completely different, which changes the whole design of the shoe."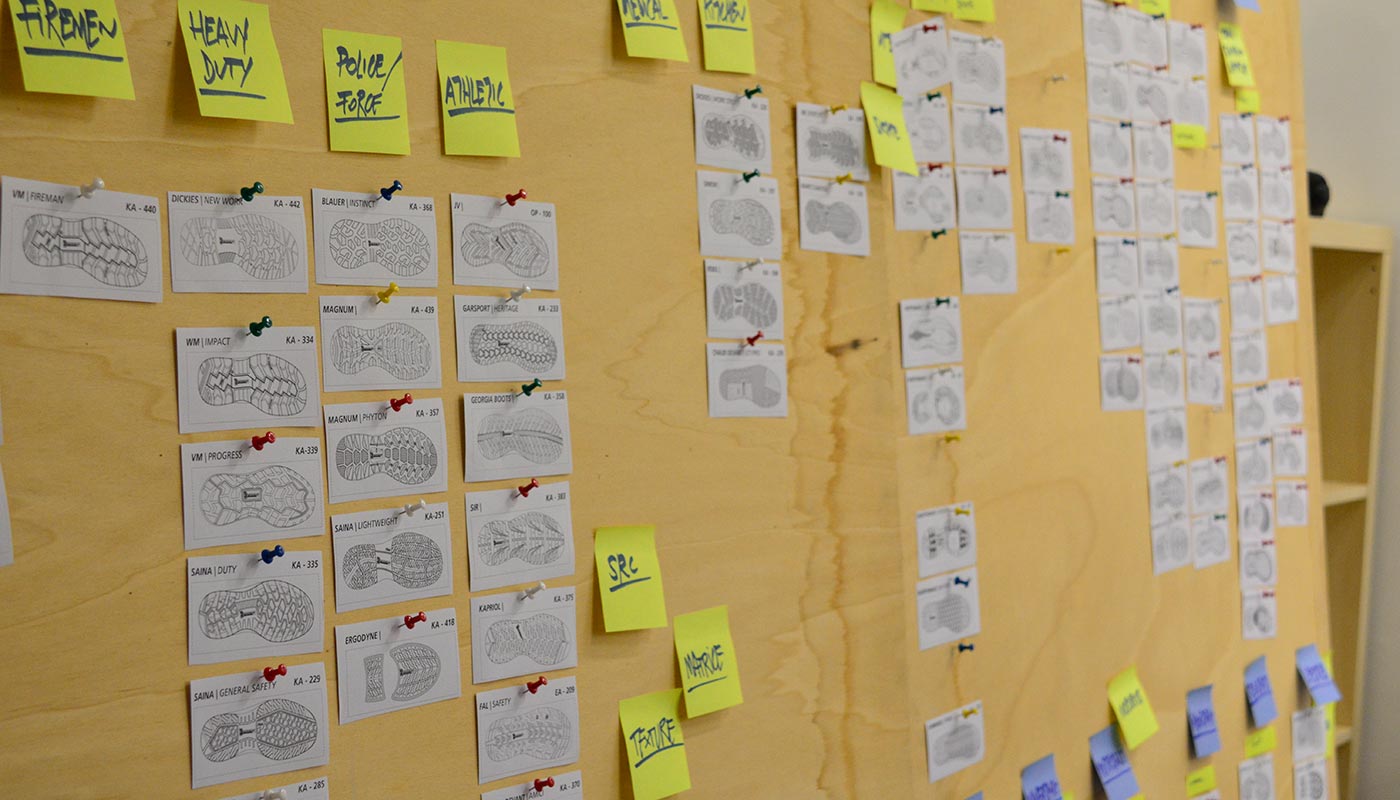 WHERE COMPOUNDS CROSSOVER
We find inspiration everywhere. 
Sometimes our designers use their pre-existing knowledge of tire compounds and directly transfer it over to the design of new soles. This is especially true in MTB tires and soles. 
And even though some compounds are inspired by existing tires, Trond emphasises the importance of understanding human movement in developing a new sole.
"Although some sole treads are inspired by the tire design, they're made for different functions. Most of the sole compounds are specifically designed for their unique function." 
Our long history in the science of grip is why we're leaders in innovation. And that expertise is well documented in our 'Technical Design Manual' – a project that started in 2013. 
"After a sole is successfully tested, we add tools and design knowledge to the manual so we can keep developing and building on that knowledge next time," he concludes. 
The manual is a living document. It helps enhance and evolve our pre-existing knowledge, so we can continue to create innovative products that facilitate better performance for the wearer and a range of soles that meet different consumer needs. 
We're always fuelling our desire to innovate. 
After all, it's in our DNA.
READ MORE: