People
TAKING IT TO THE TOP: THE BROTHERS ON A MISSION TO CLIMB THE WORLD'S HIGHEST POINTS
Highpointing takes hiking and climbing to the next level. It's a sport with a simple premise – reach the summit of any given area, whether that's a country, a state, or a continent.
It doesn't really matter how you get there. You can walk, cycle, even drive. But more often than not, you're going to have to climb.
For Branndon and Greg Bargo, only the most challenging routes will do. The brothers have turned their passion for hiking and climbing into a mission to become the first to reach the summit of every country in the world.
But that's for the future. For now, they host and produce a TV show that's taking them to the top of every US state, accompanied by speed hikers, mountain climbers and astronauts, and they're inspiring others to take up the challenge wherever they are.
"LET'S DO SOMETHING NO ONE'S EVER DONE"
The brothers didn't grow up as climbers. Hailing from Texas, American football and rugby were their sports. But they were always looking for new adventures, so when Branndon suggested moving to Utah to attempt to break into the Olympic skeleton team, Greg didn't hesitate.
That shot at glory ultimately proved to be "naïve". "We realised you don't just join a team and then two years later make the Olympics," says Branndon. But while they were living in this new climate, the pair discovered mountain climbing as a way to stay in shape. They took courses, developed their skills, and started taking it more and more seriously.
Then came the first big challenge.
"We had both said: Let's do something that no one's ever done," Greg recalls.
So they decided to climb Denali. But with a twist.
At 20,310 feet (6,190 metres), it's the highest point in Alaska and in North America. After reaching the summit, the Bargo brothers went on to cycle 4,000 miles to Mexico with no support team, braving some shark swimming along the way for good measure!
That expedition ignited a passion for highpointing.
The 'rules' of the sport are fairly loose, and while it mainly attracts keen hikers and mountain climbers, if you can drive, cycle or take a train to a high point, it counts.
But the Bargos like a challenge. If there's an easy path and a difficult path, they'll take the trickier one every time.
They soon turned their newfound passion into a career, using everything they'd learned about mountain climbing to guide others, and eventually created the TV show.
BECOMING THE HIGHPOINTERS
The Bargos self-produced a documentary about that first big expedition – The Summit to Sea Expedition – and that experience paved the way for the shows to come. Branndon had studied broadcast journalism and they both worked on various shows over the years. They learned the ropes by hanging off cliffs behind the cameras and occasionally being invited in front of them to explain outdoor pursuits like canoeing and climbing.
Eventually, their passions collided with the idea for their own adventure show – The Highpointers.
They would hike or climb to the high point of all 50 US states – one per episode – exploring the food and culture of each state along the way.
"More people have climbed Everest than have climbed all 50 US high points," says Branndon. "There aren't many who have done it, but there's a huge, growing community of highpointers."
Read more: Why do people climb?
And the Bargos wouldn't be doing it alone. Each episode would feature a guest from the state, who'd tell their own story as well as join the Bargos for the trip to the high point.
In the first season, they climbed with former Navy SEAL Team 6 member and instructor Don Mann, as well as legendary ultra runner Marshall Ulrich.
And when they visited their home state of Texas, they were treated to a tour of the Johnson Space Center before hiking to the top of Guadalupe Peak with astronaut Scott Parazynski – the only person to have both gone to space and reached the summit of Mount Everest.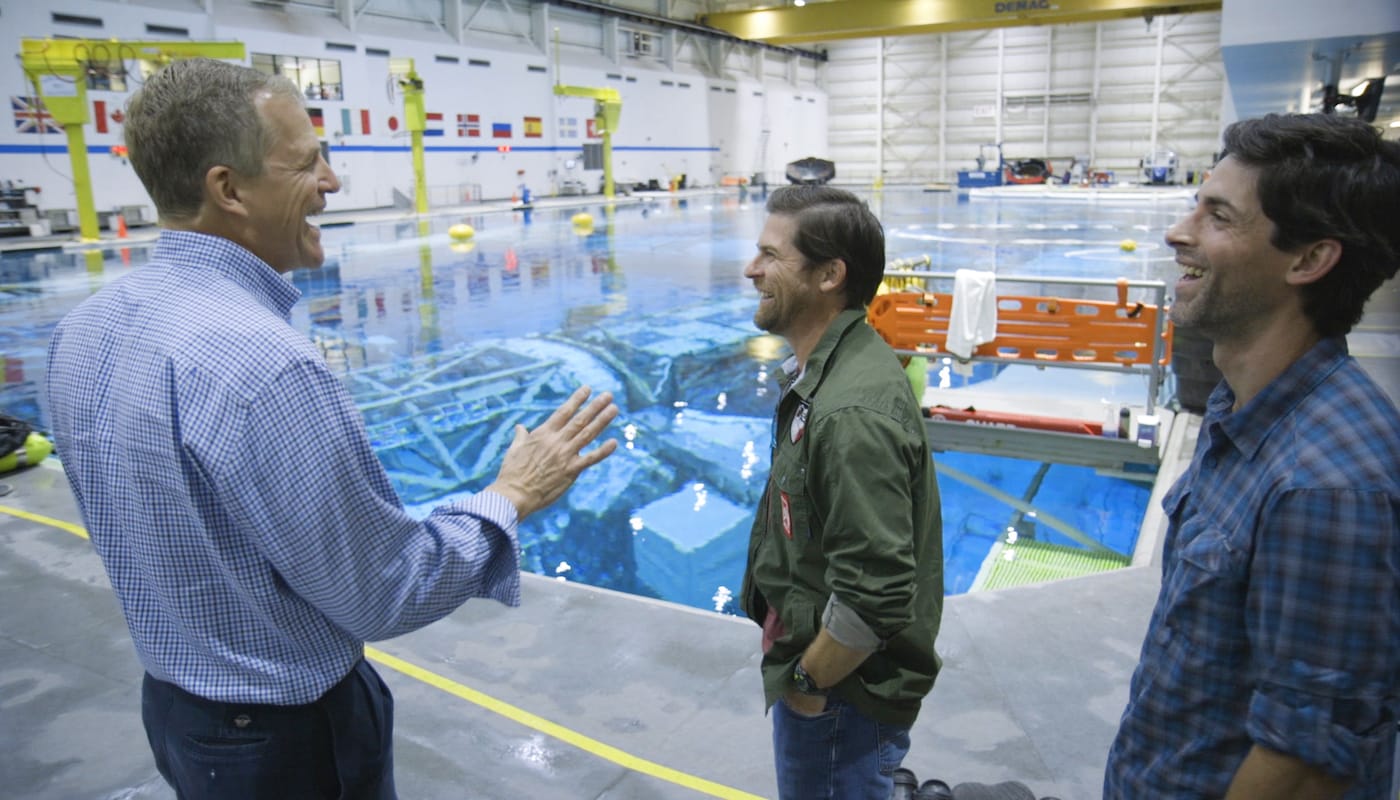 For the Bargos, these guests are the highlight of the show.
With the second season on the way, they're particularly looking forward to meeting a record-breaking powerlifter ("he's a big man, getting up and down the mountain is going to be challenging for him"), as well as Jennifer Pharr Davis – a speed hiker who once held the record for completing the gruelling Appalachian Trail in the fastest time.
KEEP IT LIGHT
Ultimately, Branndon and Greg hope the show inspires others to take up highpointing. After all, getting started can be pretty simple. Denali might be out of the immediate reach of most hikers, but in some areas the highest point is surprisingly accessible.
The summit of Delaware, for example, is just 448 feet above sea level. In Florida, the high point is 345 feet.
Many highpointers begin at a more manageable county level, and this approach is particularly popular in the UK, where 48 counties in England and 22 in Wales provide plenty of options. Scotland tends to be a little more challenging.
The right equipment is, of course, critical, and the Bargos dedicate a section of each show to assessing the gear they need for the hike or climb. They say the key is to keep it light – taking only what you need for that specific trip.
"Being light and fast is best, but you need to know your equipment. Really think through each piece so you're not taking anything 'just because' or 'just in case' – that's a sign you're not thinking things through," says Branndon.
Greg, who serves as the logistics coordinator on the show and makes sure they are well prepared for every journey, is a trail runner and ultra runner, so he's particularly aware of the need for footwear tailored to the terrain.
He says they will often use trail shoes, even on technical peaks, because the technology in the soles has evolved to the point that they offer the grip and protection highpointers need.
"If you go climb somewhere like Mount Washington in New Hampshire, most routes are very rocky. It tends to be wet rock, because there can be waterfalls and a lot of rain, but you can still wear a trail shoe up that mountain as long as you have this really grippy sole," he says.
Read more: Deconstructing the perfect hiking boot
Beyond equipment, the brothers' advice is to know your capabilities. They recall making some mistakes in their early days because they were too eager. Even making the show as experienced climbers, they pushed a little hard for their Colorado episode, when they chose to film in the winter to up the stakes.
The temperature was minus 40 degrees – the point at which Celsius and Fahrenheit meet.
"That would have been good if it was just us," says Greg. "But to film a TV show in the winter on a very high peak was … probably not the best idea."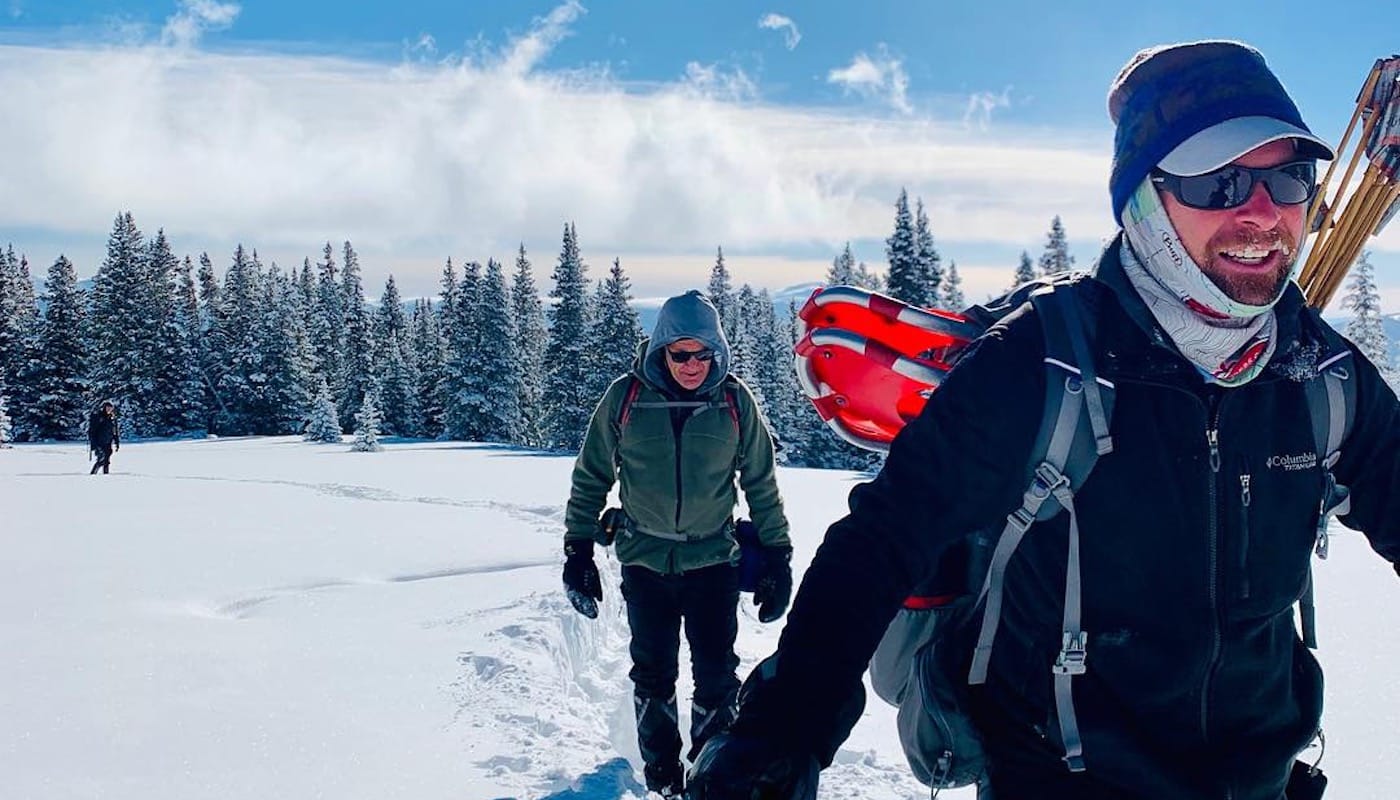 "Highpointing is a great type of outdoor activity and adventure, where you can choose what you want to do," Branndon adds. "Don't skip steps – it's ok to find a challenging mountain, but just make sure that your skills match the hike or the climb."
GOING GLOBAL
So what's next for the Bargos?
A new season of The Highpointers, of course, but they're looking beyond that too. Eventually, they hope to reach the high point of every country.
In many ways it's more of a logistical challenge than a physical one. Some countries simply don't allow public access to the highest natural point. In Bhutan, for example, Gangkhar Puensum is the highest unclimbed mountain in the world, and has been off-limits since 1994.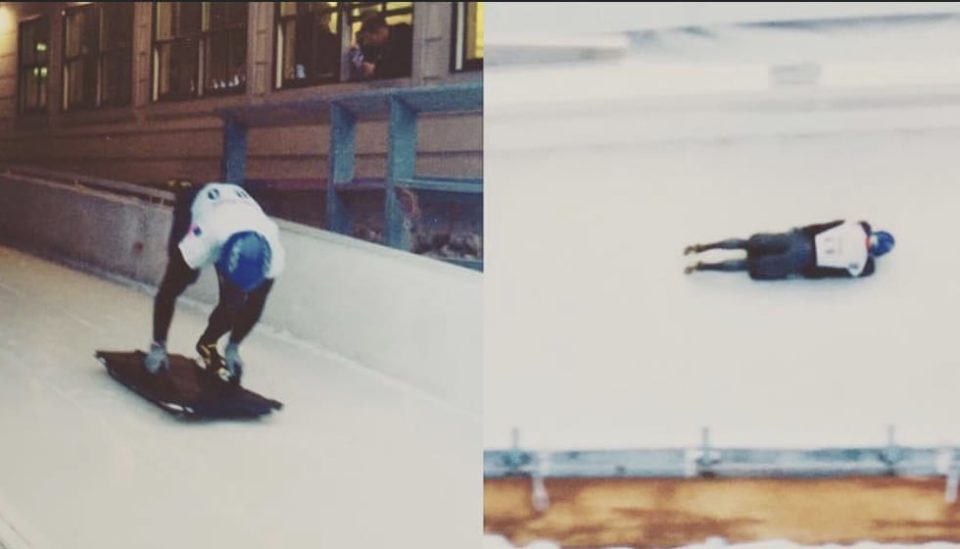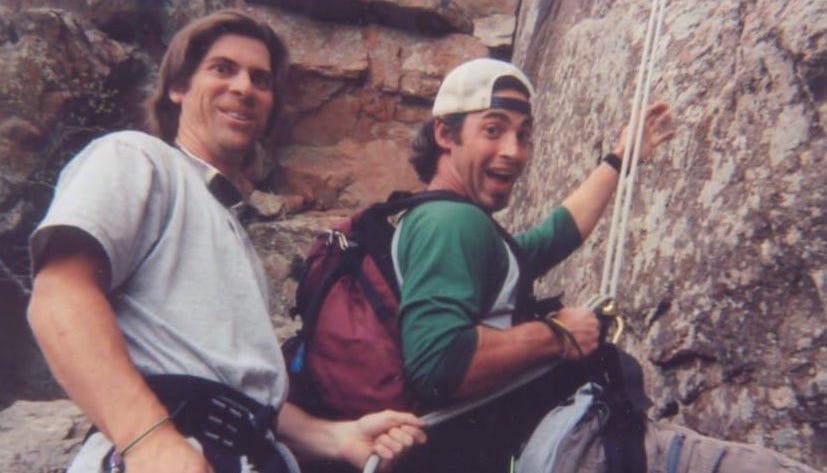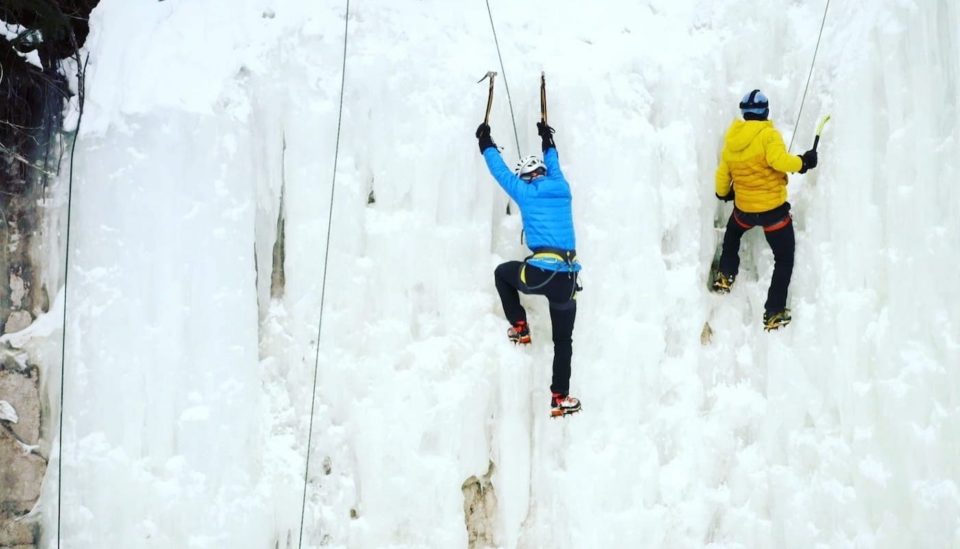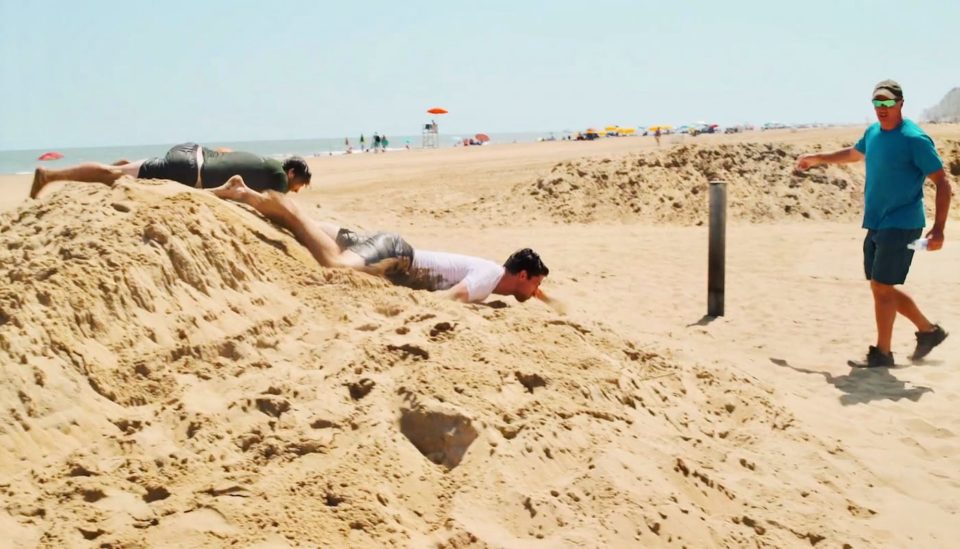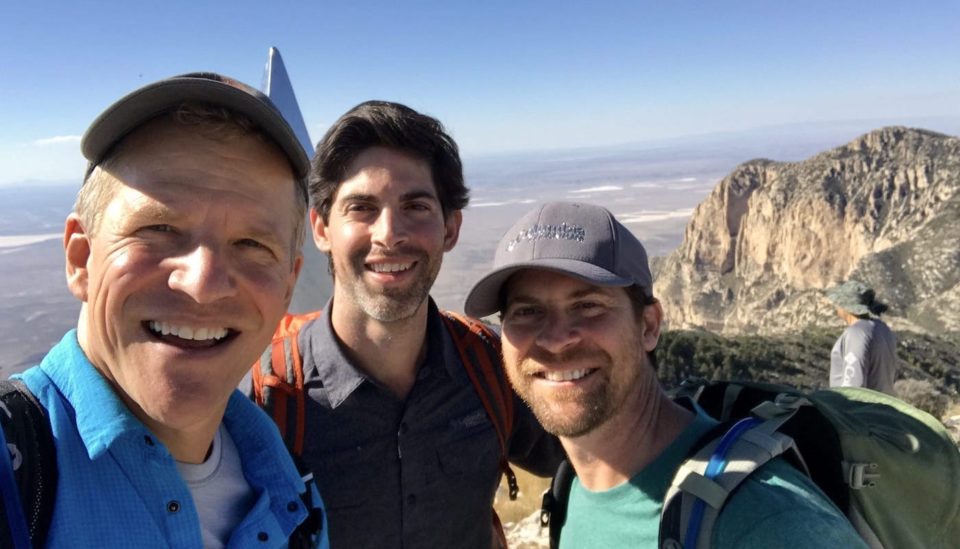 But they're optimistic, having met one of the princes of Bhutan while working on a documentary several years ago. Diplomacy, says Branndon, is going to be more important than technical skill.
"K2 is probably the most challenging high point in the world, but I think it's easier to climb K2 than to go climb the highest point in Burma or Myanmar. We've made a lot of international connections, built these skills of not only climbing, but networking, and that's what it's going to take."
In the end, the Bargo brothers see highpointing every country as just another challenge that no one has done before.
The Highpointers is available on Amazon Prime in the US and the UK, as well as on the PBS website. You can follow the Bargo brothers on Facebook and Instagram.
LIKE THIS? TRY: