Products
THE BRAINS BEHIND THE BALANCE: MIZUNO'S PRODUCT DESIGNER INTRODUCES THEIR MOST BALANCED TRAIL RUNNING SHOE YET
Take one look at the Wave Daichi 7 and you'll understand how Mizuno established itself as one of the leading brands in the world of trail running.
Behind its polished, Japanese craftsmanship is a cutting-edge technical design which allows the shoe to keep up with the adventurous spirit of trail runners. The iconic Mizuno Wave structure, performance-driven U4ic midsole compound and superior MICHELIN outsole are just a few technologies that allow this shoe to stand out in a very busy market.
So how did Mizuno get here?
We spoke with one of the masterminds behind the Daichi 7, Mizuno Product Manager Hiroaki Kawanishi, to discover more about the design process and the inspiration behind the shoe he claims is one of the market's most balanced products.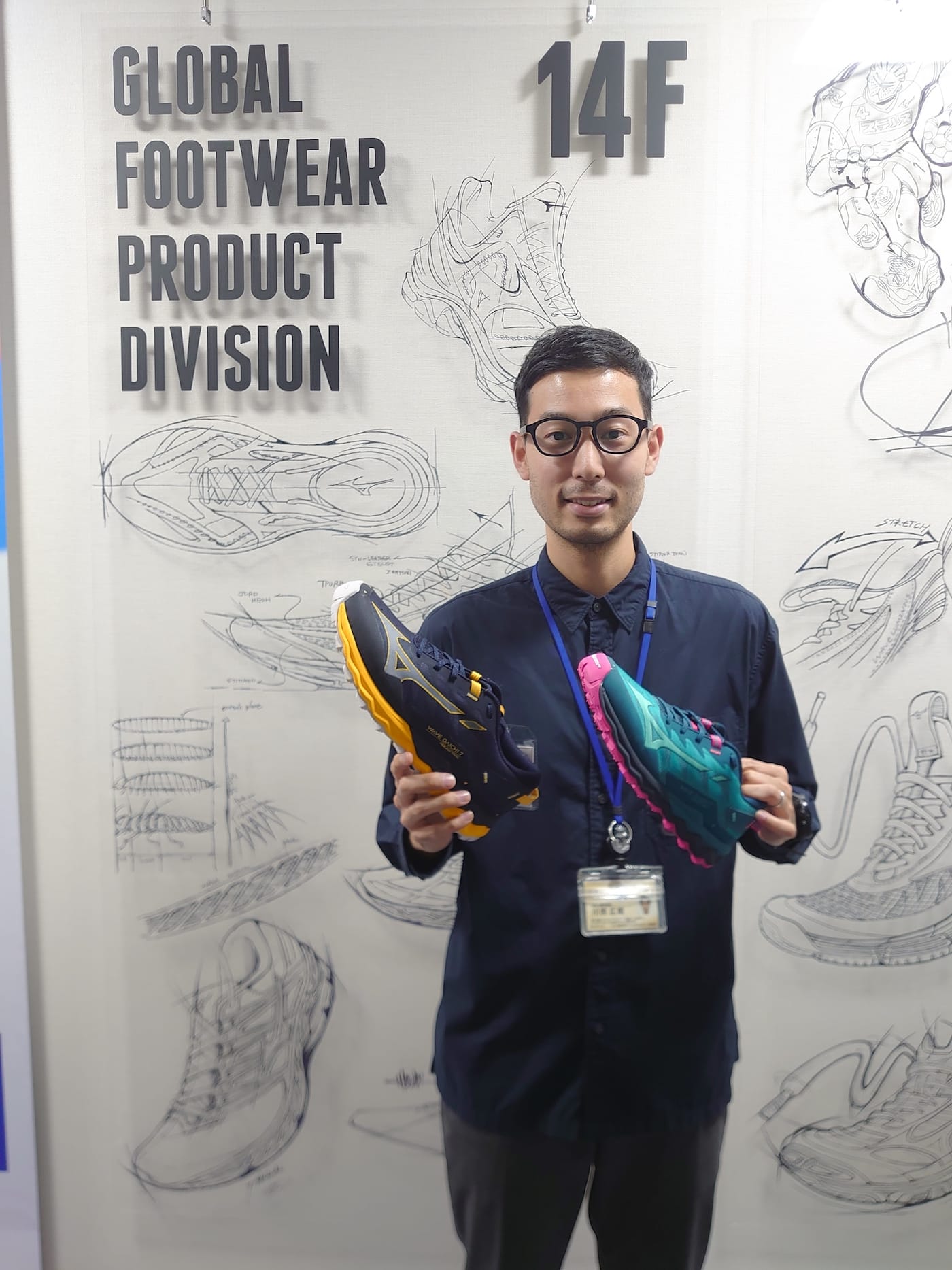 THE BRAINS BEHIND THE BALANCE
A wealth of market research propels each Mizuno design.
Hiroaki and his team are responsible for talking to customers, the sales team and retailers to understand what trail runners want and need. They visit stores, attend races and monitor conversations online so they can keep up with the needs of this ever-expanding community.
"Consumer research is always the reference point for our products," he says. "It is essential we understand what runners need and what we can provide for them; our customers definitely influence which technologies and materials we use."
When creating the Daichi 7, research revealed the trail running community was seeking a balanced shoe. One that could support them in every challenge as they strive to step up their performance. For Hiroaki and his team, this meant designing a shoe that could balance superior grip and traction with good cushioning and a lightweight finish.
"I think trail running shoes are becoming softer. More bouncy. We know the population of trail runners is growing and I believe softer and fun trail running shoes play a part in this."
Let's unpack the Daichi 7 to see how it delivers …
CRAFTED FOR COMFORT
Heading off the beaten track presents many challenges. Tough terrain and unpredictable obstacles demand mental and physical strength, and the last thing you want to worry about is the comfort of your shoes.
A good trail running shoe will minimise impact as you connect with the ground while supporting energy output with every stride.
In layman's terms: comfort comes from a combination of good cushioning, stability and structure.
Stability and cushioning typically don't go hand-in-hand; to achieve high levels of one can mean sacrificing the other. However, it is the ability to provide both that makes the Wave Daichi 7 stand out from the crowd.
"The great balance of shoe performance is the key characteristic of the Wave Daichi 7," says Hiroaki. "The iconic Mizuno Wave technology offers both superior cushioning and stability – which are usually inconsistent in trail running shoe design – helping achieve a desirable level of balance."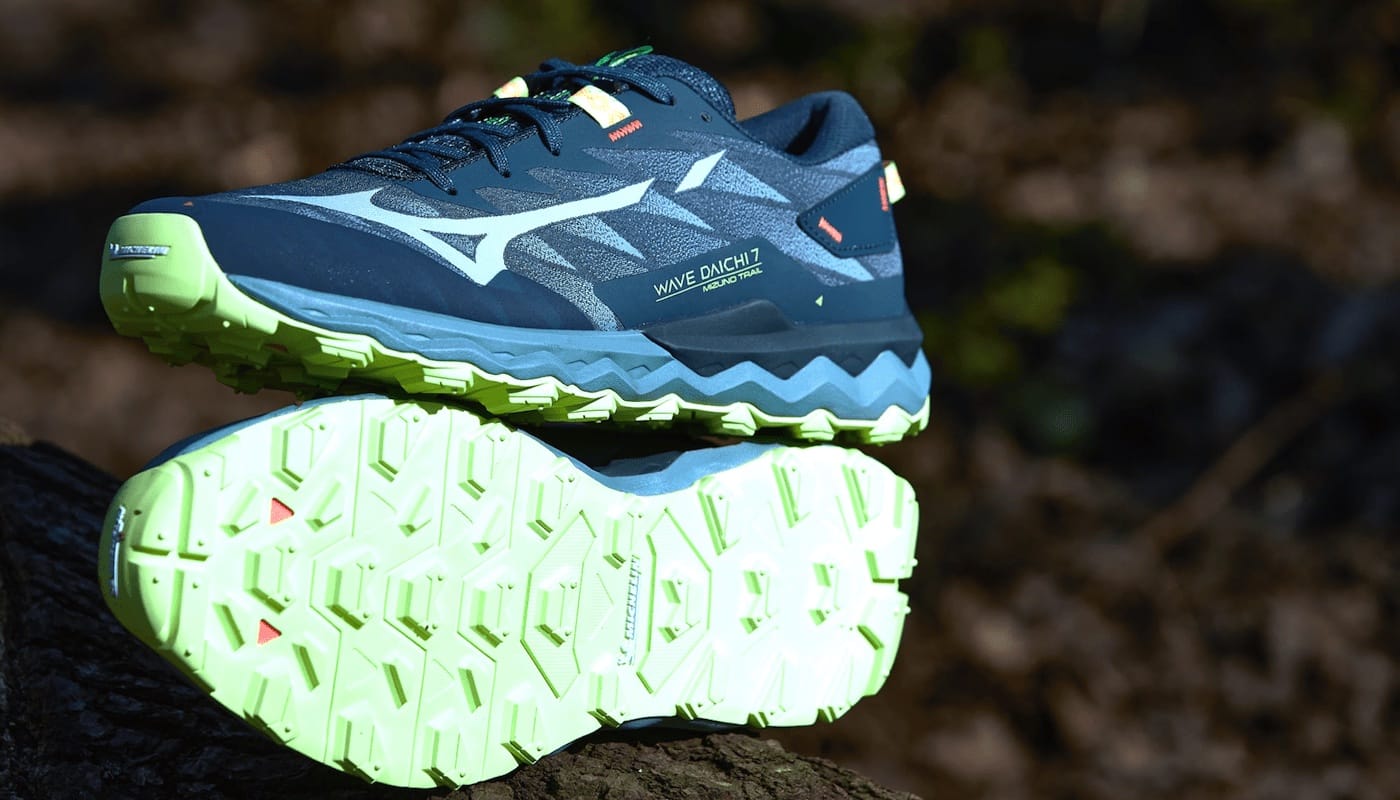 A sophisticated, ergonomic midsole adds a wavy shape to each shoe, helping to absorb the impact of each powerful movement while supporting forward propulsion with every stride. Soft EVA foam also relieves pressure on muscles and provides an incredible amount of flexibility.
UPPING THE GAME
While the Wave technology has long featured in this sought after collection, greater balance could only be achieved with new characteristics.
"We kept the sole tooling completely the same as the Wave Daichi 6 as it was well received with its MICHELIN light rubber sole," explains Hiroaki. "But for this shoe, it was time to update the upper materials and construction."
The upper is one of the aspects which most affects the comfort of the trail running experience. As well as keeping your foot in place, the upper is responsible for protecting you from the environment. The best materials will offer breathability and durability.
When designing the Daichi 7, Mizuno wanted to bring something new to the market.
"This brand new upper was developed from scratch with our supplier and I think it achieves great protection, as well as a comfortable yet secure fit."
Gore-Tex is Mizuno's go-to upper material for its reliable waterproof yet breathable membrane, making the Daichi 7 perfect for off-road use. The smooth, stretch woven material utilised in the Daichi 7 also adapts to the wearer's foot and offers a secure and comfortable fit so you can attack each adventure with confidence.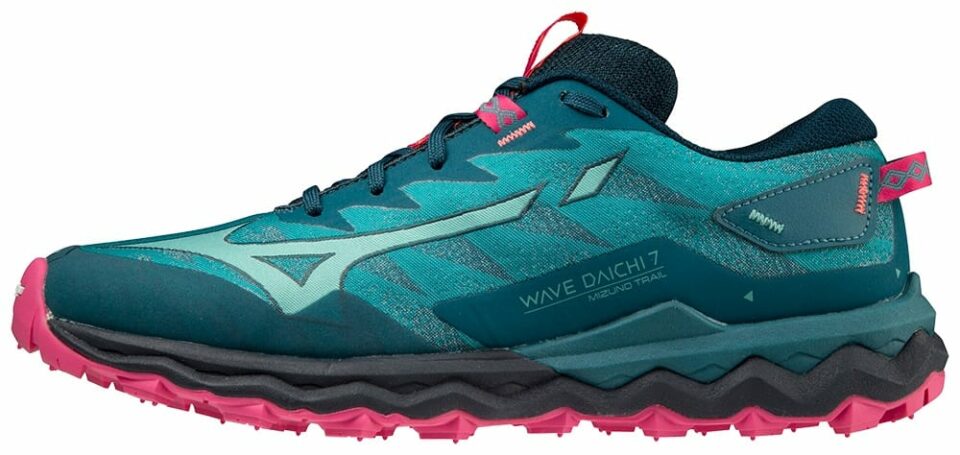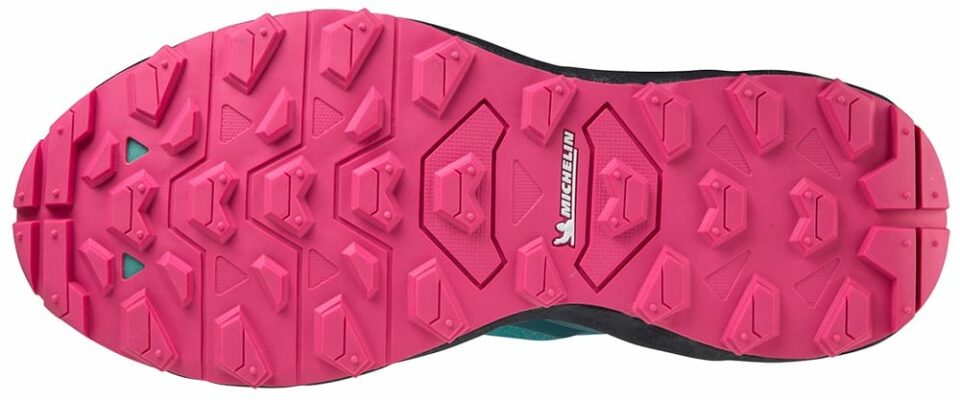 "Our customers look for products which give them confidence. Grip and traction are essential, and MICHELIN offers that."
TIME TO TAKE TR-ACTION
Athletes have to be equipped to handle anything out on the trail, and that means relying heavily on the grip and traction of an outsole.
In this instance, Mizuno paired a non-slip outsole with MICHELIN rubber compound, with a unique U4ic midsole compound. Together, they allow the wearer to rely on a durable and secure grip in all weather conditions without compromising comfort.
The shoe remains lightweight despite its robust lugs that can quickly adapt to different terrains. According to Hiroaki, these features make the Daichi 7 an "ideal shoe for rocky terrains" in particular.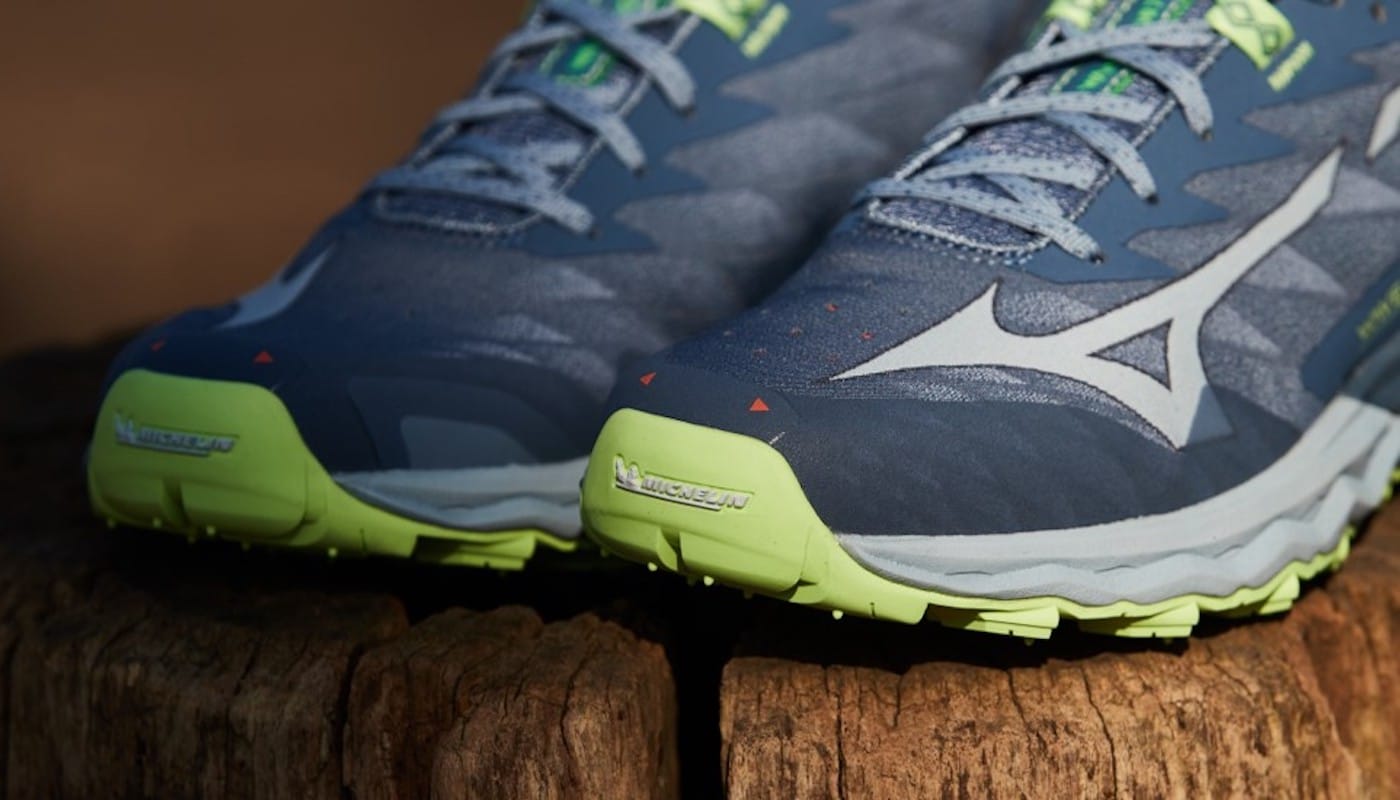 BE BALANCED
On paper, it looks like this shoe delivers. However, Mizuno conducts extensive tests and reviews a range of perspectives to make sure the balance of technologies and materials translate to balance out on the trail.
For Hiroaki, the most important and reliable tests come when real athletes test the shoes in real trail running environments, because it all comes back to customers and their environment.
And those tests confirmed what Hiroaki set out to achieve from the beginning with the Wave Daichi 7: "It provides runners a balance of comfort and safety like no other."