Plenty of snow is awesome. And last year's ski season saw Europe's Alpine ski resorts enjoy three times their normal snowfall.
What's not to like? But when you want to go exploring in the mountains, you want to get a grip. 
That's where EVVO Snowshoes come in.
EXPLORE WITHOUT LIMITS
Founded in France near Mount Pilat in the Auvergne-Rhône-Alpes region, EVVO is a proper alpine brand. The release of their very first Snowshoe provides an alternative to the classic design, and can be considered a true innovation in adventure footwear.
The Snowshoe was awarded the prestigious 2019 Observeur du Design label, for its cutting edge design. Every inch of its anatomy is based on genuine user insight and features a concentration of "Made in France" technologies to help you navigate on and around the slopes.
And the result? Lightweight, adjustable, ergonomic footwear that keeps you moving.
ALL-RUBBER TECHNICAL SOLES
EVVO are reinventing winter movement, so you can enjoy the raw power of the mountains and explore without limits at all times of the year. The product unites multiple premium features to deliver unbeatable mobility, grip and comfort across ice and snow.
The Snowshoe features an all-rubber technical sole from Michelin that uses a unique geometric design to ensure consistency across a variety of terrains. The minds behind the CrossClimate and X-Ice tires have again channelled expertise and Michelin winter technology to develop a product that performs whether the ground is windblown, packed hard or frozen over.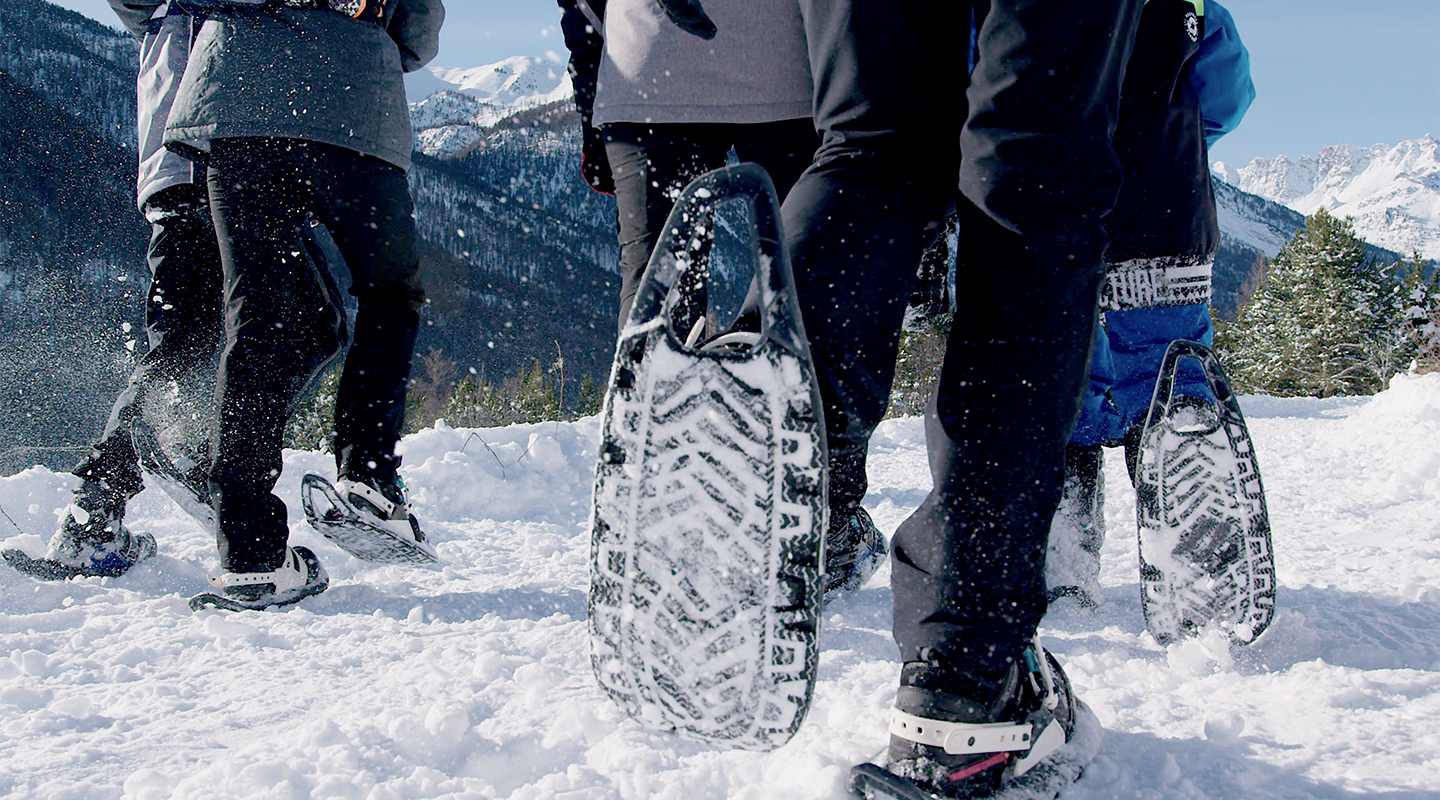 THE SNOW SHOE THAT FITS LIKE A GLOVE
EVVO Snowshoes don't disappoint when it comes to comfort, either. Podiatrist certified, breathable and fast drying, EVVO have created a shoe that eliminates any brutality.
The upper design focuses on powering optimal thermal regulation. Here EVVO have enlisted another French innovation, which comes in the form of MATRYX technology, to ensure the shoes repel water and offer support on uneven ground.
And did we mention these shoes fit like a glove? The supple materials and binding adjustment system ensure a perfect fit on your foot. It's all pretty welcome in cold climates.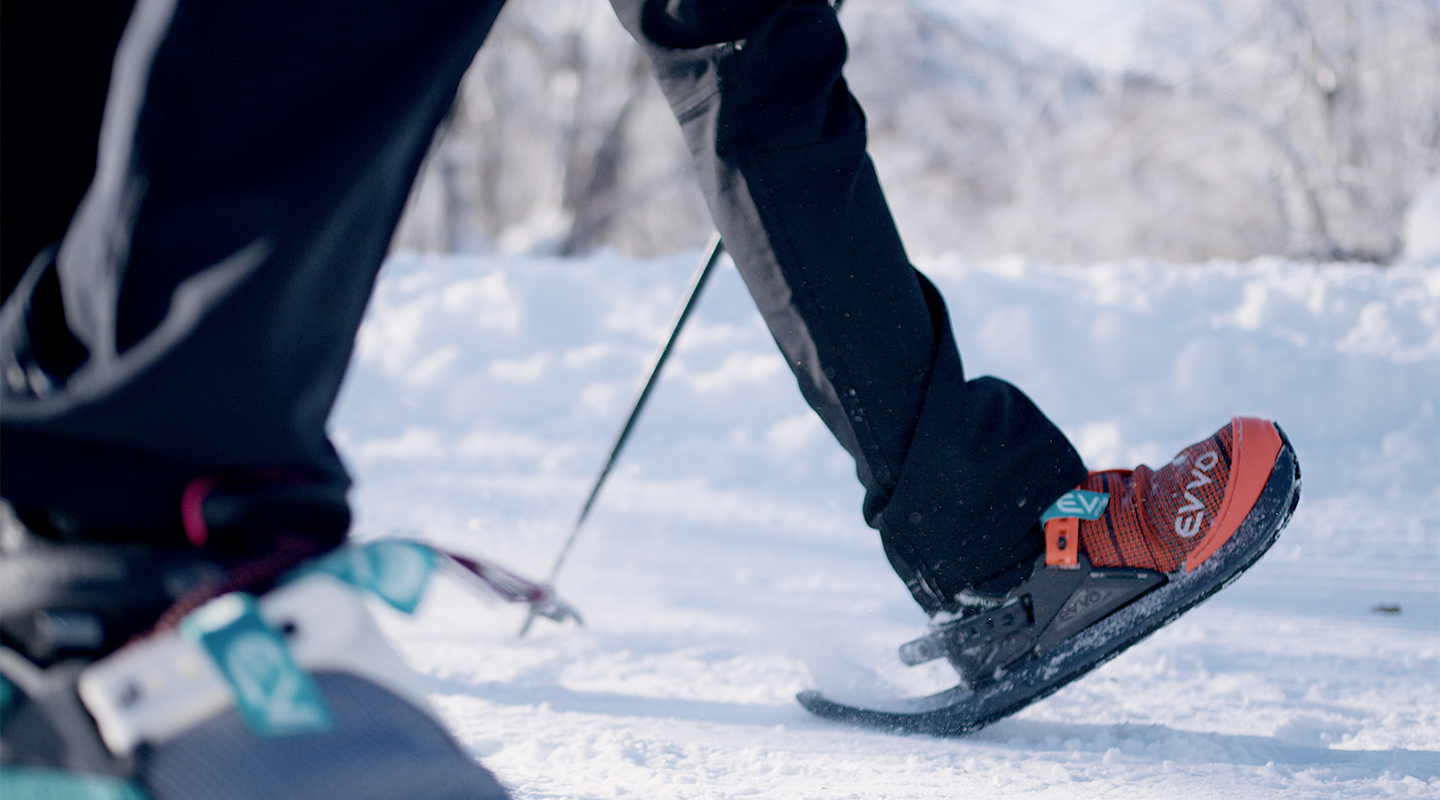 NOISE? WHAT NOISE?
The mountains are a place of quiet reflection, right? No-one likes a stomper.
The EVVO Snowshoes reach a barely audible 55dB on packed snow. The foam and rubber combo helps to reduce the noise often generated by this type of gear to a minimum.  
Remember, classic snowshoes register at a booming 65-70 dB.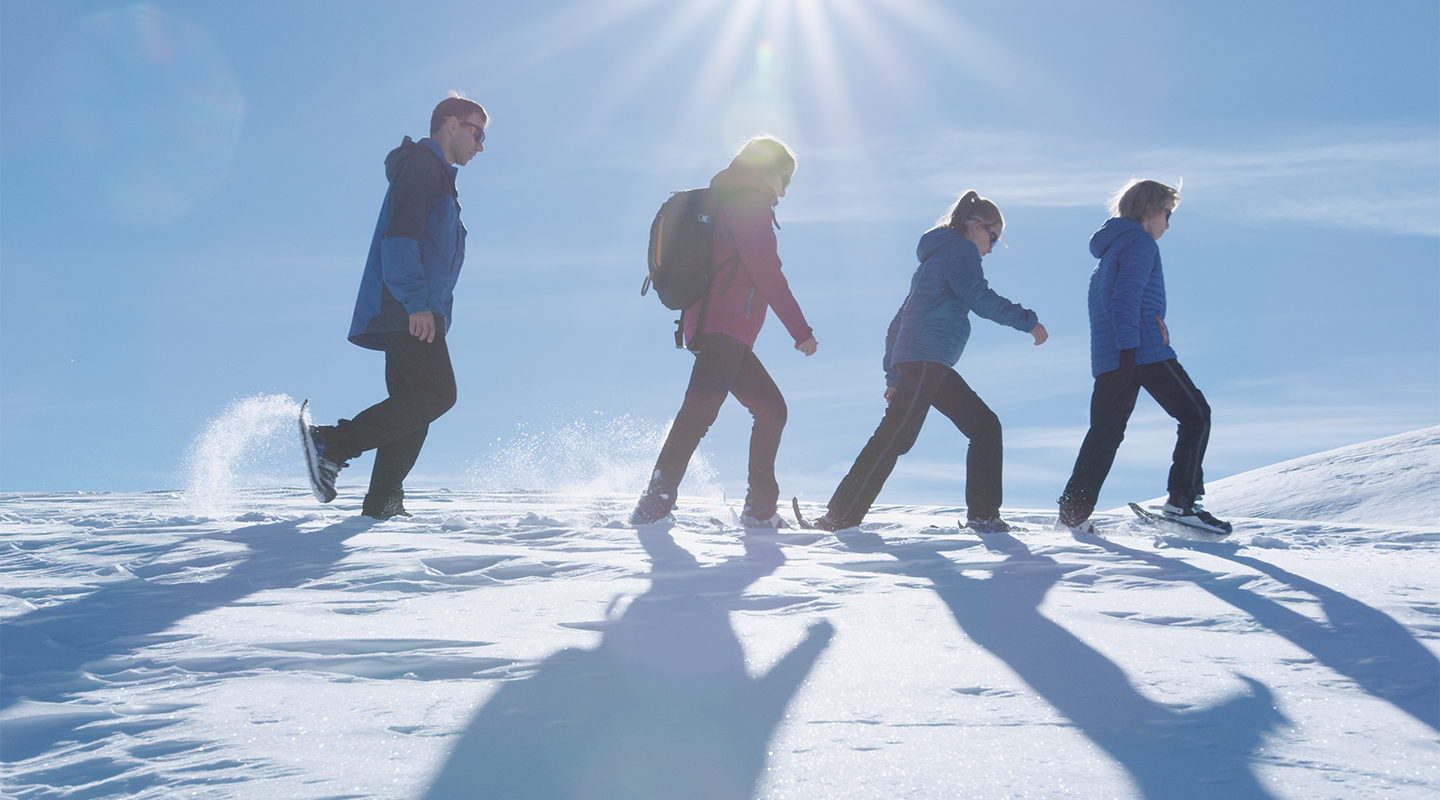 EVVO have redefined the term 'snowshoe' with this one.
You can even add the Icespike Kit, to take your grip even further. It might sound like a cocktail but it's actually cutting edge technology developed with Ugigrip, another French manufacturer who knows what people want. They make non-slip cleats for winter tires, so they're all over extreme conditions.
It's not all about shredding after all. It's about going where others can't.
—
Find out more information about the EVVO Snowshoe here.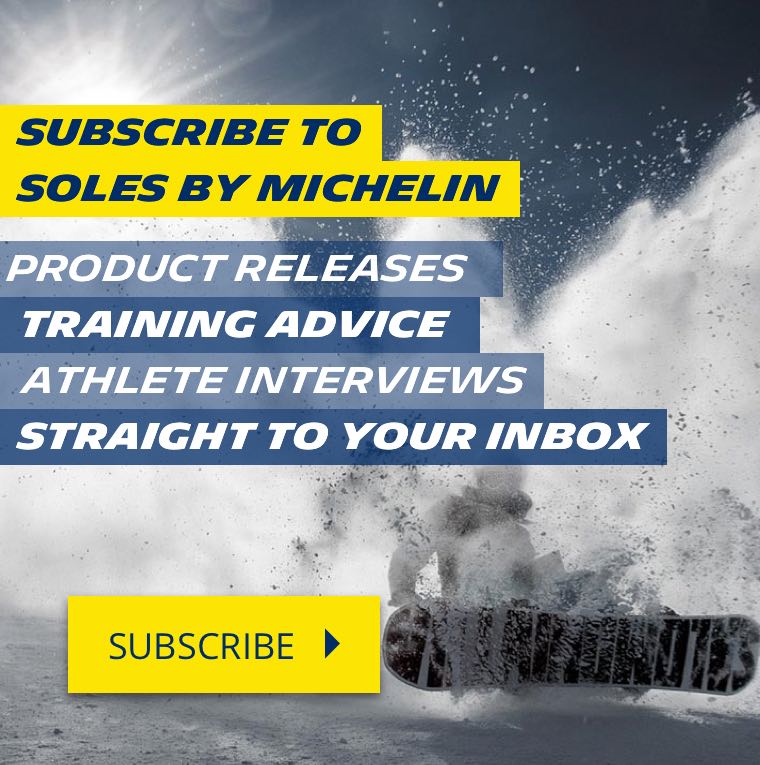 READ MORE: