People
Handball: Your new favourite sport
Fast-paced, high-scoring and ultra-competitive, handball is gaining popularity all over the world.
Yes, really. It might not immediately spring to mind, depending on where you live, but in parts of Northern Europe handball comes second only to football.
It's been part of the Summer Olympics since 1972 and around seven million people are registered with a handball club – more than 750,000 of them in Germany alone, at the last count. 
The game itself is relatively simple. Something of a cross between football, basketball and netball, which makes it particularly easy to pick up for anyone familiar with those sports.
Six outfield players and a goalkeeper to a side, on a court 40 metres long and 20 metres wide. The aim is to throw the ball into the opponent's goal, and teams will usually score around 30 points each in a 60-minute match.
We're simplifying things somewhat, of course. Look beyond the basics and the thrills and you'll see elite performers playing out a strategic chess match and performing incredible feats of athleticism.
And like a footballer's boots or a racing driver's tyres, a handball player's shoes are absolutely critical to their success.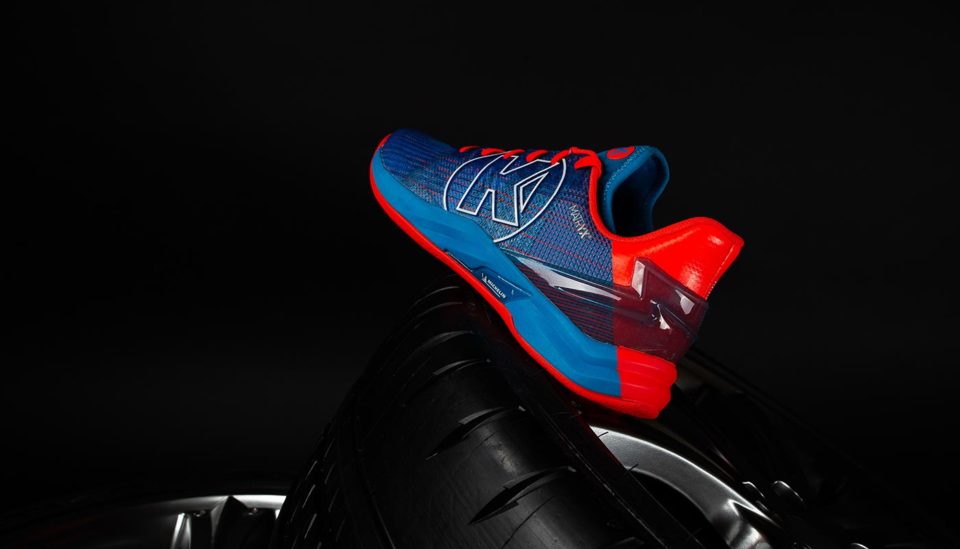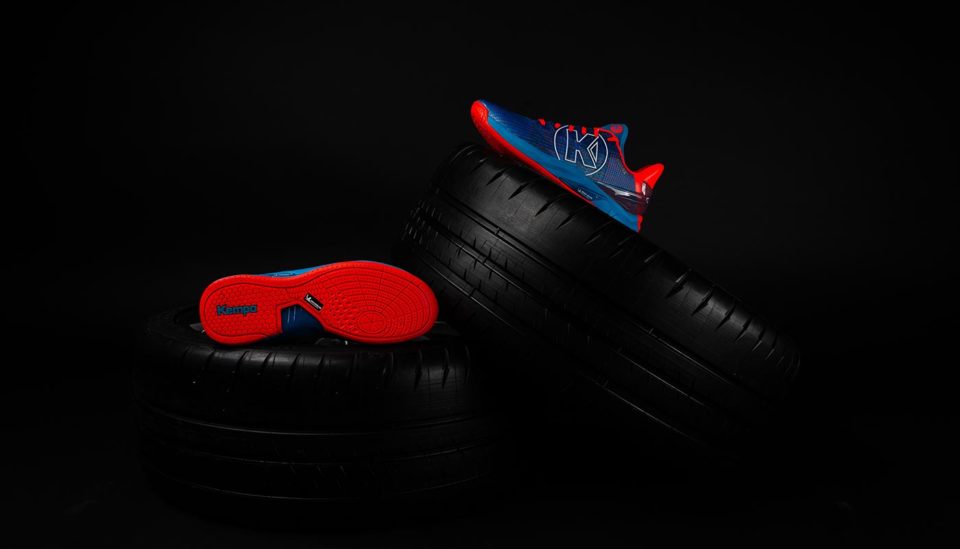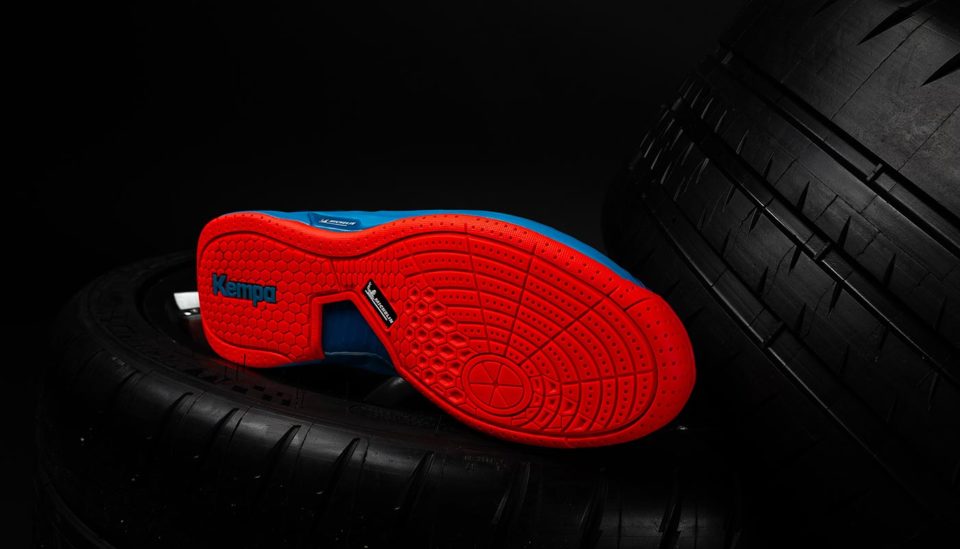 EXTREME GRIP
Jannik Kohlbacher is a key member of the German men's national team. He plays pivot, a position where – as the name suggests – sharp turns and powerful jumps need to come as naturally as breathing.
"There are situations where you have to beat one or two players, maybe even three," he says. "You manage to get past the first one and then you need an extreme grip on the floor and you have to push off with your foot to make that one important quick step forward to avoid the other players."
That extreme grip comes, in Jannik's case, from the Kempa ATTACK 2.0. Or more to the point, the MICHELIN sole it's equipped with. The shoe was developed in consultation with the player, who tested the cushioning of multiple soles to help fine tune the model. The result is a durable sole that complements the stability and strength of the shoe as well as the comfort provided by an elastic inner sock.
READ MORE: GET DYNAMIC ON THE COURT WITH THE KEMPA WING LITE 2.0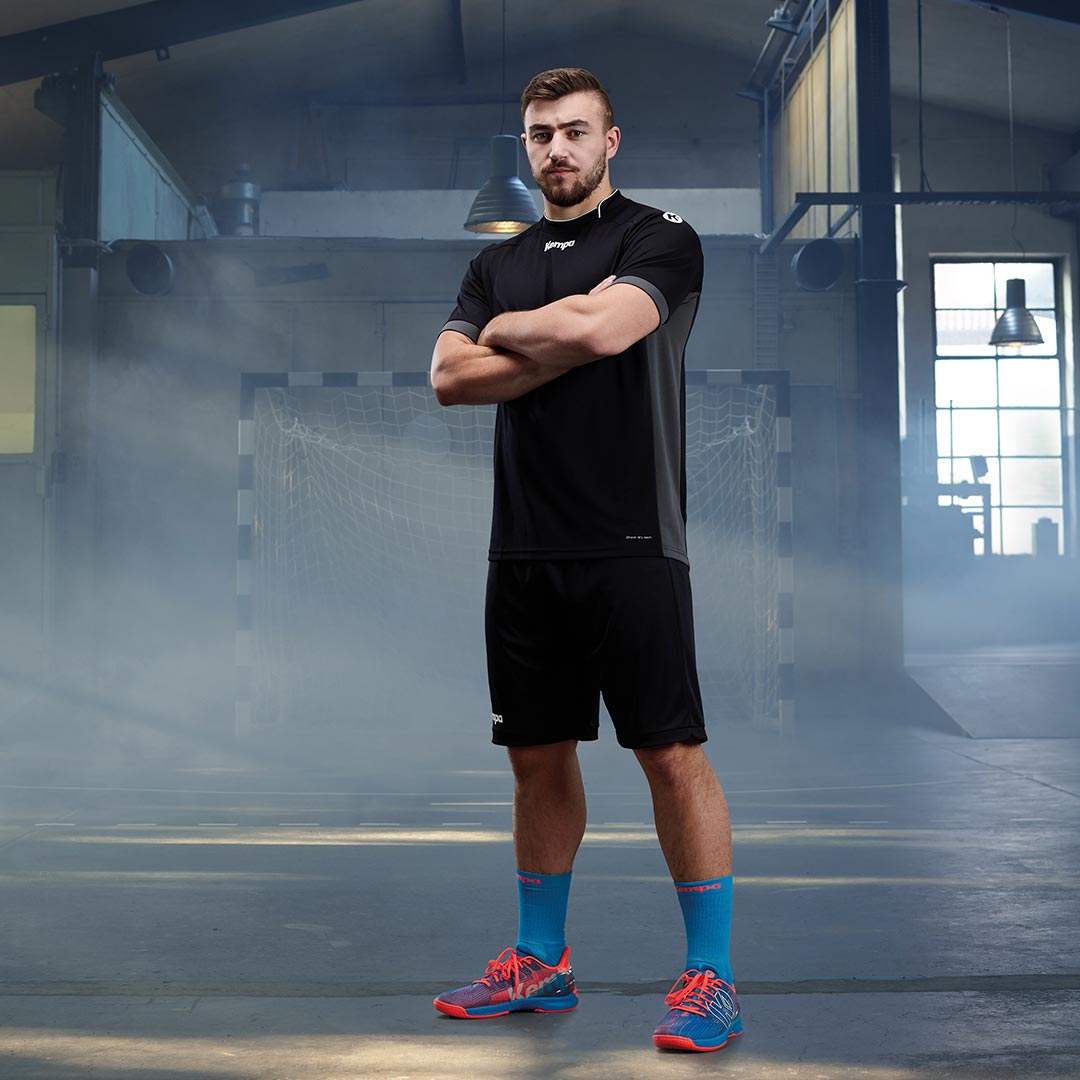 THE COMEBACK IS ON
Most professional sports around the world have been severely disrupted in 2020 and handball is no different.
But Germany's Handball-Bundesliga got underway (to reduced capacity crowds) on October 1st and the national team's campaign to qualify for the 2022 European Championship got underway on November 5th.
Germany hosted Bosnia and Herzegovina in their opening match, in an empty Dusseldorf stadium that would ordinarily pack in over 12,000 spectators. A 25-21 win was followed by victory in Estonia three days later, leaving Germany top of their qualification group ahead of the next round of matches in January.
Jannik was a member of the German team that last won the biennial tournament in 2016 and he's currently focusing on a comeback of his own – working his way back from a ligament injury in his right elbow.
"It is very important that I have 100% grip under my feet for fast turns."
He's no stranger to injury, having suffered a foot injury that changed his approach to the game, and his footwear, early in his career.
"In the beginning, at the age of 13 or 14, you always choose the shoes you think are the coolest or the ones your personal idol is wearing," says Jannik. "When I was 17, however, I had an ignition in my foot and I had to wear a cast for six months. After this injury, I decided to only wear Kempa shoes and have stayed with them ever since."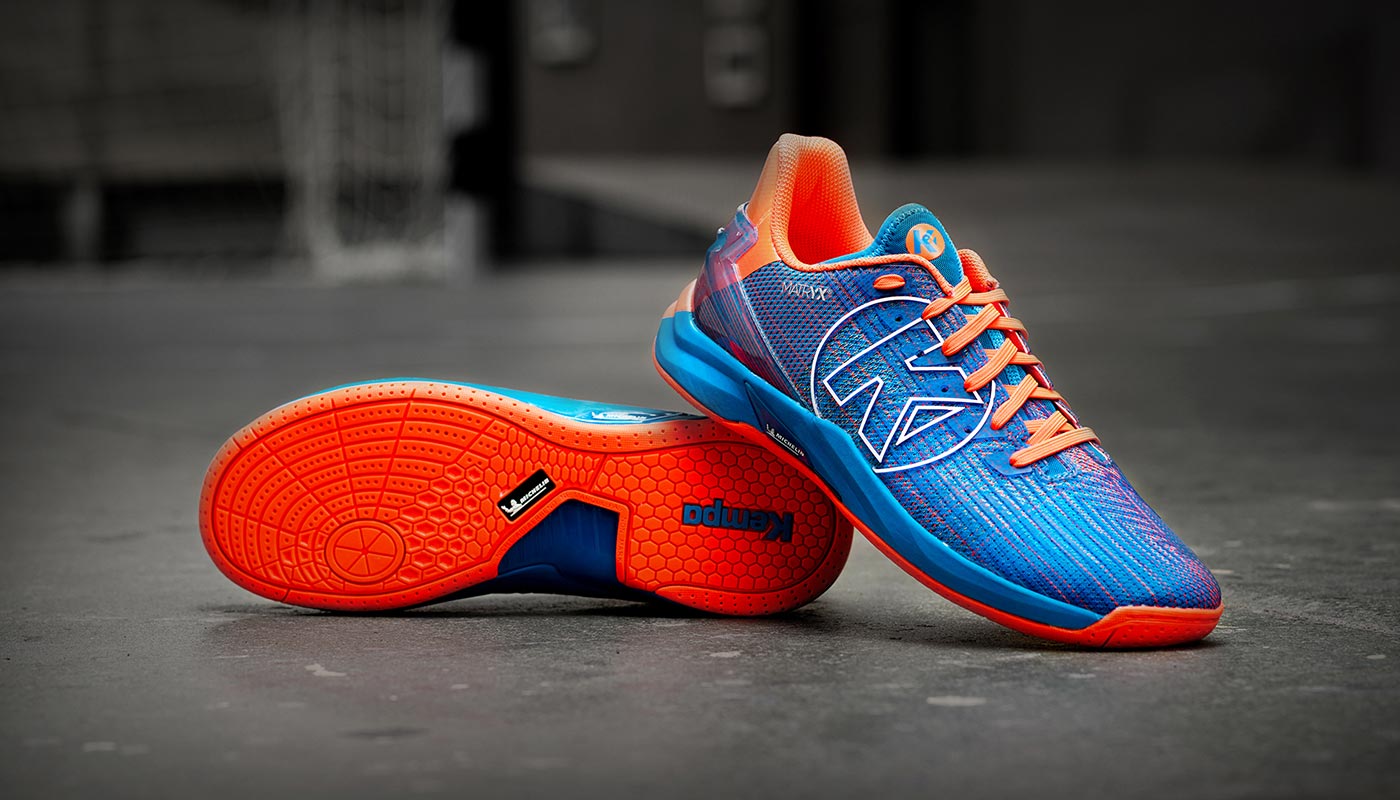 "I CAN PLAY MY GAME"
Jannik is now the face of the Kempa ATTACK range, which features Soles by MICHELIN to provide the ultimate grip a prototypical pivot needs. 
"The most important thing for my shoes is grip," Jannik explains. "For my game, it is very important that I have 100% grip under my feet for fast turns. And this is exactly what the MICHELIN sole provides."
"No matter what kind of floor, whether dusty or greasy – I always have the best grip and can play my game."
That game is considered one of the most robust in a sport full of powerful and dynamic players. As handball's popularity continues to grow, more and more new fans are becoming mesmerised by its speed, its thrills and the feats of athleticism on display. Elite players like Jannik are getting faster and stronger – and thanks to Kempa, their footwear is keeping pace.
Read more about Kempa and Soles by Michelin here. 
More about the ATTACK here.